SEARCH DyeStat

Click
for California news
got video?
We want it!
If you like the video reports, and have some of your own, send them to


[email protected]
Tell us about it
Don't forget to give us the distance of XC races so we can rank the top runners.
DyeStat Elite XC
National individual lists meeting cutoffs. See
How to Get Ranked
. First lists soon.
NTN XC
Top 10 regional team rankings updated weekly. Rankings support selection to Nike Team Nationals in Portland Dec. 3.
SUPER 25
Marc Bloom's Harrier Super 25 national cross country team rankings
2006 US Juniors
Top 10 performers born 1987 or later (eligible for World Juniors at Beijing in 2006) - by Jim Spier and John Blackburn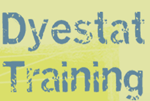 Training logs of Bob Kennedy's US record year, and Ari Lambie's 4:37 mile. Plus Central Catholic OR 2005 XC preparation, Daniel Gerber of SO#6 The Woodlands, and from Tyson's Army (Mead WA), Taylor Nepon.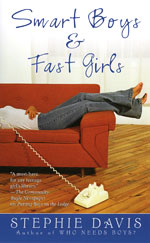 In Stephie Davis' new teen fiction book, sophomore Natalie Page is fast enough to make the varsity cross country team. Now all she needs is a smart boyfriend. Check out the fun, cute and romantic book to see how Natalie manages to get more than what she expected.
58th running of the biggest high school cross country meet in the nation
Oct 21-22 - Walnut CA

John Dye action albums from Mt. SAC
49 Boys - Ben Sitler --- 50 Boys - Diego Mercado, Royal Simi Valley
51 Girls - Marie Lawrence, Buchanan --- 52 Girls - Jordan Hasay
Diego Mercado finishes his course record tour to wild applause along the finish chute. Fans engulfed him afterwards. Race 50


Course records for Diego Mercado 14:24 and Royal Simi Valley boys 76:22 - #2 all time for Marie Lawrence 16:29 - Jordan Hasay makes up for Stanford - Anne St. Geme leads US#1 Corona del Mar - Cabrillo Lompoc CA boys beat US#11 Page AZ - Ben Sitler and Buchanan girls win.

DONNA ON THE SIDE

-

120 photos of Mt. SAC sideline scenes

the Lawrence twins of Reno - Marie and John
U. Oregon collecting early choices
With former Stanford coach Vin Lananna on board, the Ducks have verbal commitments by Nicole Blood NY, Bria Wetsch MN, Isaac Stoutenburgh OR, and Kenny Klotz OR, each of them Foot Locker contenders. Early signing period is Nov. 9-16.
After running in the Mayor's Cup race in Boston, Saratoga NY sr Nicole Blood told reporters she is leaning toward attending the University of Oregon next year. Blood later told DyeStat, "UO is my top choice and I plan to make a commitment and sign during the early signing period in November." Blood made campus visits to North Carolina, Oregon, Providence and Villanova. Blood was 18th in 18:18 5k in the women's 5k race won by Kim Smith in 16:35. Blood has been training on her own since leaving the Saratoga team last spring, but she will be eligible to run in the Foot Locker cross country Northeast regional, which she has won the last two years.

Central Catholic Coach Dave Frank released the following statement, "Last week Kenny Klotz gave a verbal commitment to join his former Central Catholic mates Galen Rupp, Scott Wall, and Stephen Oliver at the University of Oregon next year."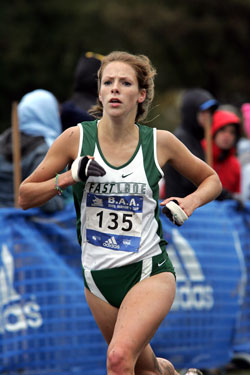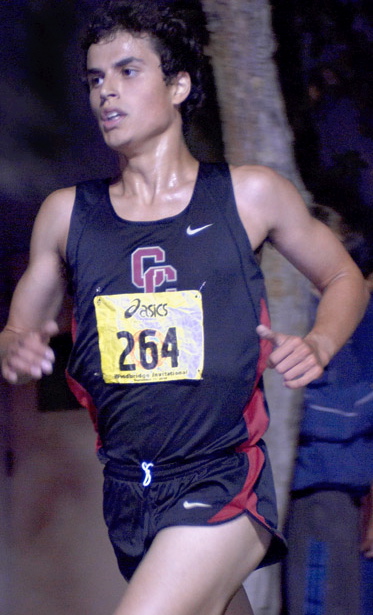 Other HS runners in the Mayor's Cup were Blood's former Saratoga teammate Caitlin Lane (below right), 23rd in the women's 5k in 18:27, and Cushing Academy MA soph Sintayehu Taye, 21st in the men's 8k in 25:39.
photos by PhotoRun - Klotz photo by Bill Leung
Foot Locker-NTN qualifying issue still up in the air
Oct 7 -- Last year, with the Nike Team Nationals and the Foot Locker West regional running on the same day, a procedure was worked out whereby the top two individuals at NTN from each Foot Locker region would qualify for the Foot Locker national finals the following week. This increased the Foot Locker fields from eight per region to 10. Whether this procedure will be in place again this year is unknown. DyeStat talked to both Foot Locker and Nike and confirmed that the issue is being discussed, but neither company would disclose the options that are on the table.
Oct 20 -- Still no word from Foot Locker.
1
NORTHEAST
- CT, MA, ME, NH, NJ, NY, PA, RI, VT
2
SOUTHEAST
- AL, DE, FL, GA, MD, NC, SC, KY, TN, VA, WV, DC, PR
3 SOUTH - AR, LA, MS, OK, TX
Midwest Report #7 - By Regional Editor Scott Bush

IN --

Semi-States - Hoosier state's finest gather at four locations to determine state qualifiers, but the Franklin Central locale is where seven NTN MW-ranked teams clash. MW#2 Warren Central boys and MW#3 Carmel girls hold form, while Brock Hagerman shows he's all the way back, beating De'Sean Turner, 15:03-15:07. Special report from Dave Luce.
MI -- Michigan UP State Meet
OH -- Ohio districts- All four NTN MW-ranked teams advance to next week's regionals: MW#7 Cincy LaSalle boys, MW#7 Massillon Jackson, MW#8 Bowling Green and MW#9 Mason girls.
WI -- Wisconsin sectionals - MW#2 Waukesha West girls and MW#5 Whitefish Bay boys lead qualifiers into state finals.
DyeStat Elite
First performances lists of season have 1,142 performances. Girls lists have 4k and 3200m distances for first time. Oct 21 lists.

NTN regional rankings - Week 6
Sixth in-season update, based on results through Oct 15. Rankings are updated weekly. Teams are shown as clubs because the runners at NTN will compete as clubs rather than schools.
Northeast | Southeast | South | Midwest |
Heartland | Southwest | Northwest | California |
How the rankings process works. - NTN home page
Top two teams in each region are shown below. If the season ended today, these teams would be invited to run at Nike Team Nationals in Portland Dec. 3. Four at large teams are also invited, making fields of 20 boys teams and 20 girls. There was only one change in the top 2 this week - Greenbelt XC Club MD girls (runners from Eleanor Roosevelt high school) moved into the #2 slot in the Southeast.
BOYS

GIRLS

NE 1 Manlius XC Club Manlius NY
NE 2 Brothers XC Club Lincroft NJ

NE 1 Saratoga XC Club Saratoga Springs
NE 2 Hilton XC Club Hilton NY

SE 1 Chapel Hill XC Club Chapel Hill NC
SE 2 St. X XC Club Louisville KY

SE 1 Episcopal XC Club Jacksonville FL
SE 2 Greenbelt XC Club Greenbelt MD *

SO 1 King XC Club Corpus Christi TX
SO 2 Flower Mound XC Club TX


SO 1 Carroll XC Club Southlake TX
SO 2 Kingwood XC Club Kingwood TX

MW 1 Elmhurst XC Club Elmhurst IL
MW 2 Warren XC Club Indianapolis IN

MW 1 Clarkston XC Club Clarkston MI
MW 2 Waukesha XC Club Waukesha WI

HL 1 Liberty XC Club Liberty MO
HL 2 Yankton XC Club Yankton SD

HL 1 Yankton XC Club Yankton SD
HL 2 Lakeville XC Club Lakeville MN

SW 1 Fort Collins XC Club Fort Collins CO
SW 2 Mountain View XC Club Orem UT

SW 1 Plain City XC Club Plain City UT
SW 2 Rocky Mountain XC Club Fort Collins

NW 1 Mead XC Club Spokane WA
NW 2 Catholic XC Club Portland OR

NW 1 Harbor XC Club Gig Harbor WA
NW 2 Boise XC Club Boise ID

CA 1 Simi Valley XC Club
CA 2 Carmichael XC Club

CA 1 Newport XC Club Newport Beach
CA 2 Central Valley XC Club Clovis

* = new ranking this week
27th running of national cross country individual championship
Dec 10 - Balboa Park - San Diego

Schedules, returning runners, prior years.

steveu's Foot locker - analysis of the top contenders in the regionals and national finals by senior editor Steve Underwood.

BOYS
GIRLS
A.J. Acosta CA, Sandy Roberts NC and Craig Miller PA top the favorites list
Last year's 1-2 are back and still on top -- Aislinn Ryan NY and Marie Lawrence NV.
Mohamud Ige CO stands out
Elizabeth Yetzer MN and Keara Sammons CO lead the favorites list, but it is a long one.
Craig Miller PA and Taye brothers of ME
Aislinn Ryan is dominating, but Nicole Blood will be back on the starting line at Van Cortlandt Park.
Sandy Roberts NC, Justin Harbor FL and Jack Bolas NC
Florida freshman Ashley Brasovan upstages returning FL finalists Aurora Scott VA and Kate Niehaus SC
A. J. Acosta CA, Diego Mercado CA, Isaac Stoutenburg OR, Kenny Klotz OR
Defending regional champion Marie Lawrence NV leads four returning finalists, but new faces are also crowding in.

DyeStat uses Hy-Tek
for meet results
ShopDyeStat


unique items
for the HS athlete
--Parents Guide

--Training G
uide
--Training Profiles
--Pace Calculator
--the Harrier
--HS Track 2005

Marc Bloom's distance running magazine is now in its 30th year