SEARCH DyeStat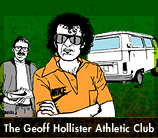 check out the new stuff

Click
for California news
Tell us about it
Don't forget to give us the distance of XC races so we can rank the top runners.
DyeStat Elite XC
National individual lists meeting cutoffs. See
How to Get Ranked
. First lists soon.
NTN XC
Top 10 regional team rankings updated weekly. Rankings support selection to Nike Team Nationals in Portland Dec. 3.
SUPER 25
Marc Bloom's Harrier Super 25 national cross country team rankings
2006 US Juniors
Top 10 performers born 1987 or later (eligible for World Juniors at Beijing in 2006) - by Jim Spier and John Blackburn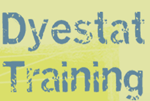 Training logs of Bob Kennedy's US record year, and Ari Lambie's 4:37 mile. Plus Central Catholic OR 2005 XC preparation, Daniel Gerber of SO#6 The Woodlands, and from Tyson's Army (Mead WA), Taylor Nepon.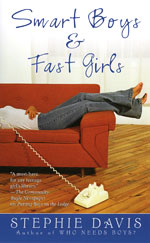 In Stephie Davis' new teen fiction book, sophomore Natalie Page is fast enough to make the varsity cross country team. Now all she needs is a smart boyfriend. Check out the fun, cute and romantic book to see how Natalie manages to get more than what she expected.
DyeStat Elite - 2,434 performances now
List #2 has 2,434 national ranking cross country performances, an increase of 734 since last week. Nov 2 lists.
Jack Bolas beats Sandy Roberts in North Carolina regional. State meet season kicks into high gear with action from Oklahoma, Kansas, Iowa, Idaho, Wisconsin, West Virginia, Maine, Vermont, and Colorado.. DyeStat on-site at the Indiana State Meet with Steve Underwood and David Luce, where HL#2 Warren Central boys HL#5 Westfield girls win. Rachel Buser wins by 1:32 in WV. Craig Miller sets course record in PA district. Danielle Tauro runs 3rd fastest time ever at Holmdel Park. Taylor Nepon goes 15:21 in WA Regionals. Kyle Rood, Ft. Zumwalt South, runs 15:04 (5k) at MO Regionals. City, league and county champs from California.
1
NORTHEAST
- CT, MA, ME, NH, NJ, NY, PA, RI, VT
Northeast Report #8 - By Regional Editor Don Rich
NJ -- New Jersey Roundup - NEW 10/26 by Ed Grant
CT -- Connecticut Division Championships - Jay Koloseus (15:32; only sub-16) and Lyman Memorial girls (runaway "SS" winner) are top performers.
ME -- Maine State Meet - Best performances: Lake Region's

Miles Bartlett

(16:34), McAuley's Abigail Iselborn (19:31) and Cape Elizabeth boys and girls teams.
NH -- New Hampshire Class Championships -
RI -- Rhode Island Class Championships -
VT -- Vermont State Meet - NE#8 Champlain Valley Union girls overcome adversity to win D1 race in the mud..
NJ - Shore Conference Championships - Southern Regional NJ jr Danielle Tauro won in 17:52 5k (Amanda Marino 17:59), third fastest ever at Holmdel Park. Colts Neck jr Craig Forys 15:51 won a closer boys race over Owen Boyle 15:54.

Danielle Tauro

Craig Forys
PA - Pennsylvania Districts - Manheim Twp sr Craig Miller won District 3 in a course record 15:31 on a hilly course (Jon Grey 15:42). Council Rock North sr Keith Capecci 15:07 was best in District 1 at Lehigh U.

Keith Capecci



Craig Miller (R) and Jon Grey (L)

2
SOUTHEAST
- AL, DE, FL, GA, MD, NC, SC, KY, TN, VA, WV, DC, PR
Southeast Report #8 - By Regional Editor Ben Ackerly
KY -- Michael Eaton, 2004 Foot Locker finalist, rips a nation-leading 14:36 5k at Kereiake Park. The time reportedly takes down a record by David Christian and tops Bobby Curtis as the fastest in state history. Eaton recorded splits of 4:28 and 9:26 en route.
NC -- North Carolina regionals - Jack Bolas beats Sandy Roberts in Mideast 4A regional, 15:09-15:25, leading SE#1 Chapel Hill boys to victory.
NC -- Guilford City Championship -
VA -- Virginia districts -
WV -- West Virginia State Meet - Fastest of the day were the two AA winners, Berkeley Springs soph Rachel Buser (left)18:22 5k, winning by 1:32, & Ravenswood sr Andrew Benford (right)15:51.
3 SOUTH - AR, LA, MS, OK, TX
FULL REPORT - MW#2 Warren Central boys (118) prevail for 1st title, while MW#5 Westfield rises up for girls crown. Unranked Valpo surprises ranked teams for 2nd in both races. Brock Hagerman (15:14) and Alexandra Banfich (14:06) (below left) are individual winners. Tim Armstrong and Ondraius Richardson (below right) (7th, 3rd scoring) were huge factors in Warren Central's win.

Photos by Kent Graham
Midwest Report #8 - By Regional Editor Scott Bush
MI -- Michigan LP regionals -
OH -- Ohio regionals -
WI -- Wisconsin State Meet - MW#5 Whitefish Bay boys and MW#2 Waukesha West girls decisively won the D1 races.

Andrew Perkins

(15:45) over

Sean Olson

(15:50) in D1 for fastest of the day for boys, while Claire Maduza (14:15) in D2 and Kelly Bogard (14:20) in D1 topped the girls.
Southwest Report 9 - State by State Breakdown by Mike Elder
CO -- Colorado State Meet - SW#1/US#6 Fort Collins boys win over Cherry Creek, while Fairview girls upset SW#2 Rocky Mountain. (Now updated with revised finish times)
NM -- New Mexico Districts - District 5 4A & 5A results see SW#4 ABQ Academy win; led by the overall victory of Dustin Martin

(15:52). And Highland beats Eldorado.

NV -- Nevada Regionals - Marie Lawrence leads Reno HS over South Lake Tahoe in the Northern 3A/4A Regionals.
RUN TAOS

Los Alamos NM boys finished 1-2-3 in a district meet and the Los Alamos girls scored a perfect 15.

photo by
Blake Wood
Northwest Report #7 - by Regional Editor John Gillespie
ID -- Idaho State Meet - NW#2 Boise girls and NW#3 Boise boys sweep the titles.
WA -- Washington State Eastern Regionals - NW#1/US#4 Mead boys once again beat NW#5 Ferris. Sr-Taylor Nepon (Mead) runs 15:21 to lead all runners (Read Taylor's Blogger on Dyestat Training). Sr-Gary Lorance (Selah) goes 15:25 in the 3A Section, while Megan O'Reilly (Mt Spokane) runs 17:01 to lead all girl harriers. All times are for 5000m!
New Foot Locker Qualifying Procedure
Top 2 West region runners at NTN qualify for San Diego.
Other 3 regions expanded to 10 qualifiers.
Announcements by Foot Locker and Nike resolve schedule conflict between Foot Locker West region and Nike Team Nationals. Announcements
27th running of National Cross Country Individual Championships
Dec 10 - Balboa Park - San Diego

Schedules, returning runners, & prior years

steveu's Foot locker - rankings and analysis of the top contenders in the regionals and national finals by senior editor Stephen (steveu) Underwood - Warning: strictly for DyeStataholics and Distance Nuts

Oct 27 update - Stellar showings by Marie Lawrence NV, Jordan Hasay CA, New Jersey girls, Diego Mercado CA, Ben Sitler CA, Michael Eaton KY, Brock Hagerman IN
NTN regional rankings - Week 7
Seventh in-season lists, based on results through Oct 22. Rankings are updated weekly. Teams are shown as clubs because the runners at NTN will compete as clubs rather than schools.
Northeast | Southeast | South | Midwest |
Heartland | Southwest | Northwest | California |
How the rankings process works. - NTN home page
Top two teams in each region are shown below. If the season ended today, these teams would be invited to run at Nike Team Nationals in Portland Dec. 3. There was no change in the top 2 this week.
Four at large teams are also invited, making fields of 20 boys teams and 20 girls.
BOYS

GIRLS

NE 1 Manlius XC Club Manlius NY
NE 2 Brothers XC Club Lincroft NJ

NE 1 Saratoga XC Club Saratoga Springs
NE 2 Hilton XC Club Hilton NY

SE 1 Chapel Hill XC Club Chapel Hill NC
SE 2 St. X XC Club Louisville KY

SE 1 Episcopal XC Club Jacksonville FL
SE 2 Greenbelt XC Club Greenbelt MD *

SO 1 King XC Club Corpus Christi TX
SO 2 Flower Mound XC Club TX


SO 1 Carroll XC Club Southlake TX
SO 2 Kingwood XC Club Kingwood TX

MW 1 Elmhurst XC Club Elmhurst IL
MW 2 Warren XC Club Indianapolis IN

MW 1 Clarkston XC Club Clarkston MI
MW 2 Waukesha XC Club Waukesha WI

HL 1 Liberty XC Club Liberty MO
HL 2 Yankton XC Club Yankton SD

HL 1 Yankton XC Club Yankton SD
HL 2 Lakeville XC Club Lakeville MN

SW 1 Fort Collins XC Club Fort Collins CO
SW 2 Mountain View XC Club Orem UT

SW 1 Plain City XC Club Plain City UT
SW 2 Rocky Mountain XC Club Fort Collins

NW 1 Mead XC Club Spokane WA
NW 2 Catholic XC Club Portland OR

NW 1 Harbor XC Club Gig Harbor WA
NW 2 Boise XC Club Boise ID

CA 1 Simi Valley XC Club
CA 2 Carmichael XC Club

CA 1 Newport XC Club Newport Beach
CA 2 Central Valley XC Club Clovis

* = new ranking this week

DyeStat uses Hy-Tek
for meet results
ShopDyeStat


unique items
for the HS athlete
--Parents Guide

--Training G
uide
--Training Profiles
--Pace Calculator
--the Harrier
--HS Track 2005

Marc Bloom's distance running magazine is now in its 30th year