"Dad, can you believe it? I won. I won the whole thing." Kathy Kroeger tells Dad, back home in Tenneessee. Mom, Nancy Kroeger stands by.
Kaitlyn Vanatta so CO gets a hug from mom.

Aurora Scott jr VA after the race.

2nd Aurora Scott jr VA with her parents Spencer and Ozella (back row in yellow and pink)
family, coaches and friends.

s

4th Kaitie Vanatta so CO with her parents Chris and Mike

9th Carly Seymour fr PA with her family and fans

9th Carly Seymour and mom, Paula

Midwest Girsl: 20th Emily Infeld jr OH; 11th Katelyn Bastert sr IL; 6th Alex Grits sr MN

13th Emilie Amaro jr FL with her family and fans.
2

15th Cory McGee fr MS with her family, coaches and fans

17th Alex Banfich jr IN with fellow Plymouth IN Hoosier, John Dye.

18th Alison Smith sr MD with her coach and dad

21st Kayla Hale so FL with her parents Jim and Sue
24th Jessica Tonn fr AZ and 34th Elizabeth Coe jr CA with their fans.

Jessica Tonn with her family, coach and fans.

28th Rita Jorgensen sr TN family, coach and fans

35th Kristen McGlynn sr CO with her parents George and Susie and coach Jeanie Boynel

36th Alex Kosinski sr CA with her frend Joe.

South Girls: Cory McGee, Rita Jorgensen, Virginia Hine and Kathy Kroeger
1st Chad Hall and 2nd Craig Forys congratulate.
s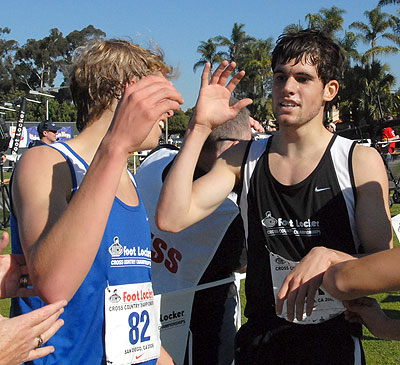 Chad gets a hug from mom.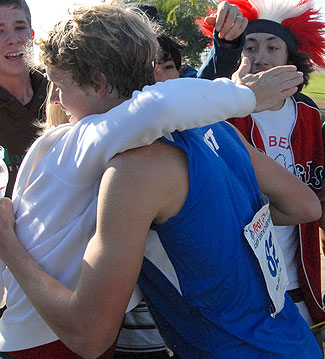 Fans celebrate with Chad.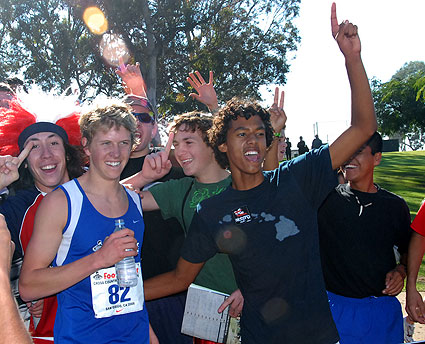 1st Chad Hall sr CA with his parents Mickey and Susie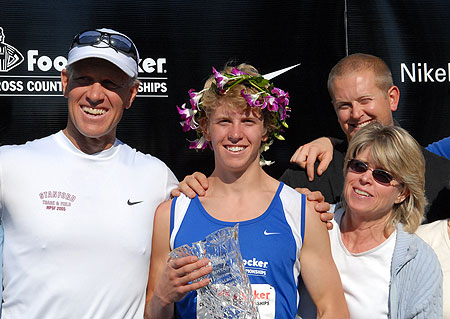 Chad and big brother Ryan Hall. Ryan an elite runner in high school is now a professional athlete.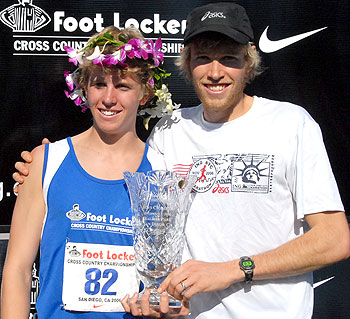 2nd Craig Forys sr NJ and 12th Brandon Jarrett jr NJ(yellow shirt) hangs out with the Jersey crowd.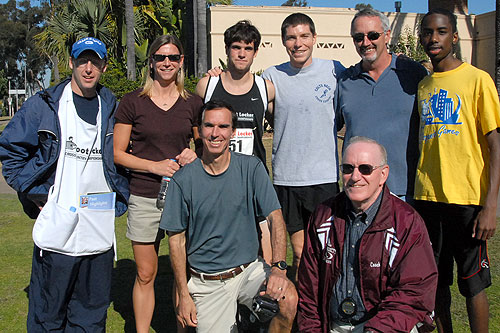 3rd Steve Murdock sr NY gets a lift from his family and coach after a tough race.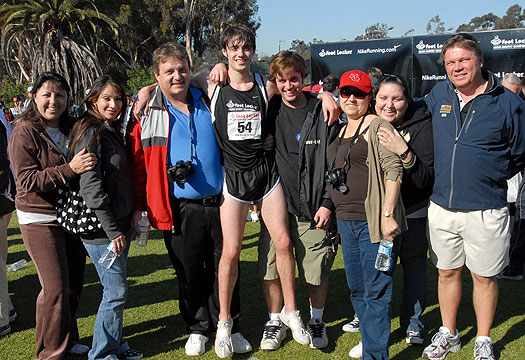 8th Matthew Centrowitz sr MD with parents Matt and Beverly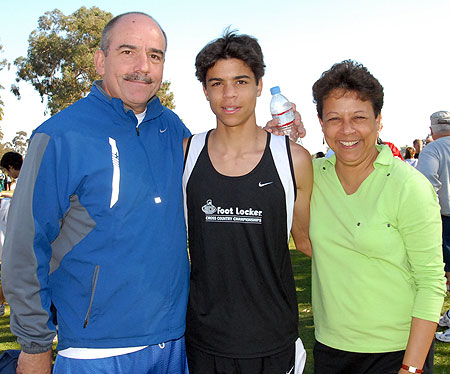 13th Russell Farnsworth sr ID with his former coaches and fans.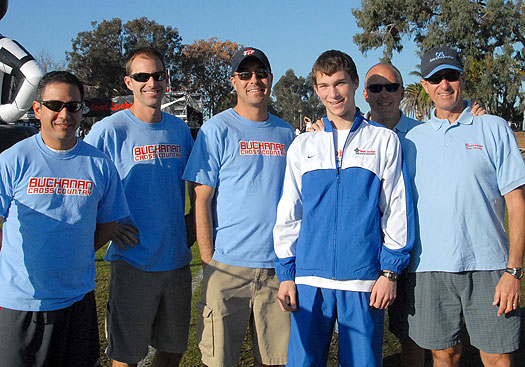 14th Jake Reily sr WA with his parents Ralph and Kathi Peacock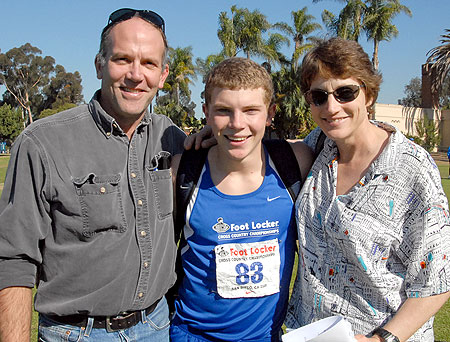 Northeast Guys: (from left) 16th Sintayehu Taye jr MA, 17th Ryan Collins sr MA, and 8th Matthew Centrowitz sr MD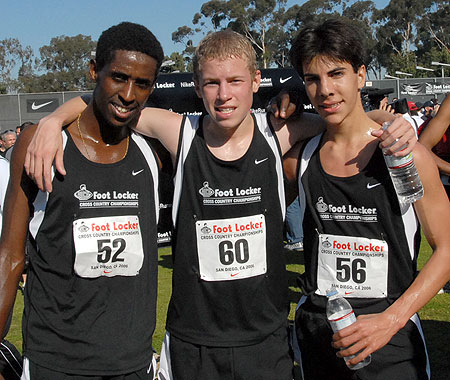 18th Richard Medina sr CO with his Coach; parents Martin (black hat) and Rose and Aunt Esperanza Espy (r)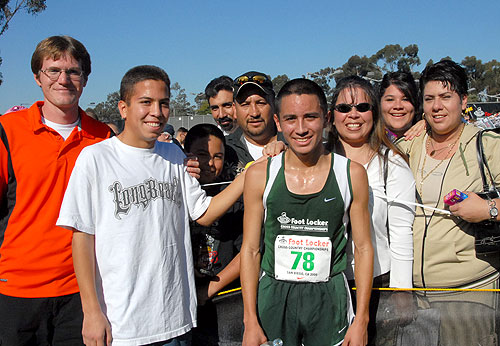 27th Anguel Tolev sr CO with Coach Suzanne Hammerschmidt
29th Evan Appel so CO with his family and coaches: (from left) Coach Mike Callor, Evan, coach Mark Stenbeck; parents, Scott and Ann; and brother, Austin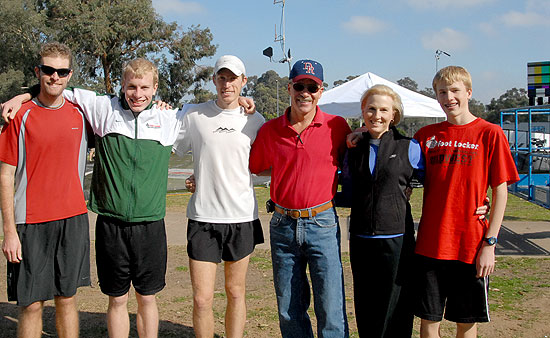 33rd Elliott Heath sr MN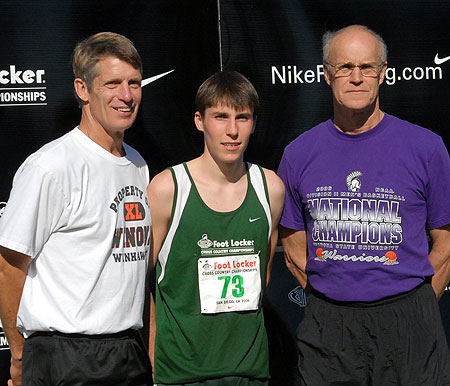 Elliott Heath with his fan club: (from left) Carol roth, Elliott, Linda Heath, Judy Lawson, Grace Roth Stephanie Roth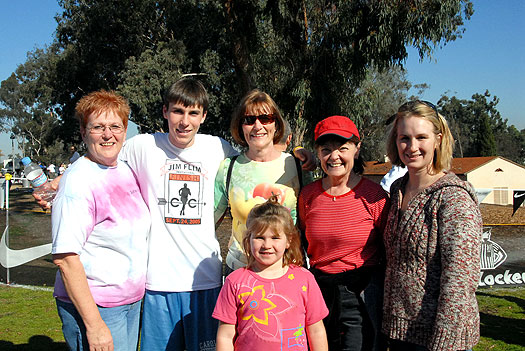 36th Luke Lovelace jr SC with his parents Oscar and May