2008 Foot Locker -

the 30th

Donna on the Side

12/13/08 at Balboa Park, San Diego CA

by Donna Dye

Part 1 - Scene and Winners
Part 2 - Girls Race
Part 3 - Boys Race
Part 4 - Everything Else on the Side
Part 5 - The Wave

'Twas 2 weeks before Christmas and all through the land, people wonder, "Who is The Best in the Land." Well wonder no more. Foot Locker answers those questions.

The 30th Foot Locker Cross Country Championship finals, with 40 boys and 40 girls from across the land, has declared the national champions for 2008.



The Scene



San Diego and Coronado Island look good and feel good. I've heard it said that this area has the best weather in the country. While that may be true for most of the year, December can be iffy. And this year was an iffy year. Not a disatrous year, but close. Foot Locker finals came and went before the winter rains that were scheduled for Monday. All of this is to say that at meet time, it was mostly cloudly, cool temps (50s) and sprinkles every now and then. It was not the San Diego most people came to enjoy. But we made the best of it. And, for distance runners, it was great weather.

The heart of Foot Locker finals the Hotel del Coronado on Coronado Island across the bay from downtown San Diego. The Del, as it is called, is a 120 year old historic landmark hotel with 680 rooms on a Pacific Ocean beach. It is a luxury hotel with all the trimmings, including a ghost that walks the old halls from time to time.



Looking back at San Diego from Coronado Island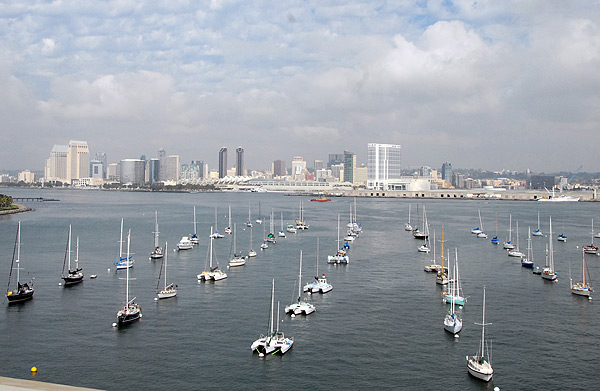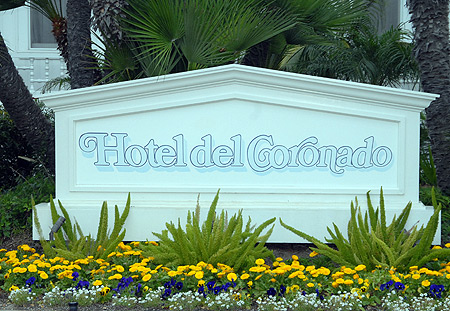 The Del from the beach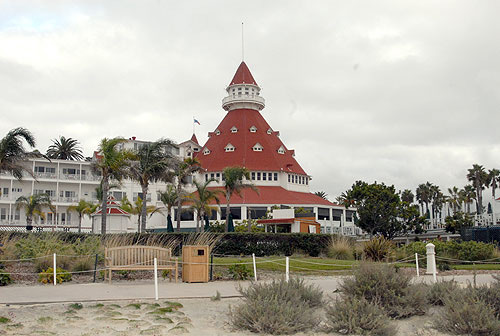 At night the Del is a fairyland.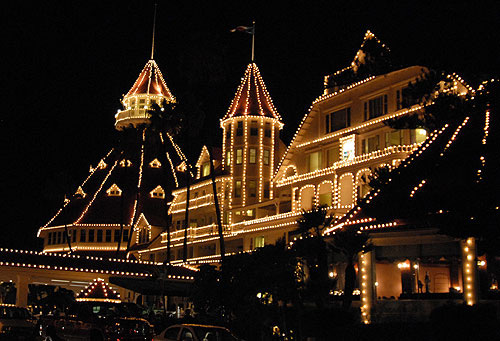 Weather bad? Doesn't matter.....fun at the beach is what matters.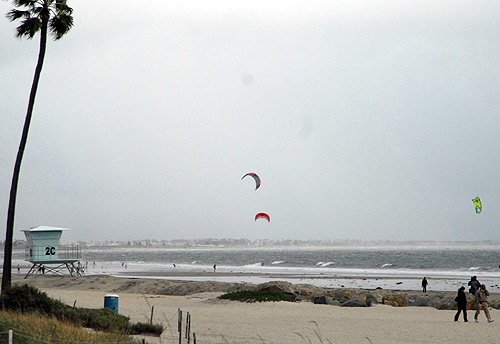 The Del's ice skating rink adds to the holiday atmosphere.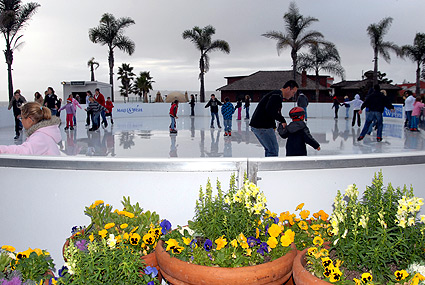 Now on to the Meet
Arriving on the scene, some wave, some smile, some are tuned out.

On your Mark, Get Ready, Go!
A cannon signals the start.

Watching the action on the Jumbotron.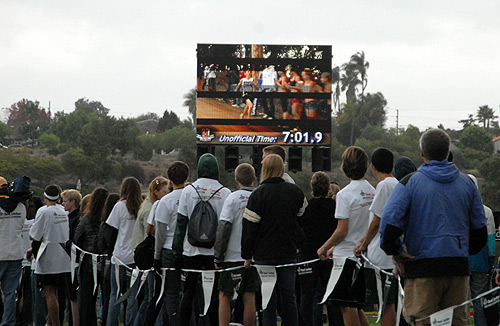 Our digital camera is faster than the eye; you don't see the interlacing when you are watching.

And, The Winners Are.....
Solomon Haile MD and Jordan Hasay CA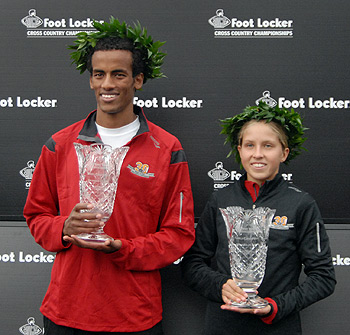 The Foot Locker Class of 2008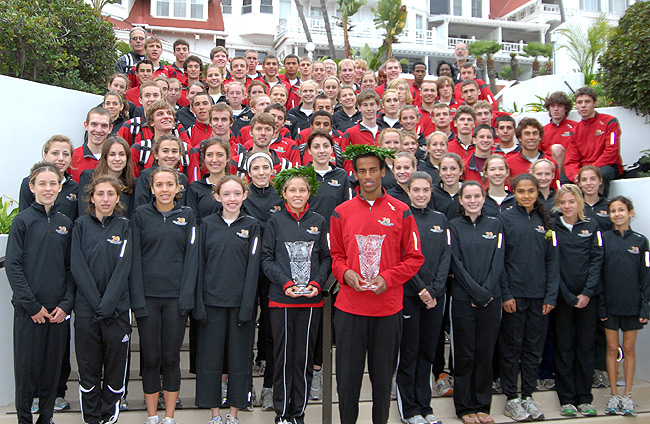 Part 1 - Scene and Winners
Part 2 - Girls Race
Part 3 - Boys Race
Part 4 - Everything Else on the Side
Part 5 - The Wave