New Balance Games

1/20/07 New York Armory
Donna on the Side in New York City
by Donna Dye
Part 1 - ground zero
Part 2 - the scene
Part 3 - the wave
Part 4 - the side
Part 5 - the events
A stop at Ground Zero.....
The New Balance meet at the Armory provides a good opportunity to reflect on an event in history that continues to shape future events in this country. On September 11, 2001, too many Americans lost their lives as the World Trade Center was destroyed in an act of terror. Today, homemade memorials still stand to mark the event. And workers work in a hole to build a new World Trade Center and museum. But while little remains to see, the display of love, emotion, sorrow and hope that still remain is moving, thought provoking and an opportunity to reflect on events past and present.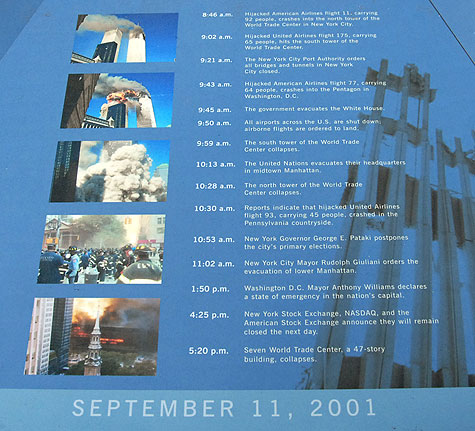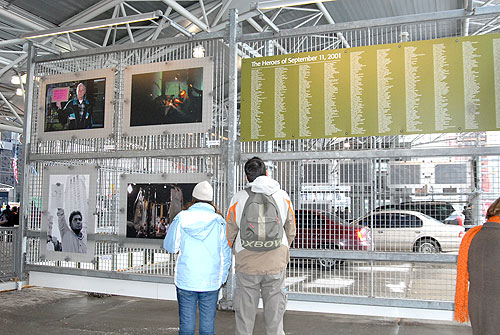 After the destruction of the World Trade Center, relatives and friends put up pictures and memorabilia of loved ones that were missing on the fence that surrounded St. Paul's Chapel across the street from the World Trade Center. Once winter came, the memorabilia was moved inside the Chapel where it remains today.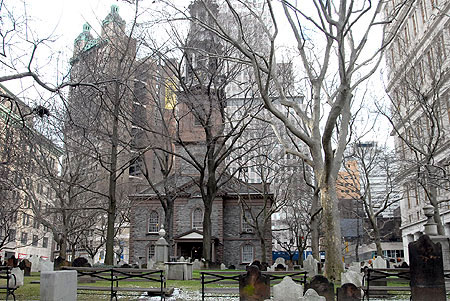 Standing outside St. Paul's entry is the stump of all that remains of a 100 year-old Sycamore that once stood in the northwest corner of St. Paul's churchyard. The tree was toppled on September 11, 2001, when the collapse of the world trade Center sent tons of debris hurtling towards the church including a large steel beam from the north Tower. Miraculously, the chapel's trees shielded it from damage and not a single pane of glass was broken throughout the church. In 2005, Steve Tobin, renowned sculptor, worked with tree experts to preserve the tree.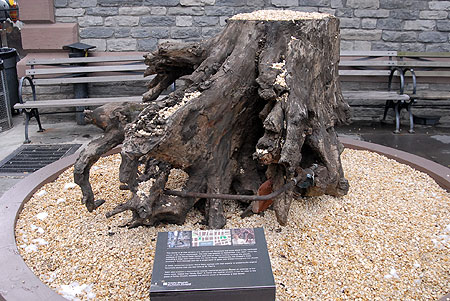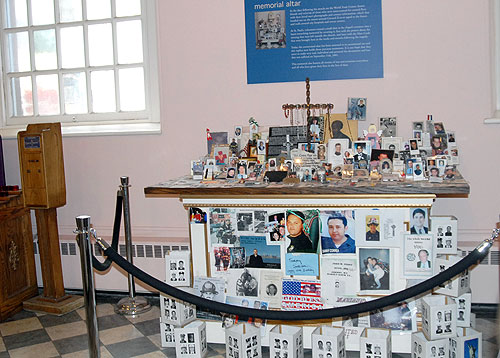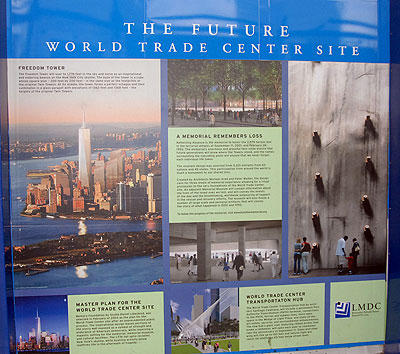 With a renewed spirit and respect, we move on to the meet.
Donna on the Side in New York City