NTN Race Day
DONNA ON THE SIDE - NTN RACE DAY
Part 1 - sidelines
Part 2 - boys race
Part 3 - girls race
Part 4 - parents and fans
Part 5 - awards
NTN brings excitement to the sidelines
From 11pm until 7am workerbees readied the course. It was time for the races.
Time to run....crossing over the muddy horse track to the infield.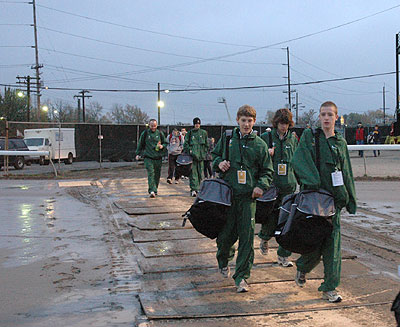 Spectators watch from the comfort of the club house or the infield. With its height above the track, the club house provided a view of the entire course.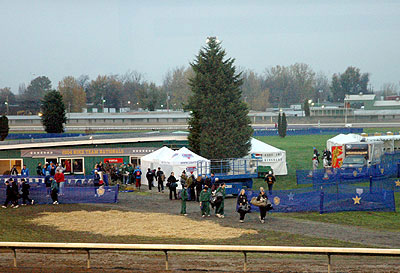 Comforts of the club house.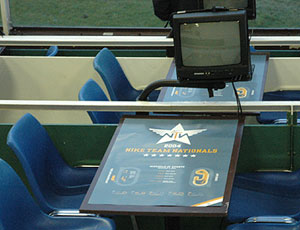 Inside the club house, Lincroft (Christian Brothers NJ) fans get ready to cheer and holler.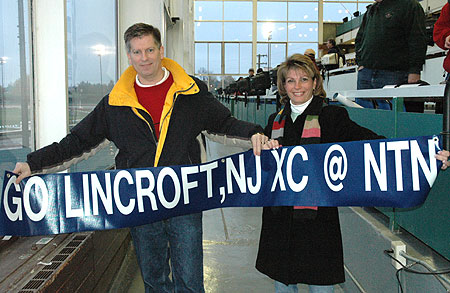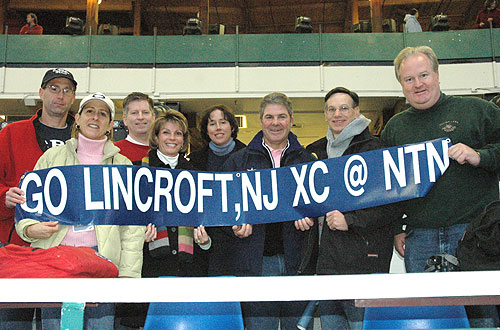 Sideline Waves and Smiles
Sideline Action
More From the Sideline
Danny Green of The Woodlands Texas on the side with some of the Texas cheering squad: Pam Schultz, Danny, and Elaine Gerber.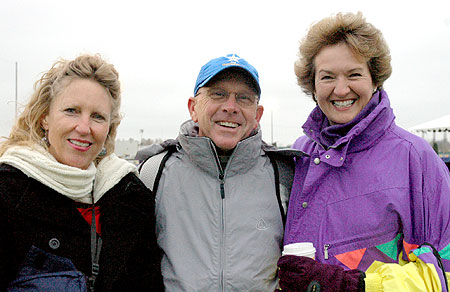 Cross Country Fans and Runners on the Side: Mandy Fitz-Gustafson, Galen Rupp, Annaliese Chapa and Michael McGrath. After an impressive high school running career, Galen continues to train, along with McGrath, in the Oregon Project. Annaliese is a senior who runs for Central Catholic in Portland OR.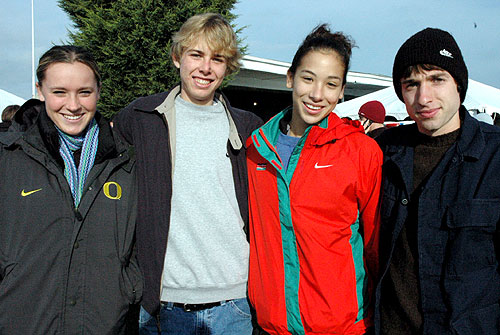 Photographers Tyrone Hoskins and Ronald Crocker from Rec Central.Net were busy on the scene.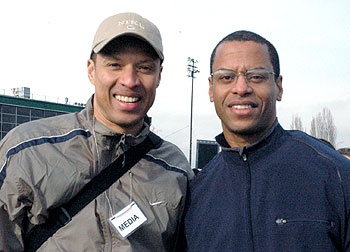 Bill Matthewman and his son David came from Parkland Florida
to enjoy the NTN event.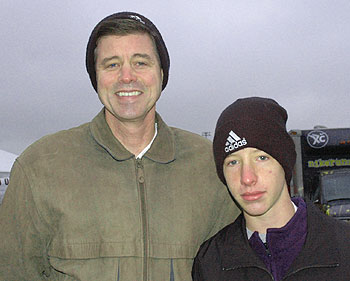 Tyson's Army WA Coaches, Mike Fleming and Scott Daratha with cross country fan, Joe Mallon
DyeStat Fans:
Andy Backus, Alex Crabill, Dylan Twiner and Brett Cooper from Tacoma WA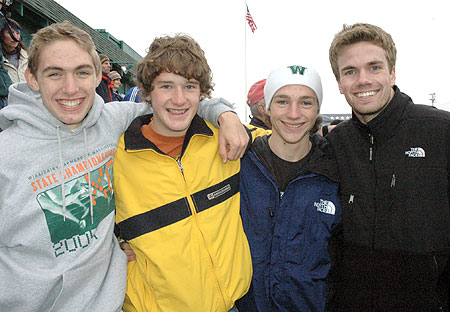 Workerbees
Misty Payne and Kristen Wall from Nike--Josh Rowe could not have done NTN without them!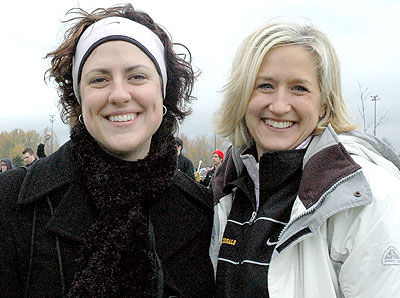 David Mitchell, awards announcer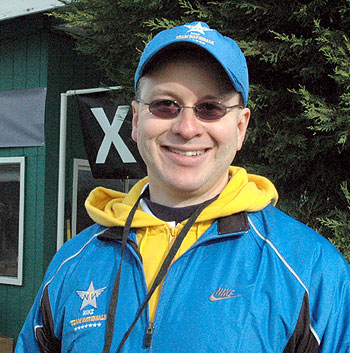 The DyeStat NTN Team and Regional Editors: (top left) Adam Kedge (Southwest), John Dye, Steve Underwood (Features Writer) (middle left) John Sullivan (South) Rich Gonzalez (CA) (bottom left) Don Rich (Northeast), Scott Bush (Midwest), Ricky Quintana (Southeast). Editors not in the picture: Mike Elder (Southwest), Tony Bozarth (Heartland) and Julian Aguirre (Northwest).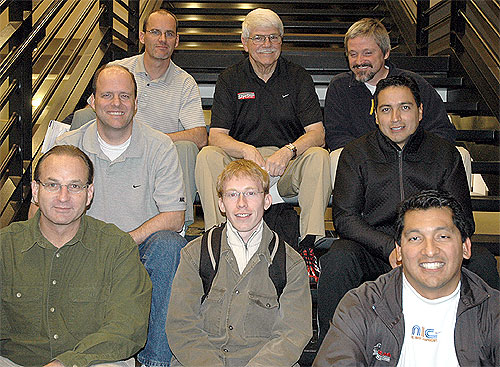 DONNA ON THE SIDE - NTN RACE DAY
Part 1 - sidelines
Part 2 - boys race
Part 3 - girls race
Part 4 - parents and fans
Part 5 - awards