Photo Sequence - Seeded Boys
by John Dye
One big pack led by Mike Poe is the story of the race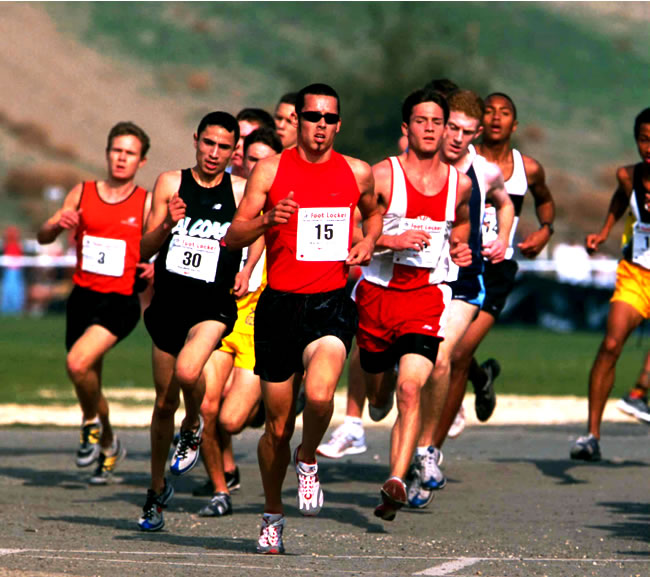 photo by Victah Sailor
Start - Most of the leaders are strung across a mass of runners. Identifiable, from left, Alex Dunn (blue shirt on left), 3 Tim Nelson, 14 Phillip Reid, 6 Tony Jones, 16 Carl Moe, 19 Mohamed Trafeh, 9 Kyle Alcorn, 15 Mike Poe, and Steve Shepherd (blue singlet on right).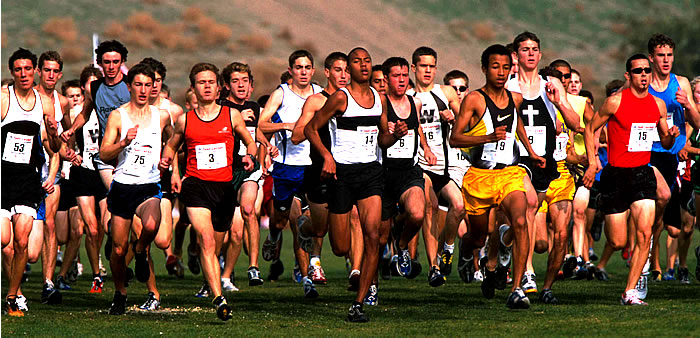 photo by Victah Sailor
Half Mile 2:20 - read right to left, Michael Haddan leads; 3 Tim Nelson heads the next group.
There are no gaps in the first 100 runners.
Mile 4:45 - Haddan, Rupp, Wall at front of 150 runners without a gap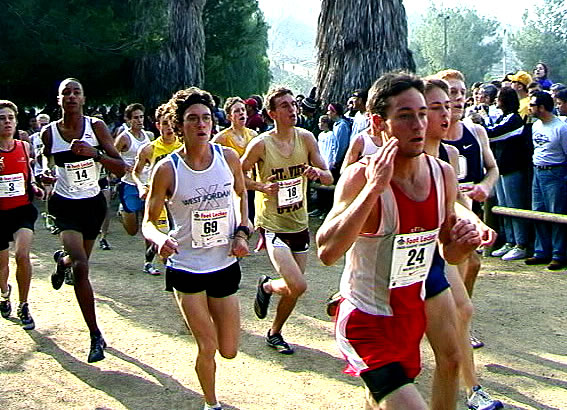 Switchbacks - Mike Poe moves closer to the lead

photos by Doug Speck
Crossover 8:04 - Poe gains slight lead - 12 runners bunched
within one second - 30 runners within 8 seconds.