Championship race day ends with a gala banquet. Images of the week's events play constantly on a giant screen as athletes, officials, media, friends and families eat dinner. Then the races are re-run from edited tape of the production crews. Awards are presented to the All Americans (top 15 in each race), the regional team champions, and the individual national champions. Finally, the parents are dismissed and the 64 runners dance away the rest of the night before Sunday morning flights home.
Amber Trotter gets championship trophy
from world record Olympic pole vault champion Stacy Dragila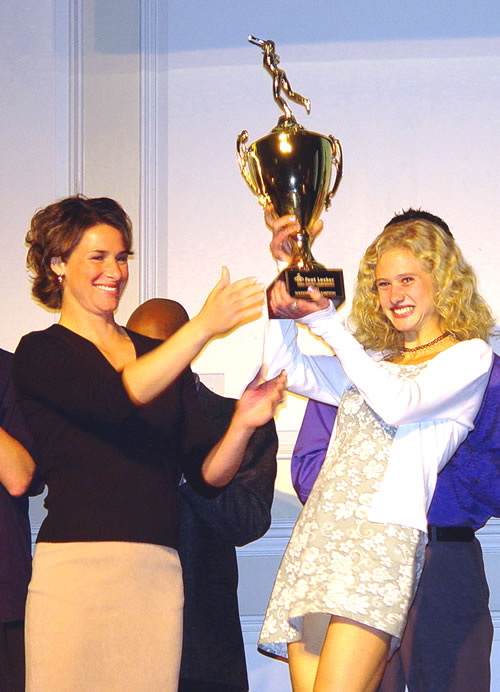 Tim Moore gets championship trophy
from world record Olympic champion sprinter Michael Johnson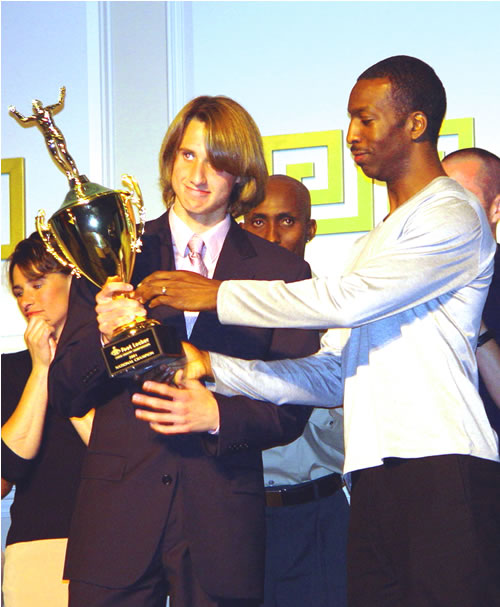 Boys Team Champions: Midwest Region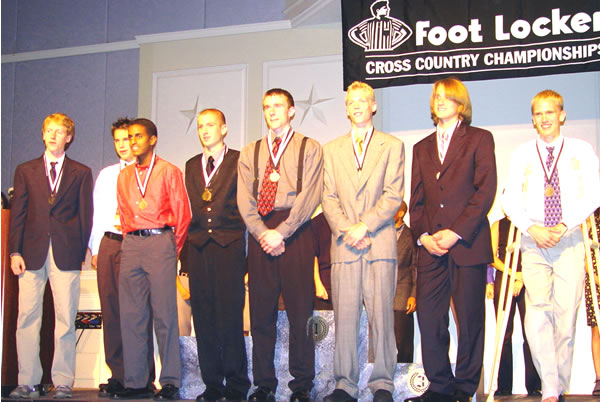 L to R: Adam Ludwig MI, Bret Schoolmeester CO, Nef Araia IN, Sam Romanoski IL, Chris Solinsky WI,
Tim Ross MI, Tim Moore MI, and Allen Bader OH.
Girls Team Champions: West Region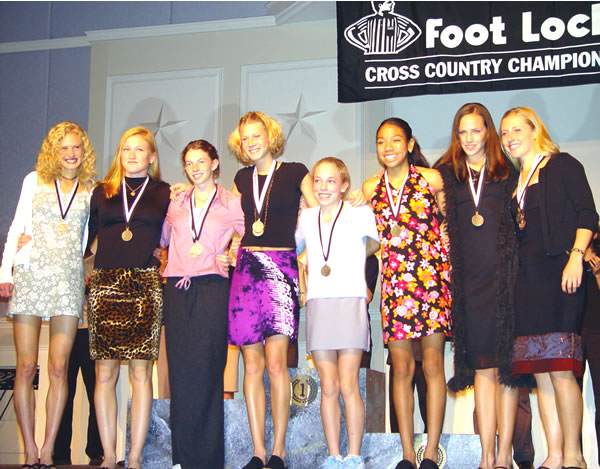 L to R: Amber Trotter CA, Sally Meyerhoff AZ, Amber Harper UT, Heidi Lane MT, Zoe Nelson MT,
Felicia Guliford NM, Jackie Zeigle UT, and Julie Allen CA.
Awards Pictures: Champions - All American Boys - All American Girls