Jan 6, 2001 at the New York Armory, New York City
Coca Cola Hispanic Games Photos
Boys 4x400-Girls 4x400-Girls 800-Boys 200
Camden NJ was the national leader going in and led through two laps before fading on the third lap. Transit Tech NY 3:20.69 won the race and the new US#1 ranking.
Camden leads on first exchange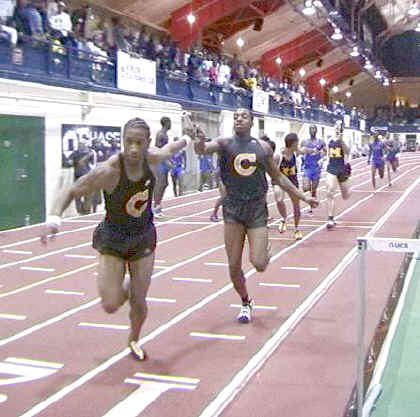 but Transit Tech is alone at the end.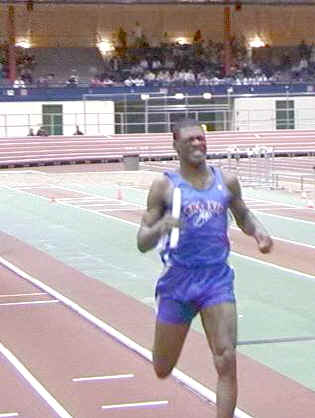 Leadoff Shevonne Stoddart got Uniondale NY out to a commanding lead, but a slow third leg also did Uniondale in as Sacred Heart came on to win decisively.
Stoddart on first leg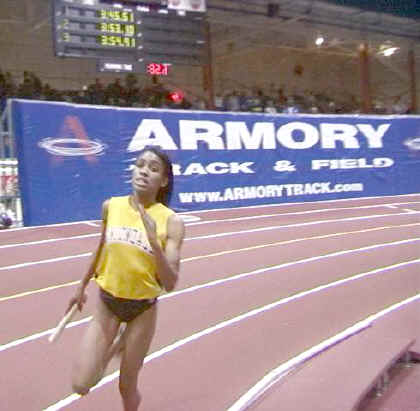 Sacred Heart at the finish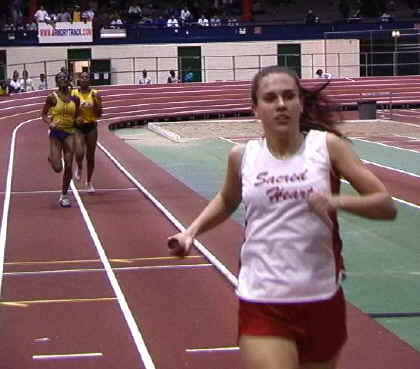 Cardozo NY sr Melanie Hardy declared her intent from the start, reeling off a 61 second first half. Hardy slowed to 75 seconds in the second half and seemed wobbly on the bell lap, but she righted herself and won in 2:16.39, with New Rochelle soph Nana Hanson-Hall 2 seconds back.
Melanie Hardy leads field in first turn.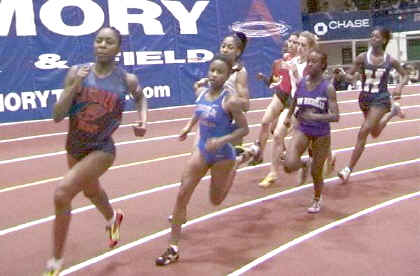 Hardy and Hanson-Hall at the finish.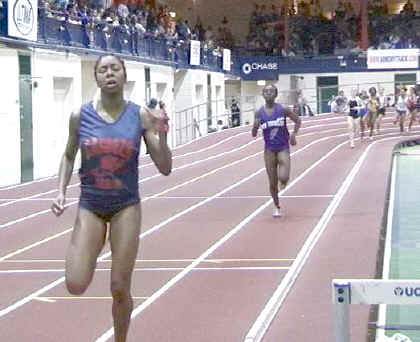 Hillhouse CT sr Glenn McFadden and Campus Magnet NY sr Kedar Inico kept their distance as they paced slowly in the infield before the race, but they knew they would be close together at the finish. McFadden 21.51, Inico 21.66 -- the two fastest 200 meter times in the US this season.
| | |
| --- | --- |
| McFadden before | Inico before |
McFadden wins