Jan 6, 2001 at the New York Armory, New York City
Coca Cola Hispanic Games Photos
Brendan Sullivan wins exciting Boys Mile
Port Jefferson NY junior Brendan Sullivan came from third with a rush on the backstretch of the last lap to break up a terrific duel between Charles Millioen and Tim Walker. The latter two traded the lead on almost every lap, with Sullivan hanging around in third place. "I was surprised the pace wasn't faster," said Sullivan afterwards. "I had plenty left for the kick." Brian Boyett also passed the early leaders at the finish. The winning time was just 0.12 off Tim Walker's US#1 time in the Bishop Loughlin games in December.
1 Brendan Sullivan Port Jefferson jr 4:21.82
2 Brian Boyett Parsippany Hills sr 4:22.19
3 Charlie Millioen St Anthony sr 4:22.50
4 Tim Walker John Jay sr 4:22.52
Tone of the race was set immediately as Tim Walker (blue) and Charles Millioen (on the rail) broke on top.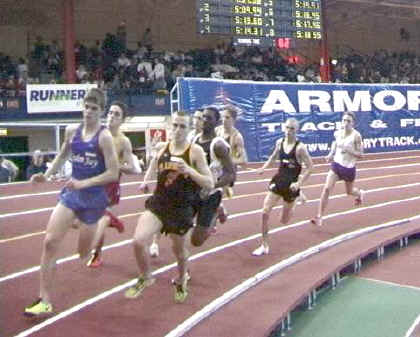 Start of 2nd lap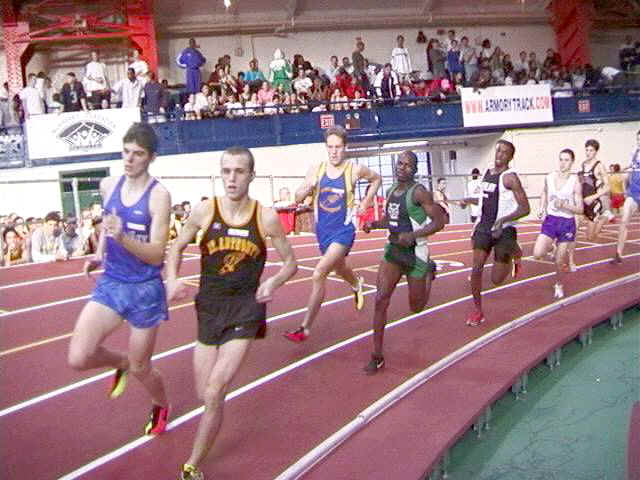 Start of 3rd lap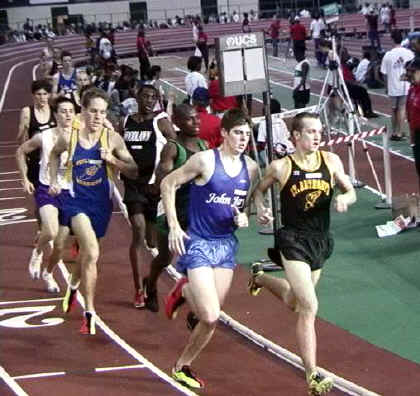 Half way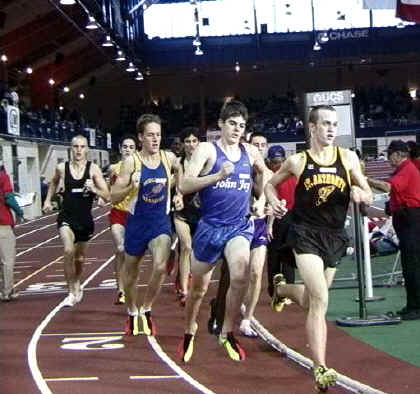 Walker leads with 3 laps to go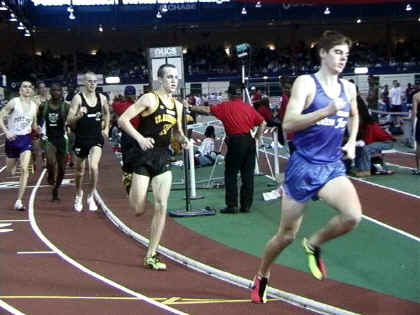 Millioen retakes lead with 2 laps to go; Sullivan stalking in 3rd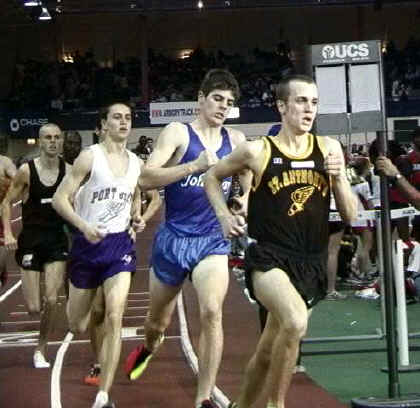 Walker, US#1 off his win in the Bishop Loughlin Games in December, tries to take charge on first turn of bell lap, but Sullivan (white shirt) is making his move outside Millioen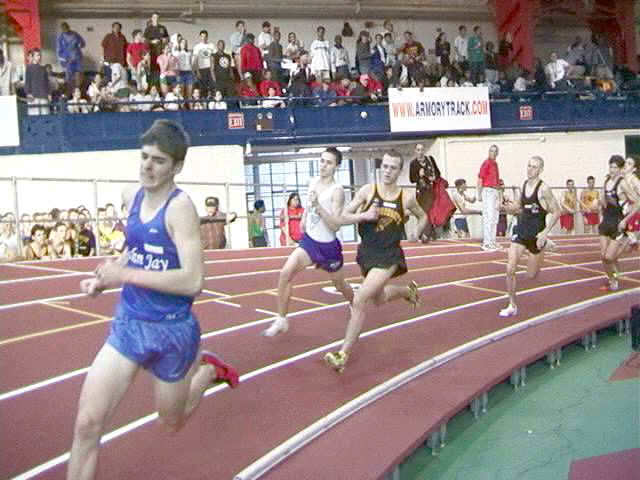 After charging to the lead down the backstretch, Sullivan wins smartly, with Brian Boyett (black) also nudging ahead of the early leaders. Only 0.70 seconds separates the top four.