National Finals
12/9/00
Disney World
Orlando FL
Photo Story
The Boys Race
by John Dye
After starting slowly, defending champion Dathan Ritzenhein 14:35 moved to the front by the end of the first mile and gradually pulled off. The race was over when he entered the home stretch (200 meters to go), and Ritz didn't pound it home as hard as last year. Form followed with Alan Webb 14:55 and Ryan Hall 14:59 taking the next two spots. Ritzenhein is only the second boys double winner in the 22-year history of the Foot Locker (Kinney before 1993) cross country championship (Abdirizak Mohamud of MA, 1996-97). Ritzenhein, signed to run for Colorado next year, is now undefeated in any high school race since he won the Foot Locker national outdoor 2-mile championship as a sophomore.
Start: Webb (71) is in the lead pack 100 meters into the race;
Ritz is not in sight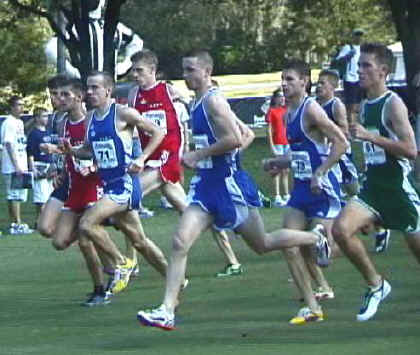 Mile - Ritz has worked his way to the lead, with Seton McAndrews 2nd. The "slow" 4:47 first mile (some observors expected something like 4:25) dooms chances of flirting with 14 minutes overall.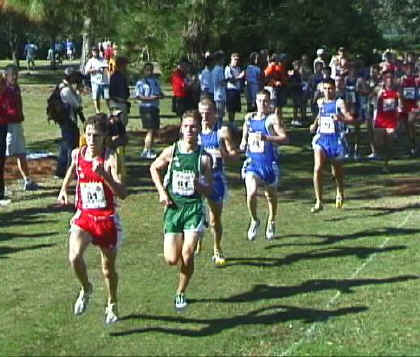 Mile - a mass of runners after the first five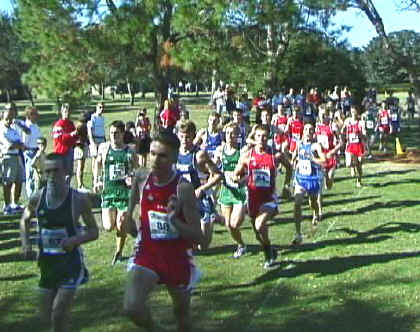 1.5 miles - Ritz and Webb have broken away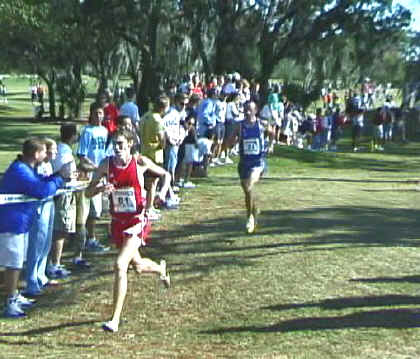 1.5 miles - field spreads out after Hall 3rd, McAndrews 4th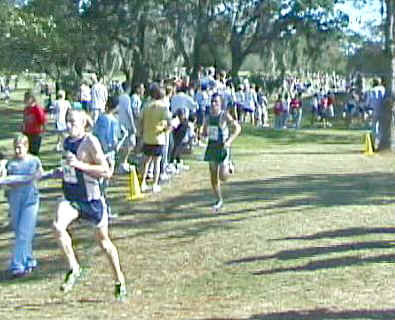 1.5 miles - here comes the crowd after the first four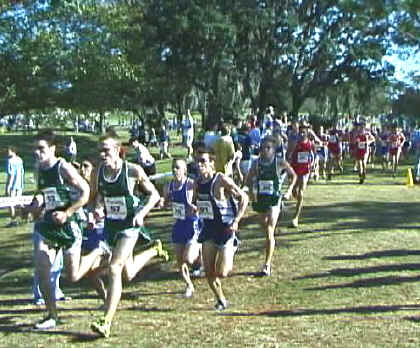 2 Miles - Ritz increases lead over Webb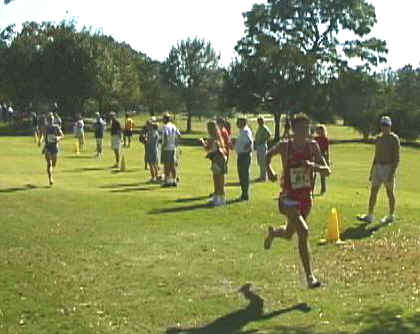 2 Miles - Hall in 3rd place, with no other contenders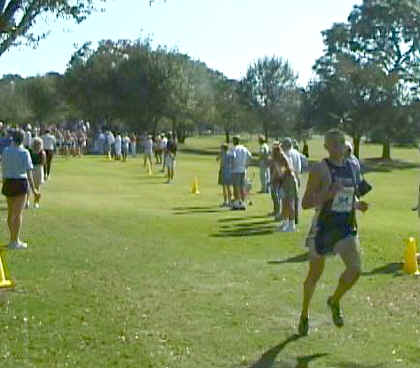 2 Miles - Charles Millioen has moved up to lead big pack after top 3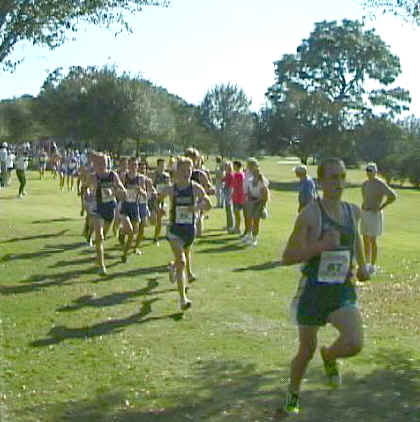 Finish - TV cart escorts Ritz home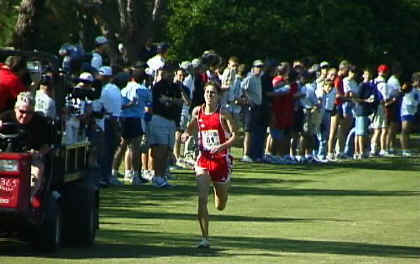 Return to Foot Locker Finals page