Part 2
Parents, Friends and Fans
Alan Webb with Mom, Katherine and Dad, Steven. Alan, now at Michigan, retraces the steps of his parents who once taught at Michigan.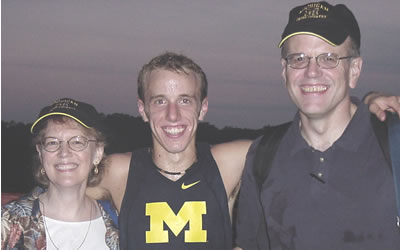 Alison Tubbs and Dad, Tim, WA. Alison won the Girls Race of Champions with a time of 16.54.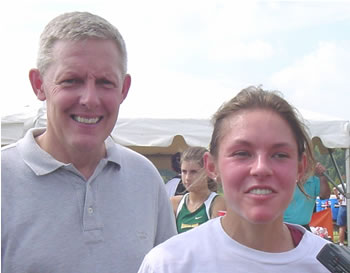 Ryan Deak and family: Aunt Mellisa, Kai, Mom-Robyn, Grandmom- Betty, Ryan and Dad-Bob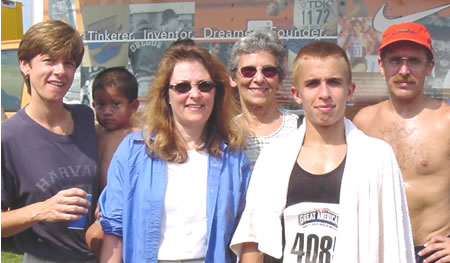 Kyle Perry and Mom, Lee Ann, UT. Kyle ran in the Boys Race of Champions and came in 2nd.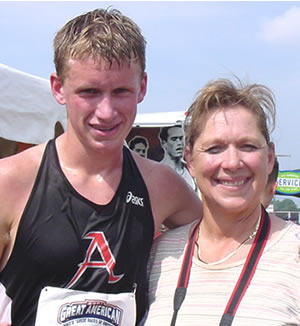 Brianna McLeod, OK and Dad, Tim--Brianna ran in the Girls Race of Champions and finished 7th.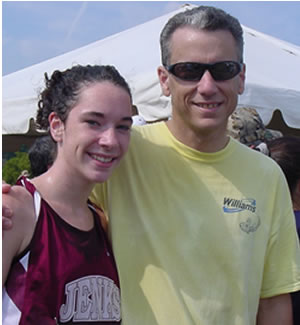 Kara Newell, FL with Mom, Jane and Dad, Brent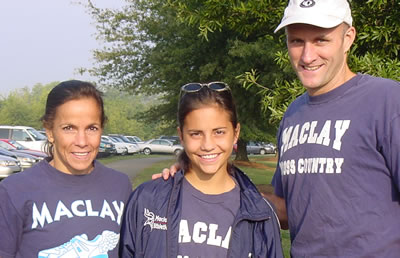 Farragut TN, Parents and coach (left in dark shirt) true blue DyeStat fans, proudly root for the their Admirals.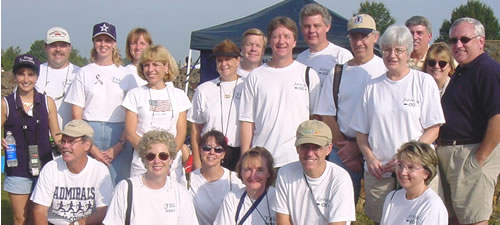 Campbell County, Wyoming Parents. Nice folks who came a long way to support their kids. They also happen to be DyeStat fans!

Matt Olson and Steve Chandler, Houston, TN Dads. Matt is Sara's Dad and Steve is Shannon's Dad.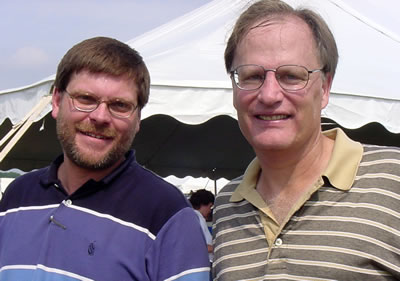 Ryan Deak's Granddad, a DyeStat Fan who is proud to show it, with John Dye.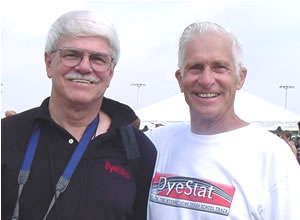 Donna on the Side at the 2001 Great American Festival
Part 1 - The Scene
Part 2 - Parents, Friends, and Fans
Part 3 - Winners
Part 4 - Athletes and Worker Bees