Javelin Corner
Top Three Javelin Winners: (From Left) 2nd-Valerie Ramirez, 1st-Jenna Ondash, 3rd-Maureen Best
Jenna Ondash (L) with Elise Dardani celebrate after a good throw.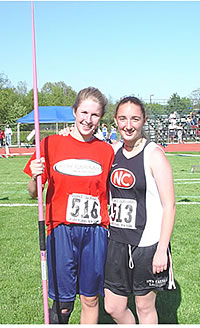 (From Left) 4th-Jonathan Kersten, 2nd-Roland Varriale,
1st Mike Saiger (160.8), 3rd-Sean McFee, 5th-Joe Esposito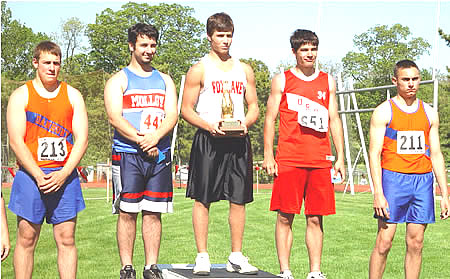 Jumps
Adecia Nembhard, winner of the high jump receives the trophy from John Thomas, 2 time Olympian
high jumper.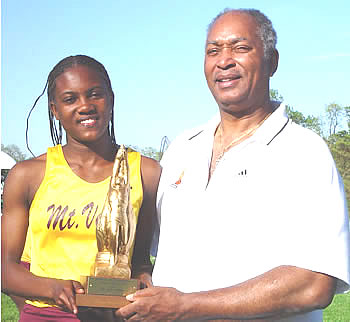 Mt. Vernon Team Mates Take 1 and 2 of the high jump: Adecia Nembhard 1st with a jump of 5'4 and Alison Warren 2nd


3rd-Ricshara Knight Henninger

Tied for 4th: Dailee Louis from Ramapo and Waja Phipps form Ursuline



Emily Thomson-Billerica with her
Coach Dan Murphy


Nursing an foot injury, Emily placed 6th--off from her usual 5'6.
Long Jump

1st Place Shauna Lee Williams-Mt. Vernon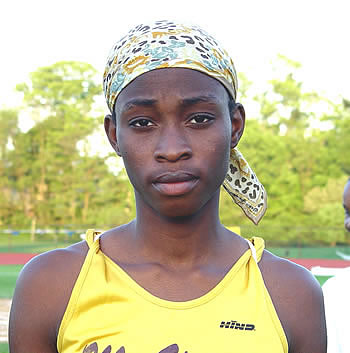 New Rochelle Lady Long Jumpers: (Left)
2nd Place- Karen Robinson and (Right)
4th Place-Nubia Newsome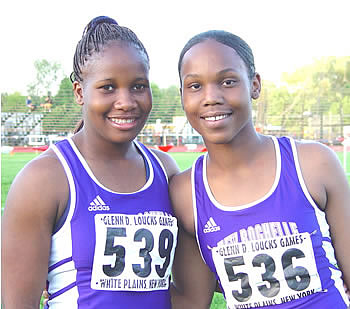 Long Jump Winner: Victor Brooks-Suffern 21-61/2 was the winning jump.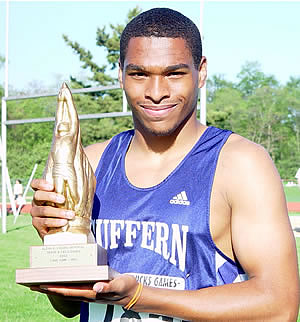 Long Jump Winners: (From Left): 4th Joe Demarco, 2nd Lamou Barthelemi, 3rd Kendall Preston, 1st Vicktor Brooks,
5th Jason Ramsey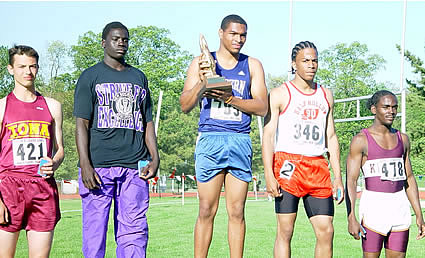 Shot Put Lane
(Top Left) 2nd Steve Dalonzo, 1st Place-Sean Hutchinson, 5th Dave Innis, (Bottom Left) 6th Michael Coleman, 3rd Gerard Fraino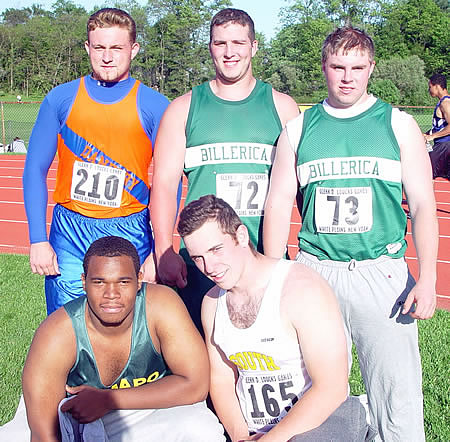 Sean Hutchinson with his fine coaches who were cheering from the sidelines: (From Left) Coach Ken Coutoumas, Sean,
Coach Dan Murphy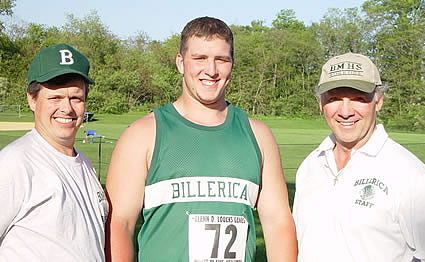 Potpourri
Some of Billerica's Finest: (From Left) Emily Thomson (High Jump), Sean Hutchinson (Shot Put), Michele Davis (Javelin), Dave Innis (Shot Put) and Coach Dan Murphy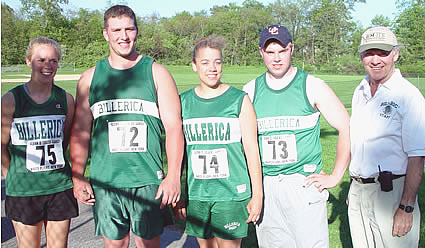 Some Suffern Sweeties: (From Left) Nina Minasi, Melane Piccolo, Melissa Guirand, Jackie Durrani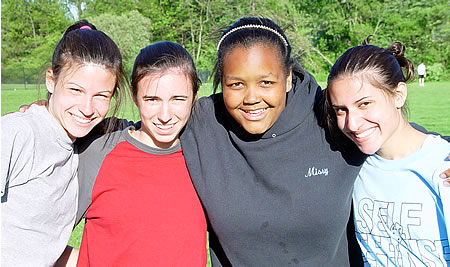 Distance Circle
The Girls 3200
Molly Huddle-Notre Dame with Dad, Bob and Mom, Kathy
Coming off of an injury, Molly ran an impressive 10:14.63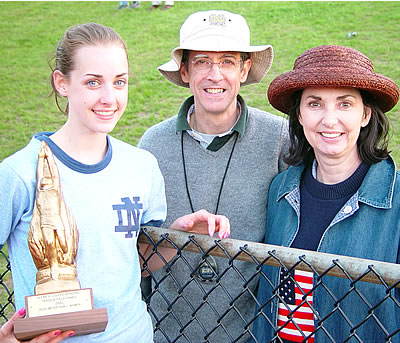 Happy Mother's Day Mom: Laurel Burdick with Mom, Linda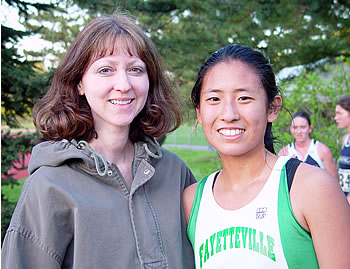 New York Saratoga's 3200 Runners: (Cameron Vahanian, Ali Rowe, Meghan O'Conor, Melissa Trauscht, Ana Hoyos, Kirsten Hornbach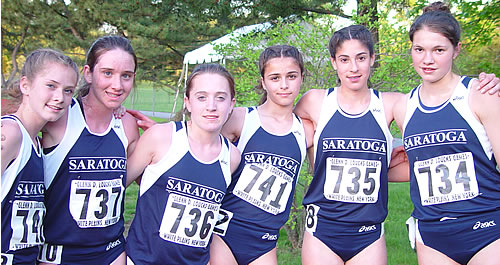 The Boys 3200
1st Place in the 3200: Andy Wigton-Greece Athena with coaches Tom Gigliotti (left) and Coach Jim Shoemaker (right).
Andy won the 3200 with a time of 9:13.28.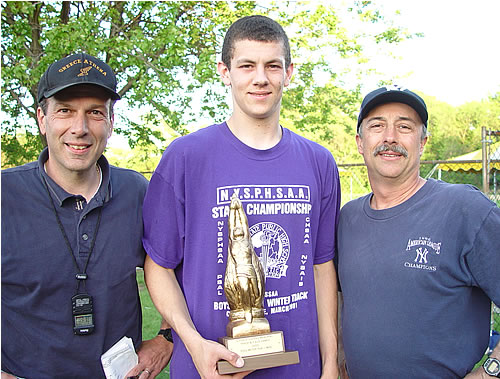 2nd Place Frank MacReery- Brewster
Frank will be at Princeton next year.


4th Place--David Masse
Fayetteville-Manlus
David, a senior, will be studying at St. Joseph's PA

The Macreerys: Dad, Brian-Frank-Mom, Linda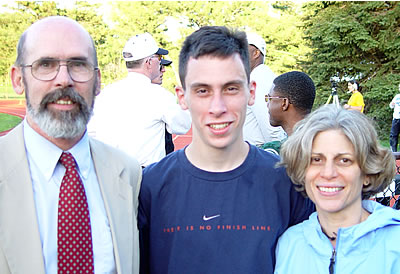 A Mother's Day Hug to Mom Sheri from son David Masse.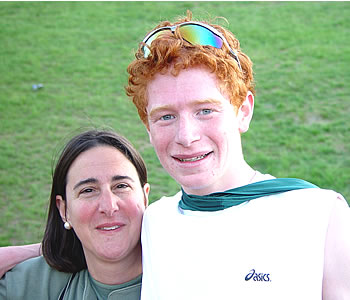 Workerbees
Daniel A. Woodard, Chairman of the Glenn D. Loucks track & Field Games
Executive Committee

Fred Singleton, Meet Director and
Meet Historian

Officials

Chairman of Officials and Referee, Dick Mann. Dick has been officiating at meets for 24 years and having a great time too.

Experience and Excellence abound with these officials. Most have been doing the Loucks Games since they began, 35 years ago. They also do a host of other meets including the Penn Relays.
(From Left) Otis Harrison, Dr. Stan Dawkins, Ed Best, Chris Burnett