2008 XC Week 5

Coach Chris Suppes

Fort Collins CO

Throughout the 2008 cross-country season, the editors of DyeStat.com will choose an Eastbay National Coach of the Week to recognize coaches around the country for outstanding recent achievements in guiding prep athletes.
Coach of the Week Archive

"Every runner has a scheduled plan for their ability level and how they plan to grow. Although success from meet to meet is important, overall growth over time is what really develops the great teams."
Story by Cheyne Heiny, Southwest Regional Assistant; photos by Kevin Follett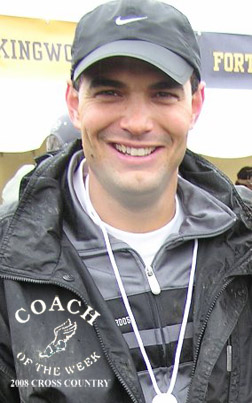 Fort Collins' legendary coach, John Martin, stuck by one great philosophy: "To truly be a great coach you have to win the big meets when you have the talent and still be competitive when you don't."

Eight years after Coach Martin called it a career, his student of the sport, Chris Suppes, follows the philosophy better than any coach in the state. Coach Suppes ran for John Martin during his high school years at Ft Collins. When Coach Martin retired, it was a perfect fit to have his former athlete continue the Lambkins' great tradition.

In 17 years, Coach Suppes and his teams have piled up the conference and regional titles, and added three state titles: 2004 and 2005 for the boys, and 2008 for the girls – yes, the Lambkin girls claimed their first state crown under their coach last weekend. The 2005 boys team qualified for NTN and the girls look like a good bet for their seconds straight trip this fall.


Coach Suppes Q&A

DyeStat: Can you describe the amount of progress Ft Collins Cross Country has made since you were named Head Coach? Has Ft Collins always been such a household cross-country name or did you start from scratch with the organization?

Coach Suppes: Fort Collins Cross Country has always been incredibly successful. John Martin and Craig Luckasen started a legacy that continues today, including eight state championships in the last 20 years. I have no doubt that if NTN existed in the early 90s, FCHS would have had several teams make the trip. I was very blessed to be chosen as the person to help carry on this great tradition and my success can be directly related to that.


DyeStat: There have also been many runners (Noah Shannon, Katie Follett, Jason Holt, and Alicia Holt) who have gone on to do great things at college. How do you prepare these runners for college running and how do you keep their feet on the ground, so to speak?

Coach Suppes: All of our runners have an overall plan. For many of them, that plan includes their college experience. I try to have an understanding of where my runners are going to go and the philosophy of that program. If it is a higher mileage program, I'll try to increase their mileage their senior year so that they are more prepared. I also try to help runners choose programs that they are comfortable with to minimize the negative effects of their transition to the college experience.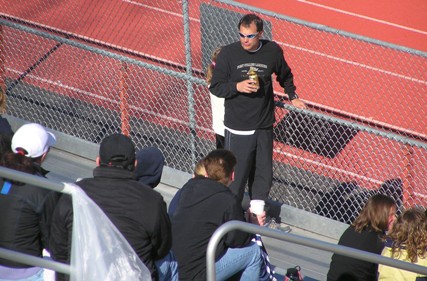 One thing I have noticed is that the runners who are most successful in college have chosen the right coach. At the college level, there are a lot of great coaches, but that does not guarantee that they will develop the relationships needed to guide all runners. When choosing colleges it is important to know that your relationship with your college coach will play a direct role with your success.


DyeStat: Over the past decade, you have produced many great teams on the boys and girls side. Can you tell us what kind of training methods you use to help each team reach its full potential?

Coach Suppes: Coach John Martin told me once that to truly be a great coach you have to win the big meets when you have the talent and still be competitive when you don't. This philosophy has been the foundation at Fort Collins high school for years. To do this, we are constantly coaching towards the future.

Basically, I try to individualize as much as possible. I really try to let each runner develop over time. Every runner has a scheduled plan for their ability level and how they plan to grow. Although success from meet to meet is important, overall growth over time is what really develops the great teams. I try to get my runners to understand that comparing times from race to race is not as important as comparing times from season to season.

I also value racing experience. If done properly, runners can race from week to week without breaking down and gain the experience they need to become better runners in the future. Most of the runners we have on are varsity teams developed over time and were not extremely good runners when they were younger. Combining proper training, a scheduled plan, and lots of experience will usually develop the types of teams that can compete at a higher level every year.


DyeStat: Ft Collins High School has traditionally been a large school and the cross country program always has plenty of runners. How do you keep these runners motivated throughout the season and in the offseason?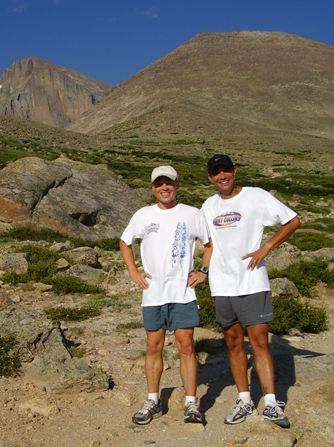 Coach Suppes: Actually, right now we are no longer a large school. Our three-year enrollment is about 1150 and I believe that we have fewer runners than other coaches would expect. The dropping enrollment has created issues on our team but our philosophy remains the same, stay competitive no matter what happens.

Our boys program is feeling the effects of only seven freshmen over a four-year span, but they are still competitive and they are still the type of team that can upset anyone on any given day. An overall plan and a belief that they will be the next team to win a state title inspire them to keep working hard. Our girls are an example of what can happen when talent is added to a "hard-work" philosophy.


DyeStat: What kind of activities does the cross country team do to create the tight-knit group Ft Collins always seems to be? How does the team, varsity specifically, band together so well, other than running with each other daily?

Coach Suppes: Great leadership is extremely important. My teams will almost always perform to the strength of their leaders. We have two team camps a year, one for just varsity, and another for everyone else. The varsity camp allows the team leaders to create goals and discuss the value of a season long plan. Once we have the varsity on board, the rest of the team tends to follow.

A negative consequence is that teams will also follow bad leadership, which is sometimes very hard to avoid. It's very easy to be on the outside looking in and wonder why a team does or does not perform. I believe that leadership directly affects a good or bad performance. We also have team dinners every week so that the kids can get to know each other in a non-running environment.


DyeStat: You have coached both boys and girls teams to NTN. Can you describe the experience, not only your own experience, but that of the runners themselves?

Coach Suppes:: The boys seemed to really enjoy the opportunity to compete. In 2004, our boy's team was arguably better and did not get the opportunity to go. The 2005 team had a chip on their shoulder and wanted to prove to everybody that they belonged. They took NTN very seriously and it showed when they finished in the top ten. Our girl's team last year seemed to enjoy the overall experience a bit more. They focused a lot more energy on the little things that make NTN special.

As a coach I've recognized what a special opportunity it is and how hard it is to get there. Several coaches who finished in the top five last year told me that in order to have a chance to win the teams have to take the meet very seriously. If there is a next time, I plan on trying to motivate my teams to not only compete at the highest level but enjoy it for what it is, an extremely rare and special opportunity.

Simply winning our state title is not the only thing we have to accomplish. The addition of the Southwest meet has really created the opportunity to get the best teams to NXN, but it also has created a coaching nightmare. Last year, it was very difficult to get an at-large bid in the Southwest region. Winning state, regions, and performing at a high level at NXN is a lot to do over a 6-week period. The coaches that are capable of succeeding from our region and qualifying for NTN need to find ways to not only keep their runners motivated to compete at the highest level, but also to enjoy the incredibly rare experience of NXN.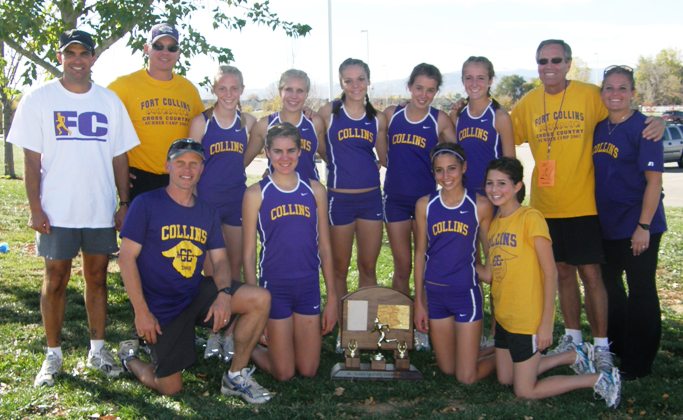 Congratulations to Coach Chris Suppes the fifth Eastbay National Coach of the Week for Fall 2008! Eastbay Coach of the Week Coaches will receive a team color Eastbay jacket.