2008 XC Week 7

Coach Bill Miles

Wayzata MN

Throughout the 2008 cross-country season, the editors of DyeStat.com will choose an Eastbay National Coach of the Week to recognize coaches around the country for outstanding recent achievements in guiding prep athletes.
Coach of the Week Archive

"We are racers not joggers. We want to get fast and race fast, but fast is different for each of us. It is as significant for some runners to break 21:00 for the first time as for others to break 17:00."
Story by Tony Bozarth; photos submitted by Coach Miles

Wayzata MN head coach Bill Miles this weekend hopes to see the club representing his regular-season boys cross-country team make Nike Cross Nationals for the second straight year. Last fall, the club won the Heartland Region for the high point of a banner season.

But, as he likes to say, that's the "dessert." This fall, Wayzata has claimed a second straight Class AA title in Minnesota (the "main course") with a group that really epitomizes "team." Coach Miles is clearly proud of the school's history, depth, and tradition. He has played no small part in it, however; he was inducted into the Minnesota Cross-Country Coaches Hall of Fame in 2001. Wayzata teams have won five state titles under his watch.

In thanking DyeStat for the honor, though, he accepts it only on "behalf of all of the great coaches here in Minnesota and because in reality in recognizes the efforts of the great kids of Wayzata."

Coach Miles Q&A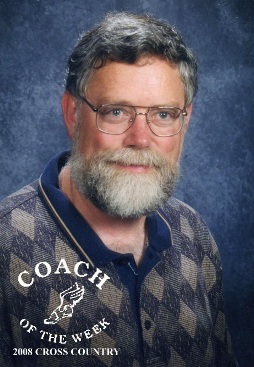 DyeStat: Can you tell us some of the accomplishments of Wayzata's track and cross country teams, and give some background about your high school and it's area?

Coach Miles: Wayzata High School is located in the western suburbs of Wayzata. It has about 3000 students in grades 9-12.

Wayzata teams have won five state titles and finished in the top three in state numerous other times. We have had close to 300 different runners break 5:00 in the 1600/mile since 1976 (many of them for three or four consecutive years). Our school record is 30 runners breaking 5:00 in the 2006-07 school year.


DyeStat: How would you describe your philosophy of teaching and coaching?

Coach Miles: We are racers, not joggers. We want to get fast and race fast, but fast is different for each of us. It is as significant for some runners to break 21:00 for the first time as for others to break 17:00. Each of us is important as long as we are striving on a daily basis to get as fast as we can.

We value hard, consistent intelligent work and what it can accomplish. Working to achieve team and individual goals is inherently enjoyable and rewarding, but we can have fun as we work to achieve our goals. However, we are not going to allow anything (silly, disruptive games) or anyone (slackers) to get in the way of our being better runners and a better team.

We do explain the purpose of our workouts to our athletes - they understand the purpose of threshold runs, MVO2 repeats, cruise intervals, intervals, etc. and they realize that it is the whole of the training regimen and not one magic workout that allows them to improve.


DyeStat: Can you give us a brief run-down of the Wayzata training philosophy?

Coach Miles: We try to run about 50 to 60 miles a week. We run two-a-day workouts for the first ten weeks of the season. We try to run hard a couple of times a week (either two hard workouts or a hard workout and a race) and have one moderate (to set-up or touch one of the energy systems that we are not working on in our major workouts) workout each week.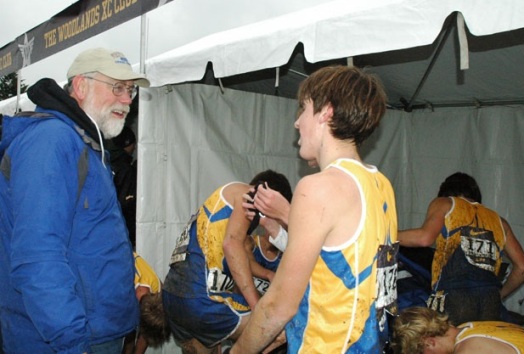 DyeStat: Your teams have had long-running success. How do you motivate each team to continue to reach those high levels, and do you find you have to change your strategies motivation-wise from year-to-year?

Coach Miles: Each season is a new season and each senior class only gets one senior season ... They have to find ways to motivate each other. It's their team and their season and I challenge them to make it a year that they will treasure and remember forever. It comes down to their dreaming and believing.


DyeStat: Has the institution of the Nike championship series changed the way you look at the season in any way?

Coach Miles: It has changed the kids' dreams and goals. They think in terms of Regional and National competitions, but their #1 goal was to win the Minnesota State Meet.

I don't believe that it has changed my goals. My primary goal is to still have all of our runners improve every week. My primary competitive goal is still to have us win the State Meet or medal at the State Meet or qualify for the State Meet (depending on our talent).

Since Minnesota High School rules do not allow me to coach my athletes after the State Meet, it is easy for me to suggest that the Nike Regional and National Meets are a great dessert, but not the main course. I'm not sure that my athletes would agree and it is, after all, their season and their team.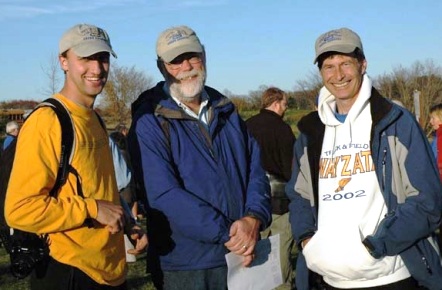 DyeStat: Last year's Minnesota state meet had a great number of fine teams and was considered wide open. This year your team were the favorites pretty much from day one of the season. Did that change the way you approached the season in any way?

Coach Miles: It did not change our training, routines, or our schedule, but I believe that there was additional stress. But the reason our kids were rated first all season was because of their talent and maturity; they could and did handle the stress. We did not try to repeat, we tried to win the Championship. In that regard it was no different than any other year.


DyeStat: What would you consider to be your proudest moment in teaching or coaching?

Coach Miles: When we ran our Alumni Meet for the last time at our old building (we opened a new school about a decade ago), the alums (about a hundred of them were there that day) got together and jogged around the old track in groups loosely based on era or team one last time. To see these guys (some of them in their 30s and 40s) spontaneously sharing that moment with each other at a site that had meaning to them & me was personally overwhelming. I get moments like that all the time - emails, birth and wedding announcements, kids helping each other in practice and meets. We as cross country coaches are blessed.


Congratulations to Coach Bill Miles, the seventh Eastbay National Coach of the Week for Fall 2008! Eastbay Coach of the Week Coaches will receive a team color Eastbay jacket.