NTN-4 and my favorite things
Well we're in! Whew. What a crazy way to qualify to nationals and win the Southwest Region. With 20 or so of the top teams from around the SW going head to head in the end it all comes down to a team we've faced 50 + times in the past 10 years and to top it all off we're not separated by more than… well after 5 men, we're not separated at all. It shakes out to be 93 for ABQ XC Club (Academy) and 93 for Los Alamos XC Club. We have to go to the tie breaker to determine the winner and we win on our strong showing from our 6th man.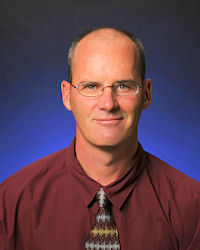 I went back and scored the meet as a dual, as a triangular with the top-3 ranked teams, as a quad, even a meet using just the New Mexico teams, and the results are close every way, but not in one instance did we come out on top except for the way that counted. Results show that the ABQ XC Club is on to NTN-4.

With my boys and the rest of the athletes' arrival at NTN about one week away I thought I give a little run down of what the attendees can expect and some of the most memorable things. Obviously, the race itself is the feature event and the reason why everyone is going. Next week's blog will focus on the race, so this week I'll give you some of my favorite things about NTN.



The banners and going big-time:



Arriving at the NTN Headquarters of the Embassy Suites is a little extra special. When you look up into the 10 – 12 floor open courtyard you can view a large 4 foot by 6 foot banner with each club's team name on it and a large NTN emblem. The most special part of the banners is the feeling the kids get that they have finally made it in the big-time. To have your club name in the company of the legendary programs like Fayetteville-Manlius, York, Mead, Saratoga Springs, and the Woodlands is something special. One day I long to overhear a young athlete say, "Hey look, they have our banner right next to Albuquerque Academy's! I'd be truly humbled. Those banners are a beautiful sight.

Weeks later when the banner shows up in my school mailbox ready to be rolled out and hung up in the hallway of school it'll spark fine memories of the great time we had this year.

Chilly Portland has a cozy feel

For a group of kids from the desert, Portland is a different world. The clouds, moisture, and greenery are not things us New Mexicans are used to. Being able to see for 50 to 100 miles on any given day is the norm for us. In Portland you're lucky if you have a day where you can see through the fog to make out what is right across the street. That nestled feeling is present on the Nike World Headquarters too. In particular, Nike's track with the forest in the center of it is really gives the whole place a cozy feeling.



World Class Runners are normal people



The Bo Jackson Center is a cool place. Nike turns a full court basketball gymnasium into a huge lounge and game room. Kids can spend their free time playing ping pong, pin ball, listening to music, and eating snacks. It makes for a very casual atmosphere where kids from all over the country can see what a truly unique sport we have. A sport where a team can get along with another team from other parts of the country and not have it take away from giving it your all when the gun goes off

The best part of it all is to see the kids and their interactions with the world class athletes that Nike brings in for the event. The top runners in the world are there to sign autographs and to answer questions, but the best part of the whole thing is to see high school kids, the running stars of tomorrow, have the opportunity to share some social time with the stars of today. Playing air hockey with Dan Lincoln or ping pong against Alan Webb builds memories for these kids they'll never forget.



It's like X-Mas



One of the highlights of the trip must be what I call "Christmas in November". Upon arrival to the Bo Jackson Center the teams are shuffled up to a room where they are given a backpack filled with Nike goodies, warm-up, t-shirts, hats, a long sleeved training shirt. The bag is impressive. The feature piece of gear is the jersey that has the Club name on it. At least one kid from every team rips off the shirt they are wearing to try on and model the jersey for their buddies.



Other highlights



If you're both good enough and lucky enough to be on your way to NTN enjoy your stay and put the following on your list of to-do's for the weekend:

1) Enjoy the formal introductions and the drum line send off to the race.
2) See the "Pre" memorial building.
3) Laugh and cheer as loud as you can at the opening night skits.
4) Make sure to ask one of the world class athletes to save you a dance at the post race party.
5) Meet as many other athletes as you can, boys or girls. You are not there solely to "hang out" with your teammates or even to focus on winning the national title.
6) Don't worry about getting dirty. Heck, maybe even take a post race dive in the mud.
7) And finally take a moment to personally thank Josh Rowe and John Truax for dreaming this huge dream and working hard enough to make it all happen.



Tough Choices? Not for BenJo



I just finished reading SteveU article "Tough Choices" that outlines a change in the agreement between Foot Locker and Nike Team Nationals. The basics are that the kids from the West are not going to be able to qualify to Foot Locker Nationals based on a top 2 finish at Nike Team Nationals. Last year BenJo was one of the beneficiaries to this agreement and he went on to make good of his opportunity by finishing 6th at Foot Locker Nationals.

After hearing of the conflict I presented the situation to our Foot Locker All-American Ben Johnson. I told Ben in front of his teammates that he would have all of our support if he wanted to opt out of NTN and run the West Regional of Foot Locker. Without a moment's hesitation BenJo confirmed his loyalty to his teammates and stated he was "all in" for NTN. Later after the warm-up to this morning's workout Ben commented, "It's a real tragedy this morning…" paused; I thought I may hear a comment on him not being able to go to San Diego in a few weeks. Ben continued, "I mixed my new red socks with my white ones in the wash." Pink socks and all, Ben's focus is on NTN.



This weeks training



Today was more than just a normal workout for Albuquerque XC Club. One year ago, nearly to the day, we did 4 x 1 mile at the park. It was at that time we knew we had an All-American on our hands. BenJo put up a workout that bettered all Chargers of the past. Today we replicated that workout as a benchmark to see where we as we head into next week national championships. I'm pleased to report that the Albuquerque XC Club will be fit as ever and we look for our best showing yet. With that BenJo is ready, we'll leave it at that, BenJo is ready.

Keep a look out for my next blog. It'll be about the NTN course and have some insight to our race preparation and plans.