UIL alters Texas sports schedules due to swine flu outbreak





Regional track meets at first cancelled, but officials may reconsider





Wednesday, April 29, 2009 State of Texas



By SteveU



The University Interscholastic League – the governing body for public high school athletics in Texas – on Wednesday suspended all UIL interscholastic competition until May 11 and made significant changes in its post-season athletic schedules because of the swine flu outbreak. The decision was made based on recommendations by Texas state health officials.

An Associated Press story on ESPNRISE.com quoted UIL Executive Director Dr. Charles Breithaupt, saying, "The health and safety of our student activity participants is of the utmost importance. Taking every possible precaution to prevent the further spreading of this disease is an important contribution to the welfare of our great state, and altering the schedule of our events is a way to keep our participants safe."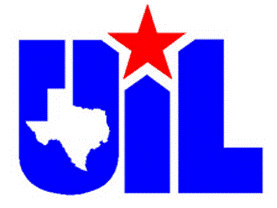 For track and field, the UIL's press release said the following:

All UIL regional track meets originally scheduled for this weekend, May 1-2, have been cancelled. The state track and field meet will be extended to a three-day format to include semifinal heats. The meet is tentatively scheduled for Thursday, Friday and Saturday, May 14-16.

Semifinal qualifiers will be based on the district track meet results. Each region will be represented at the state meet by the top four performances in each event for all conferences. Hand-held times will be converted to fully automatic times as defined by the National Federation of State High School Association rules. A revised track and field state meet schedule will be posted on the UIL web site no later than Friday, May 1. Qualifiers to the UIL state track and field meet will be posted on the UIL web site on Wednesday, May 6.

The decision has drawn a lot of criticism on several fronts. There have been questions as to whether or not such a decision was premature. The Texas Association of Private and Parochial Schools (TAPPS), in contrast, is currently planning to go ahead with upcoming competition. Some have wondered why if the concern over the spread of swine flu is so great, why are all the affected schools not closed, given that the disease can spread more easily in closed environments. But the AP story reported that school officials said 53,000 students are already out of school due to concern over the virus, and dozens of schools were closed to be sanitized. It's certainly possible that number could grow.

Mike Sheaner, director of the Jesuit-Sheaner Relays, said he's "not going to second guess their decision to cancel this weekend because of the uncertainty of the situation, but I hope they will remain nimble enough to reinstitute competition next week if circumstances allow."

But the greater criticisms have been on the procedure of qualifying athletes to state. Many, many top athletes who have little competition in districts, which are a month before state, do not need to run fast times or record great field event marks to advance and train through the meets. They are a month away from when they want to peak. In other instances, weather conditions were poor, due to storms and/or high winds.

A few examples among distance runners who would be affected and not make it to state are Mercedes senior Alex de la Garza, the Texas Relays mile winner who was an NXN and nearly a Foot Locker Finalist and ran 4:26 and 9:50 in his district meet. Lake Highlands sr Austin Roth, a 9:08.63 3200 runner, would not make it because he "only" ran 9:24 in his district.

Many feel that the top performances for the athlete for the whole season should be the standard to choose those making it to state, at least among the district qualifiers. Others have a variety of solutions.

"I've suggested taking the top 8 times from each region," said Ray White, Head Coach for Lewisville and a Texas Track and Field Coaches Association (TTFCA) board member. "Start the state meet on Wednesday, and run a quarterfinal and semifinal race for the teams that will compete on Friday. Thursday, do the same for the teams that run on Saturday. Each team gets a day to recover. The races 800 and above will just run semis and carry 16 to the finals. They are used to running with that many most of the time and they won't have to run so much."

UIL officials could not be reached for comment Wednesday evening, but DallasNews.com reported mid-evening that these officials have been contacting regional sites to see what dates would be available in the middle of the month. The problem is that it would be very difficult to move the state meet. It would be impossible to hold it at Mike A. Myers Stadium on the campus of the University of Texas at Austin the following weekend because of graduation ceremonies.

"It looks like the new plan may be to reschedule both regional and state meet dates, but that may be difficult finding venues and officials," said Sheaner. "My initial thought is to take all regional qualifiers to Austin on Thursday, May 16th and run the prelims that would otherwise have been run at region with the top 2 from each region advancing to finals on Saturday. This would effectively be the same as region minus the region finals. The only problem is 5 divisions with four regions each running all at the same time.

"It may be possible if we go back to the old qualifying standards of a couple years ago, where only the top two finishers at district advance to the region, this year only," he continued. "Field events would have to be spread over Thursday, Friday and Saturday to get all the competitors in. The 800m, 1600m and 3200m would have to run in sections against time. I really haven't put the pencil to it yet to see if it works, there may just be too many contestants to accommodate on three days.

While Sheaner said that scenario would be less than ideal, he also put forth the idea of holding regionals Monday and Tuesday, May 11-12, and run state as scheduled.

At this point, it appears the procedures set forth in the original press release are not the final answer and there is more to come. So stay tuned.