Latasha Essien (Reynolds HS)(100m/200m); Nate Anderson (Benson HS)(400/4x400m); Sheryl Page (Sandy HS)(800m/1500m); Bianca Mathabane (Lincoln HS)(100mH/300mH); Bensen Boys (Benson HS)(4x100m/4x400m); along with Jesuit Girls (Jesuit HS)(DMR/SMR) all are double victors at the 3rd year event. Despite horrendous weather at times, top marks for the season are thrown out on this hollowed ground in Eugene, OR. More details to follow. PHOTOS BY CRAIG VOLPE
GO TO THE TEAM XO INVITE PICTURE PAGE

FOR MORE ACTION SHOTS OF THE MEET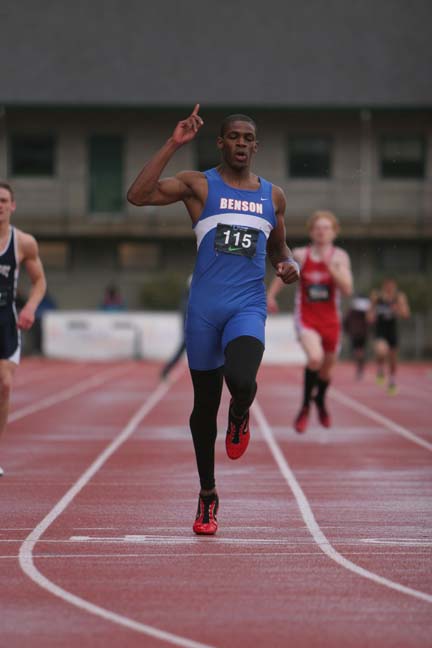 Nate Anderson (Benson HS) on his way to victory in the Invitational 400m. He would later anchor his team to 1st place in the 4x400m.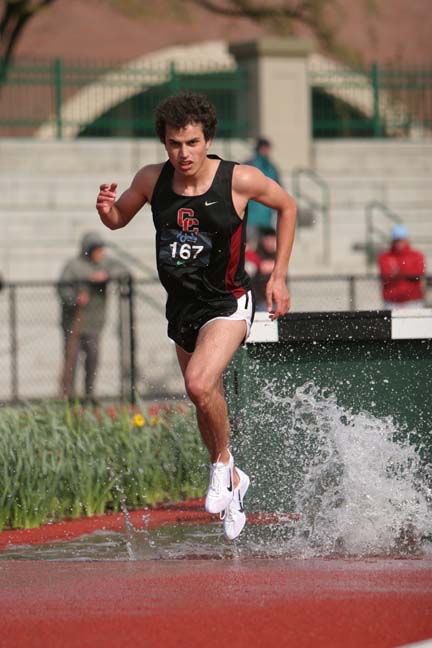 2005 Foot Locker Finalist Kenny Klotz (Central Catholic) in his debut
attempt at the 3000m Steeplechase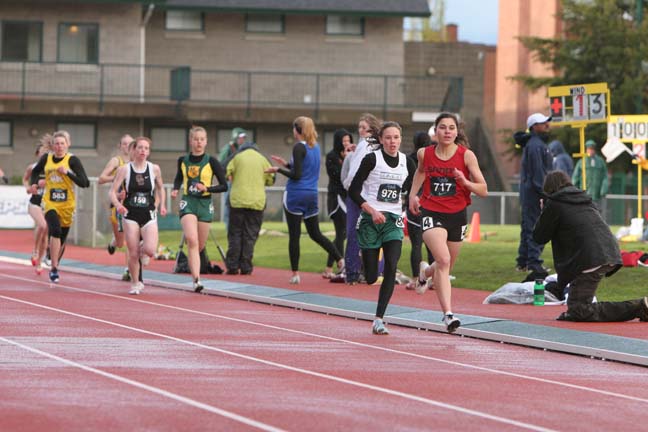 Sheryl Page (Sandy HS) in a very successul outing; posting wins in the 1500m, and then coming back to win the 800m as well.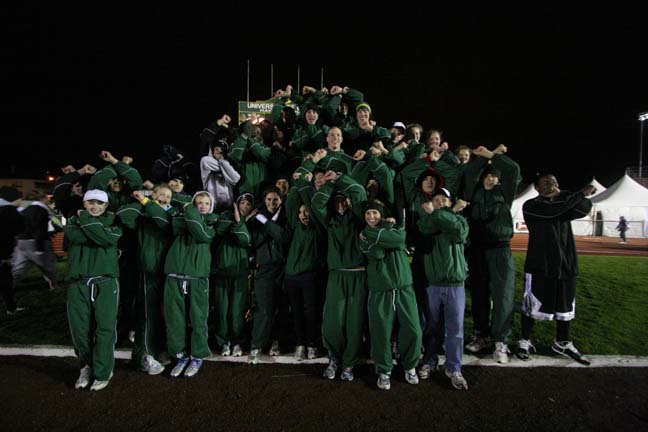 Jesuit HS (Portland, OR) celebrates after taking the overall team title at the 3rd Annual Team XO Invitational