Donna on the Side
by Donna Dye
Part 1 - the scene - people tell why they come to the Armory
Part 2 - on the sidelines
Part 3 - the races
Part 4 - awards
Awards
New Balance Athletic Shoe Inc. sponsor of the New Balance Games presented the Marty Glickman Award named in honor of the deceased Hall of Fame Broadcaster and Track Star. The award recognizes overall achievements in academics, team spirit and community service. This year a $10,000 award went to Sheepshead High School NY and a $5,000 award to Bridgeton NY.
Sheepshead High School NY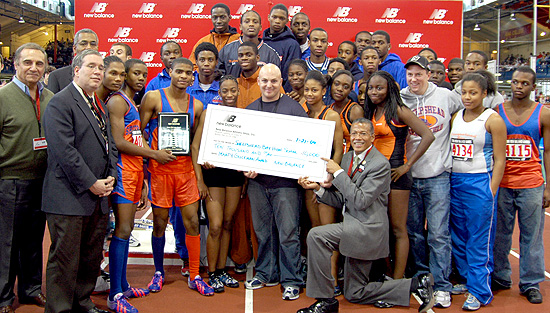 Bridgeton NY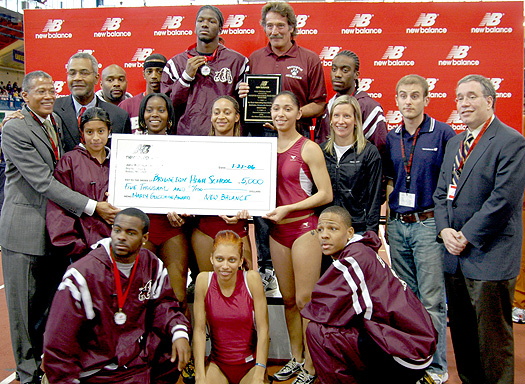 With the meet complete.....it's time for
Coogan's Restaurant,

gathering place for the Armory crowd.

And the gang is all here for some serious running talk:
(from left) DyeStat's Marc Davis; Coogan's Jilian Golding; British miler James Thie; and Billy Hart, past winner of the Yonkers Marathon and running enthusiast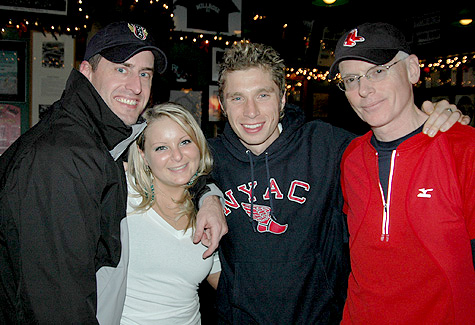 Jilian Golding (l), the best bartender in New York City, and Donna Dye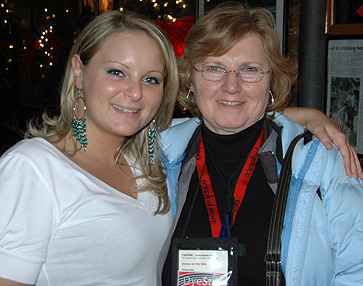 This time Coogan's Managing Partner, Dave Hunt, joins the conversation.
(from left) Marc Davis, Billy Hart, James Thie and Dave Hunt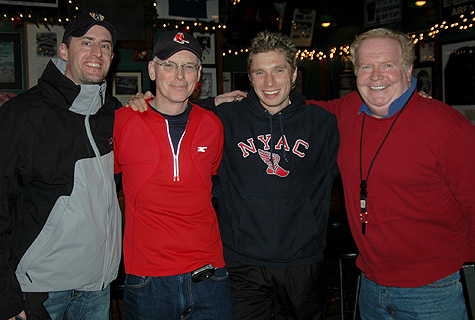 Take the A Train back from the Armory!
John Dye joins track fans (especially Eleanor Roosevelt MD) on the A Train.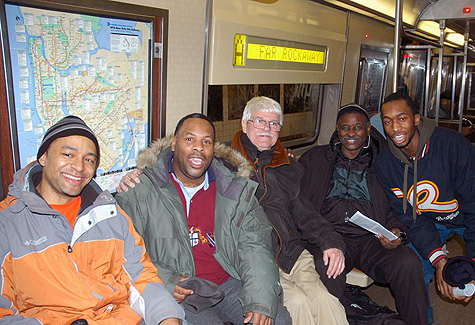 Donna on the Side at the New Balance Games
by Donna Dye
Part 1 - the scene - people tell why they come to the Armory
Part 2 - on the sidelines
Part 3 - the races
Part 4 - awards