In Fauborg Marigny Before the Meet
It's Outdoor Season and we are in New Orleans for the Nokia Sugar Bowl Classic. It's in the 70's and 80's, a little humid, but WARM, SUNNY and WONDERFUL.
This year we are staying in Faubourg Marigny in a lovely Bed and Breakfast "Chez Nous Guest Houst" on Touro Street. Quoting our Hosts: "Faubourg Marigny is in the old French area of the city--a quieter version of the adjacent French Quarter-the main difference being that you can actually sleep at night here. It's a safe, residential area with about 70 bed and breakfasts. 90% of the homes in Faubourg Marigny were built between 1820 and 1860 on a former Plantation used as the meeting place for the transfer of the Louisiana Territory from Spain to France. The Plantation was owned by Count Pierre Marigny, one of the richest men in the New World. In 1805 Marigny subdivided his plantation to developers and by 1897 all of the lots in the Faubourg (which means neighborhood in French) Marigny were sold. Our Bed and Breakfast was build around 1860 and is described as a classic style shotgun double.
According to The Insider's Guide and Where Magazine, Faubourg Marigny is "popular with French Quarter expatriates looking to escape the crowds.....and is the nightlife center of town for locals, and Frenchmen Street swings with live music clubs, casual restaurants, and other hangouts." And if that isn't enough, many famous actors are sometimes seen roaming the streets including David Arquette, Bruce Willis and Nicolas Cage, whose uncle Francis Ford Coppola has a house in the area.
Thanks, Mike Corn (Sugar Bowl Classic founder). This was a great idea. And thanks to our Great Hosts, Craig and Donna Sexton! http://www.ChezNousNOLA.com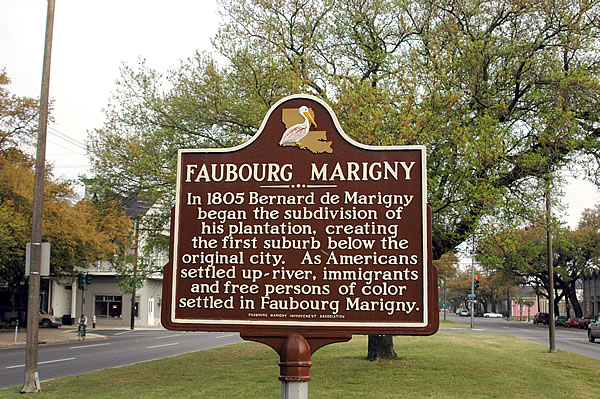 Our Hostess, Donna Sexton in front of "Chez Nous Guest House."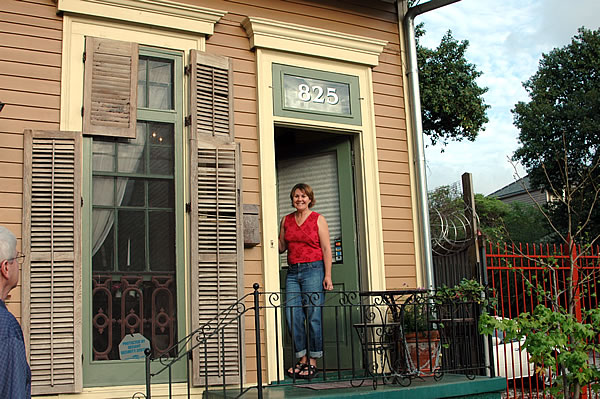 Inside the Bed and Breakfast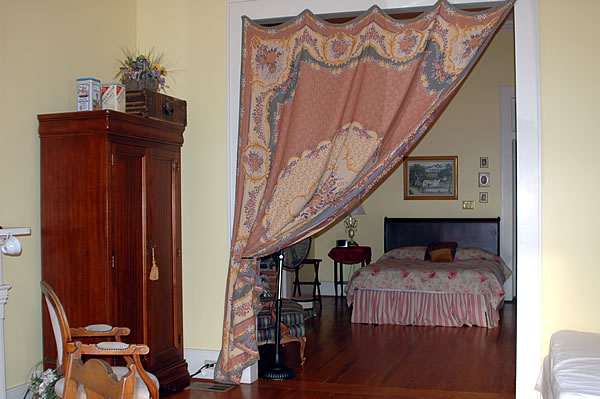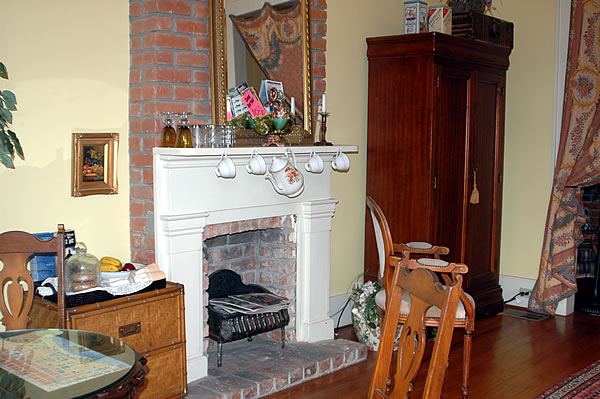 Frenchmen Street in the daytime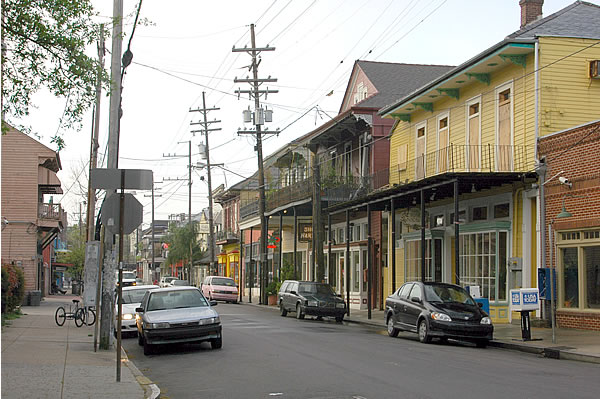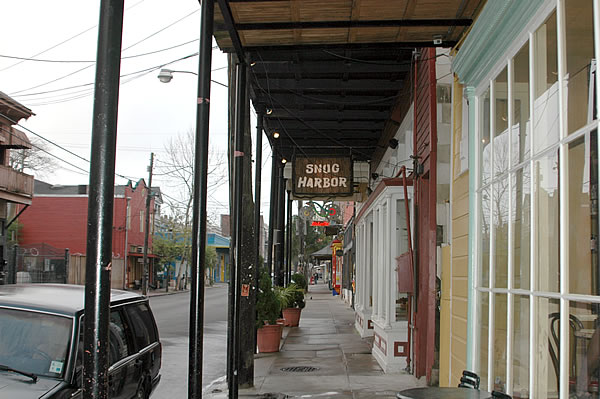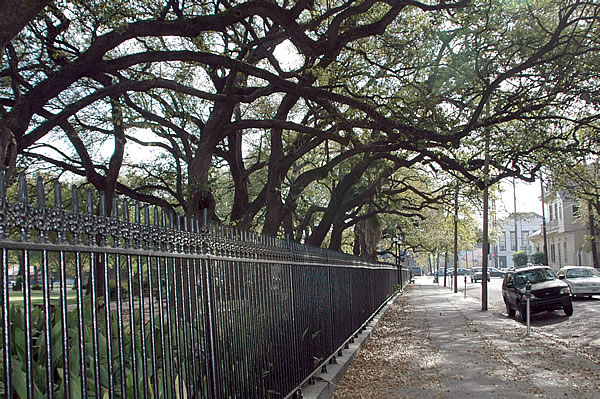 A walk through the Washington park and the neighborhood

La Peniché--the neighborhood 24 hr restaurant

The Claiborne Mansion

Lunch was at The Praline Connection--a restaurant and candy store, that was originally planned as a home delivery service targeting career women, too busy to prepare home cooked meals. It ended up as a full restaurant serving "down home" cooking at affordable prices. They offer creole, cajun and soul food dishes.

We had red beans and rice with sausage and the daily special of fried cat fish, jambalya rice, potato salad and collard greens. Of course, we also tried a local beer, The Dixie Blackened Voodoo Lager. Some say that if you don't finish the beer, you're hexed. So as not to worry, we finished it. We tried to find room for the cheesecake with melted praline topping, but decided to come back another time. It was a good experience and everything
was "Pure-D-Good"

Our skilled and friendly waiter, Derek.