DONNA ON THE SIDE AT NIC - DAY 2
Part 1 - sprints and hurdles
Part 2 - distance
Part 3 - relays
Part 4 - jumps
Part 5 - throws
Part 6 - celebrities
The competition continues....
It's Day 2 at the Nike Indoor Championship!
Sprints
60m
60m winners: (from left) 5th Jessica Onyepunuka, 1st Ashley Owens CO, Gail Devers, 2nd Carol Rodriguez CA, 2nd Amberly Nesbitt SC, 6th Bianca Knight MS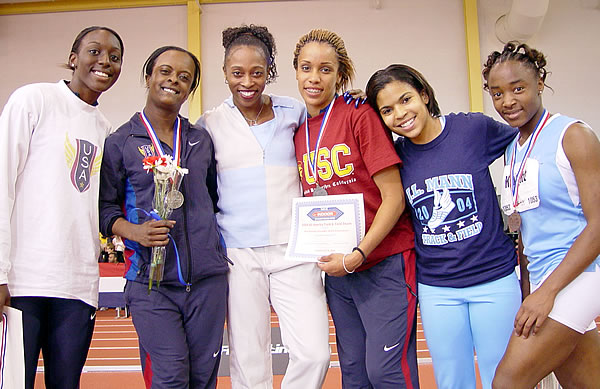 Gail Devers presents awards to the top three.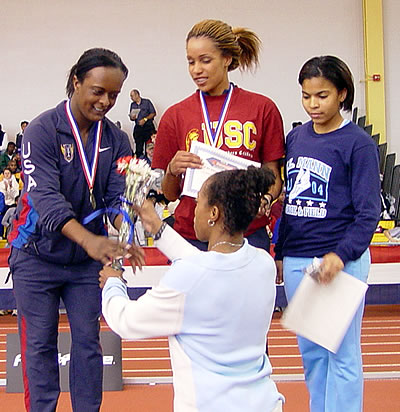 Friendly competitors: Carol Rodriguez and Ashley R. Owens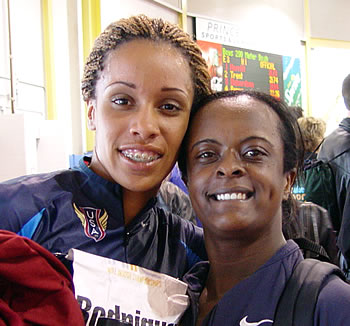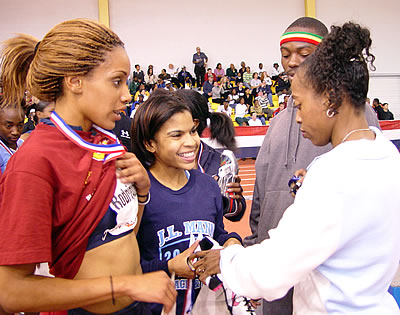 200
200 Winners (from left) 6th Keegan Herring, 4th Willie Perry NC, 2nd Morgan Grent MI, 1st Lashawn Merritt VA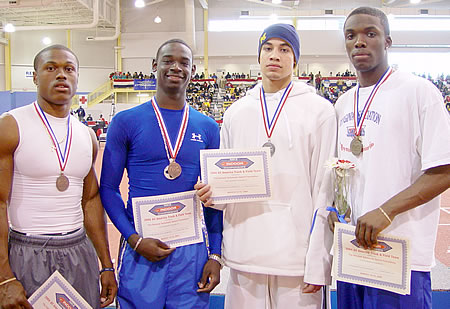 200 Winners: (from left) 5th Tenisha Griggs MI, 1st Carol Rodriguez CA, 2nd Lauren Austin FL 4th Jessica Onyepunuka AZ, 6th Ebony Collins CA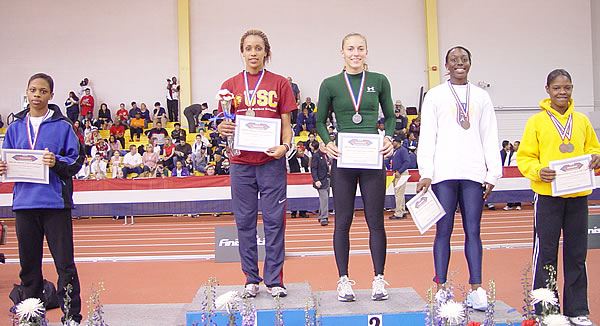 California Mates: Ebony Collins and Rodriguez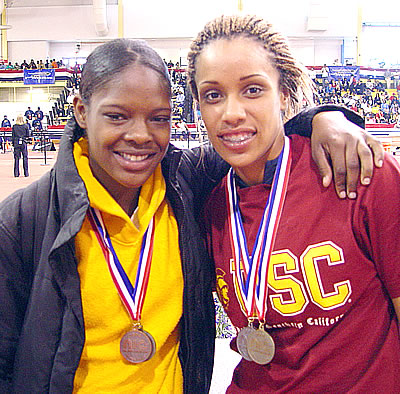 400
400 Winners: 1st Lashawn Merritt VA 47.88, 2nd Ricardo Chambers 48.82, 3rd Zach Logan OH 48.89, 4th Justin Oliver GA 48.89, 5th Randy Lee DC 49.52, 6th Austin Whittington DE 49.87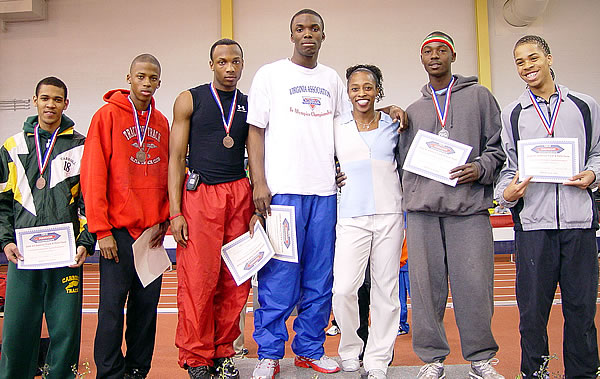 Lashawn Merritt VA, Gail Devers, Coach Roscoe Coles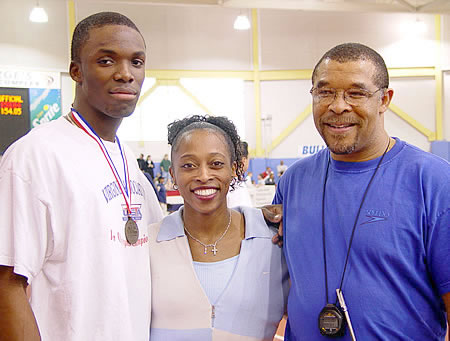 Lashawn Merritt with his Mom, Brenda and Sister, Antionesha.
Mom was so proud she wore a shirt "Lashawn Merritt's Mother."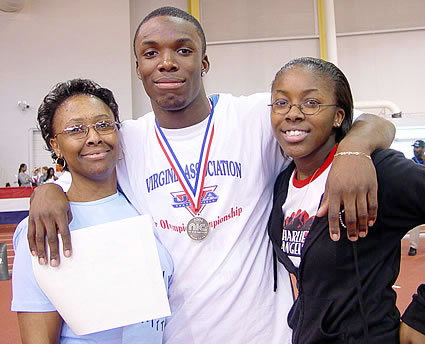 400 Winners: (from left) 3rd Bianca Knight MS, 1st Ebony Collins, Gail Devers,
4th Takecia Jameson MD, 6th Portia Baker NC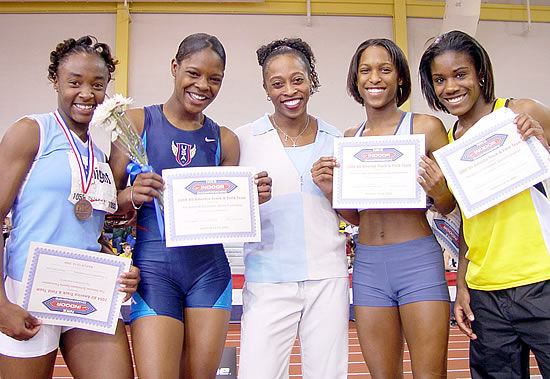 Hangin Out and Resting Up: (from left) Keegan Herring (200), Jessica Onyepunuka (200) Tenisha Griggs (hurdles), (top) Jason Richardson (hurdles-200), Jessica Ohanaja (hurdles), Jeremy Jackson (hurdles)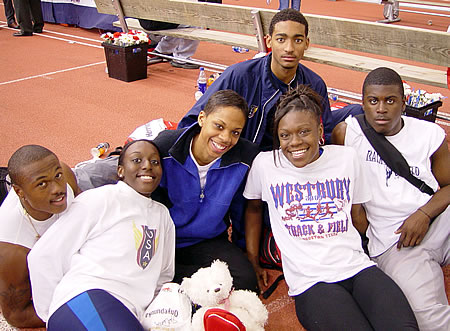 Hurdles
Hurdles Winners: (from left) 4th Tiffani Westfield MD, 2nd Jessica Ohanaja,
1st Shantia Moss FL, 3rd Tenisha Griggs MI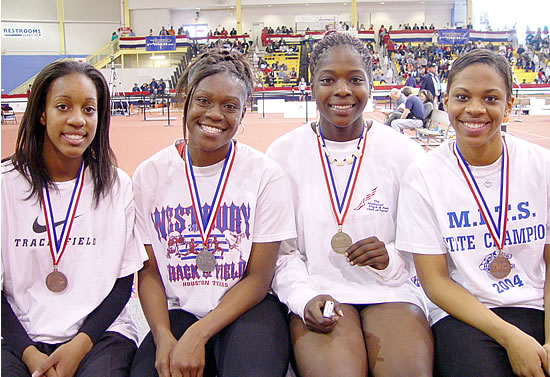 DONNA ON THE SIDE AT NIC - DAY 2
Part 1 - sprints and hurdles
Part 2 - distance
Part 3 - relays
Part 4 - jumps
Part 5 - throws
Part 6 - celebrities