DONNA ON THE SIDE AT VIRGINIA TECH
Part 1 - Warming Up
Part 2 - Sprints and Potpourri
Part 3 - Distance
Part 4 - Relays
Part 5 - Jumps
Part 6 - Profiles: Steve Huntzinger and Tiandra Ponteen

The Virginia Tech High School Invitational is an annual event held on the grounds of Virginia Tech in the Rector Fieldhouse. Decorating the walls of the fieldhouse are pictures of the "gobbler" and the popular cheer which has become identified with Virginia Tech, the "Hokies." So what is a Hokie? According to the Virginia Tech web site, the term Hokie has nothing to do with a turkey. Rather, the term was made up by Virginia Tech student in 1899 as a spirit yell he wrote for a competition. The term Hokie actually goes back to the early 1800's when it was used to express feeling, approval, excitement, surprise. So let's get on with the meet and hokie.

Parents and fans make up the backbone of the meet. Who could enjoy track without the smiles, cheers whooping and yelling?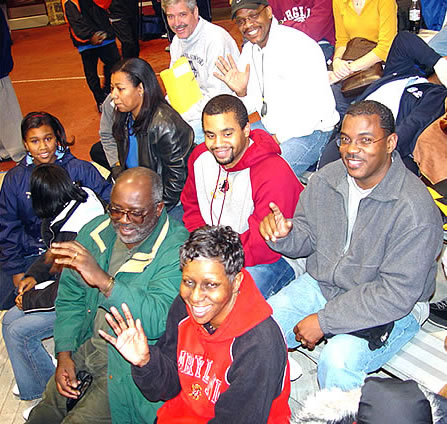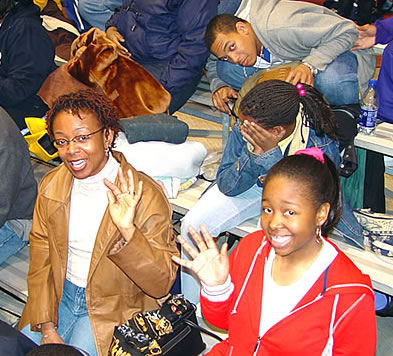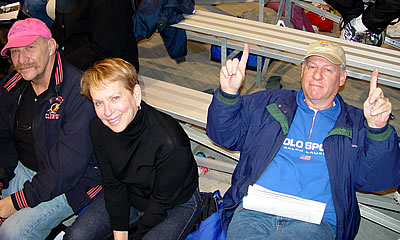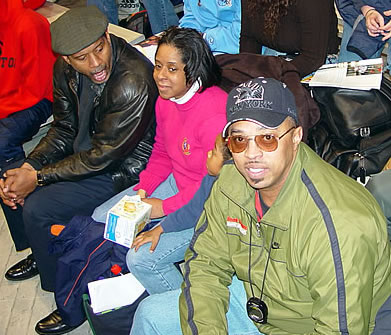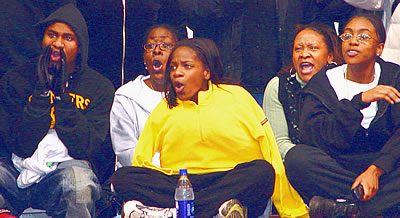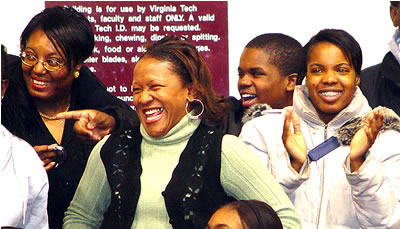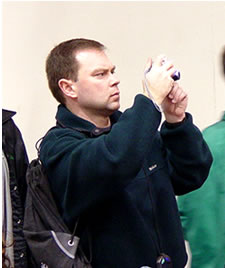 You find the best people at track meets. Here are three track parents from Highland Springs High School in the Richmond, Virginia area that attend every meet. They come with the biggest of smiles and hugs bringing their own chairs so as to have the best seats in the place. (from left) Cathy Wilson, Nancy Brown and Judith Liddelow.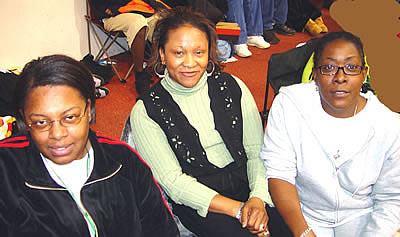 Warming Up!
Workerbees
Howard Nippert, Meet Director. As part of his duties for grounds and lawn care at Virginia Tech, Howard is responsible for activities at the field house, including track meets.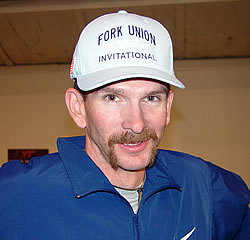 DONNA ON THE SIDE AT VIRGINIA TECH
Part 1 - Warming Up
Part 2 - Sprints and Potpourri
Part 3 - Distance
Part 4 - Relays
Part 5 - Jumps
Part 6 - Profiles: Steve Huntzinger and Tiandra Ponteen