the fans, athletes, family, and coaches on the sidelines
by Donna Dye
Part 1 - Introduction, potpourri, worker bees
Part 2 - Relays
Part 3 - Jumps
Part 1
In the spirit of the holiday season 150 schools came to celebrate relays in track and field at the Armory.
| | |
| --- | --- |
| | Jumpers getting their instructions. |
| A little encouragement from the sidelines! | |
| Coaching from the rail! | |
| | Move It.....Move It. |

Potpourri

Warwick NY-4x800
(from left) Brendon Hayes, (brother) Pay Hayes, Nick Connolly and Jake Larue

Jake Larue's family were in the stands cheering.
(from left) Jake's younger brother, Matthew who is 13 and in the 7th grade, Mom, Susan and Dad, Mark.
Teaneck NJ: (from left) Michelle Smith, Tashi Haywood, Ashley Steward, Omosola Osunfisan.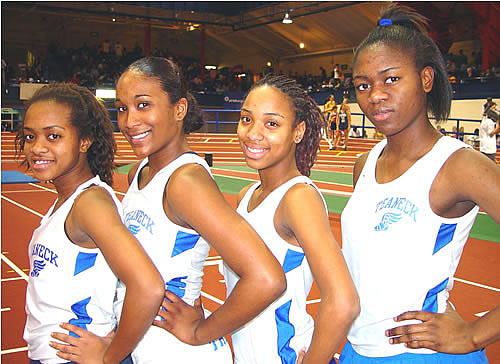 Part of the Shendendehowa NY Bunch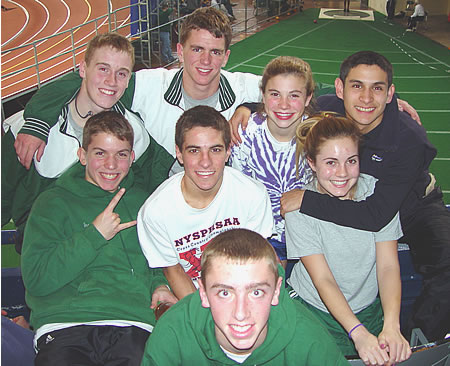 Hunterdon-NJ: (from left) Jonathan Fox, Chris Pannone, Chris Matha, (front left) Brian Fraser and Casey Nelson. The guys were 2nd in the DMR.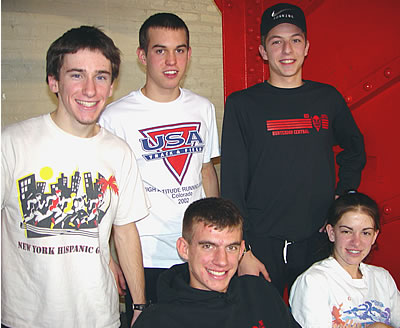 Boys and Girls NY 4x400 Team: (from right) Akilah Johnson, Natana Jules, Samira Sanders, Nicole Cherry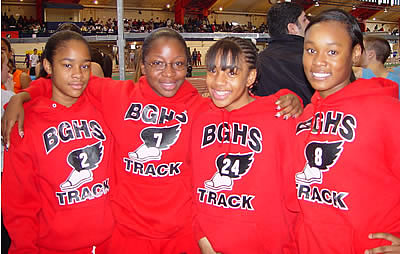 New Providence NJ 4x200 team: (from right) Molly Graepel, Liz Nasucci, Allison Connolly, Maria Kandybin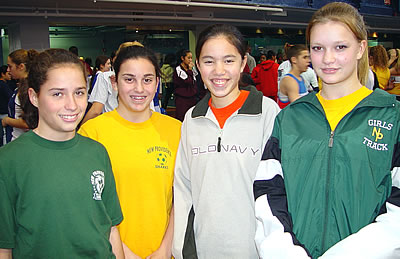 Coach Eddie Greene with his East Orange NJ Essex Catholic team. They placed 1st in the Freshman 4x200 and Sophomore 4x400.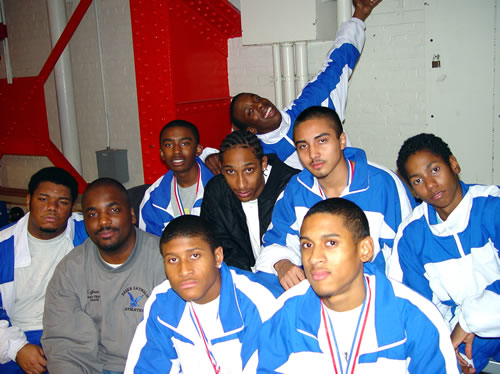 Ward Melville-NY: (from left)Kaitlin Reilly, Briget Reilly, Brina Shewan (Front)Kaela Mahon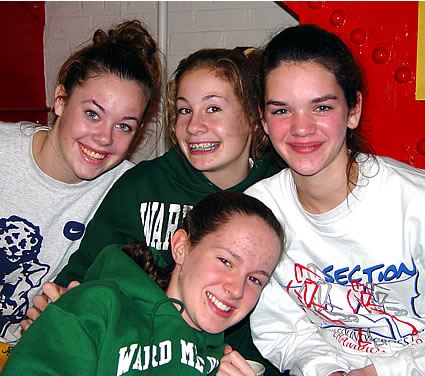 McNair from Jersey City NJ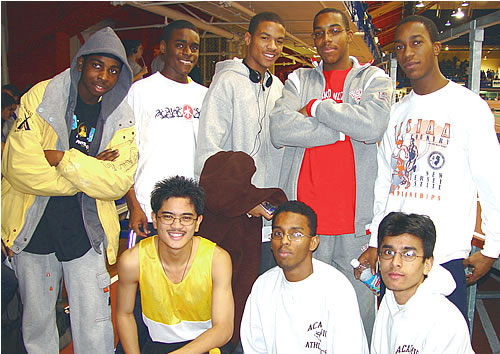 Smiles for the Camera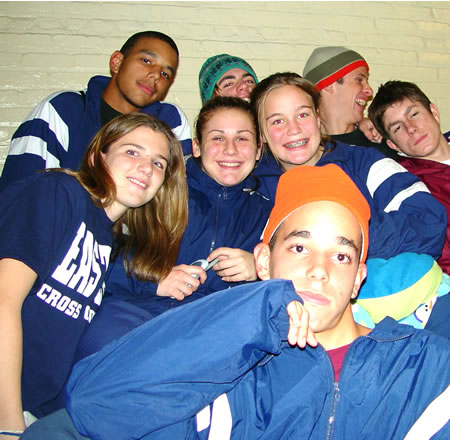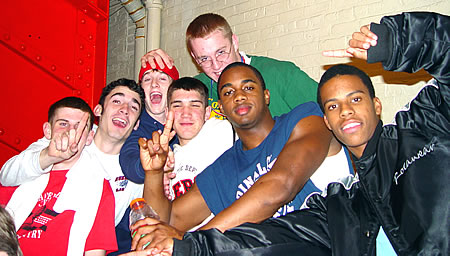 Workerbees
Three of the Armory's finest workerbees: (from left) Val Benitez, Hector Justinico and Jose Benitez. Once participants now workerbees. Val is in college at St Francis and Jose is at Fordham University.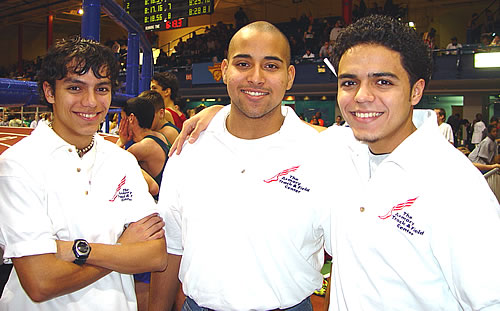 Part 1 - Introduction, potpourri, worker bees
Part 2 - Relays
Part 3 - Jumps