FULL RESULTS CAN BE FOUND HERE
The 31st Bob Firman Invitational was a showcase for some of the best cross country runners and teams in the Intermountain West. Over 70 high school teams and 1600 plus runners competed in nearly perfect running weather. In the past the temperatures have soared into the 90's while this year the temps were in the 50's with a light drizzle part of the day.

The Elite Girls team race featured SW#1/US#3 Fremont of Plain City, Utah #6 SW Mtn View of Orem, Utah and #10 SW Orem, along with Boise and Bishop Kelly the local power teams.
Fremont proved they well deserved their ranking as they averaged 19:18 over the deceivingly tough 5K course. Lead by Katie Chugg the Fremont girls dominated the day and then left as quickly as they ran to get back home for their Homecoming Dance! Fremont scored 56 points followed by Orem with 106 then Boise with 120.

The individual race went to local Dana Morgan from Boise. She has split her time between Soccer and running the past two years deciding last spring to devote more time to running and it's obvious that's it paid off. She followed Chugg and Krystal Harper of Orem for much of the race. At about 2 miles Harper and Morgan pulled away from Chugg as they made thier way across the beach area of the course for the second time. Morgan made a decisive move as they went up the hill that is the central landmark of the park, for the second time . At the crest of the hill Morgan had about 10 meters and at the bottom of the hill 150 meters later her lead had stretched to 30 meters. At the finish she had pulled away to break Kimber Mattox of Bend, Oregon's course record by 2 seconds In 18:27. Harper followed in second, 18:39 12 seconds back then Chugg in 18:53 and then Morgan's teammate Soph Anne Lovelace in 4th 18:59, and Fremont's CassieRicks in 19:00 for 5th.


The Elite Boys race also featured three ranked teams. SW#2/US#7 Mtn View, SW#4/US#17 Rock Springs, Wyoming and NW#6 Boise along with 12 other teams. Mtn View boys won the race with 52 points Rock Springs 2nd with 76 and Boise was again 3rd with 103. The Mtn View boys did an excellent job of moving together as a team over the final 1K until that time it looked as though Rock Springs might pull an upset. Their top 4 runners were all within 10 places of each other. Boise's runners were packed together only 24 seconds apart but were to far back to make a difference.

The individual race for top honors went to Mtn View's Adam McDonald in 15:40. 6 seconds under the course record set by Matt Knoff in 2002. McDonald surged to an early lead and was never really challenged until late in the race as Taylor Farnsworth of Highland in Pocatello, Idaho made up lots of real estate but fell 8 seconds short in 15:48. Local Borah, Boise teammates Sawyer Bosch and Sean Huey finished 3rd and 4th in 15:53 and 16:06.

The day was a great success for meet organizers Tim Severa of Borah, Dave Mills of Boise and sponsors Richie Harris and Gregg Mizuta of Bandanna Running as the participants all said they'd be back again next year.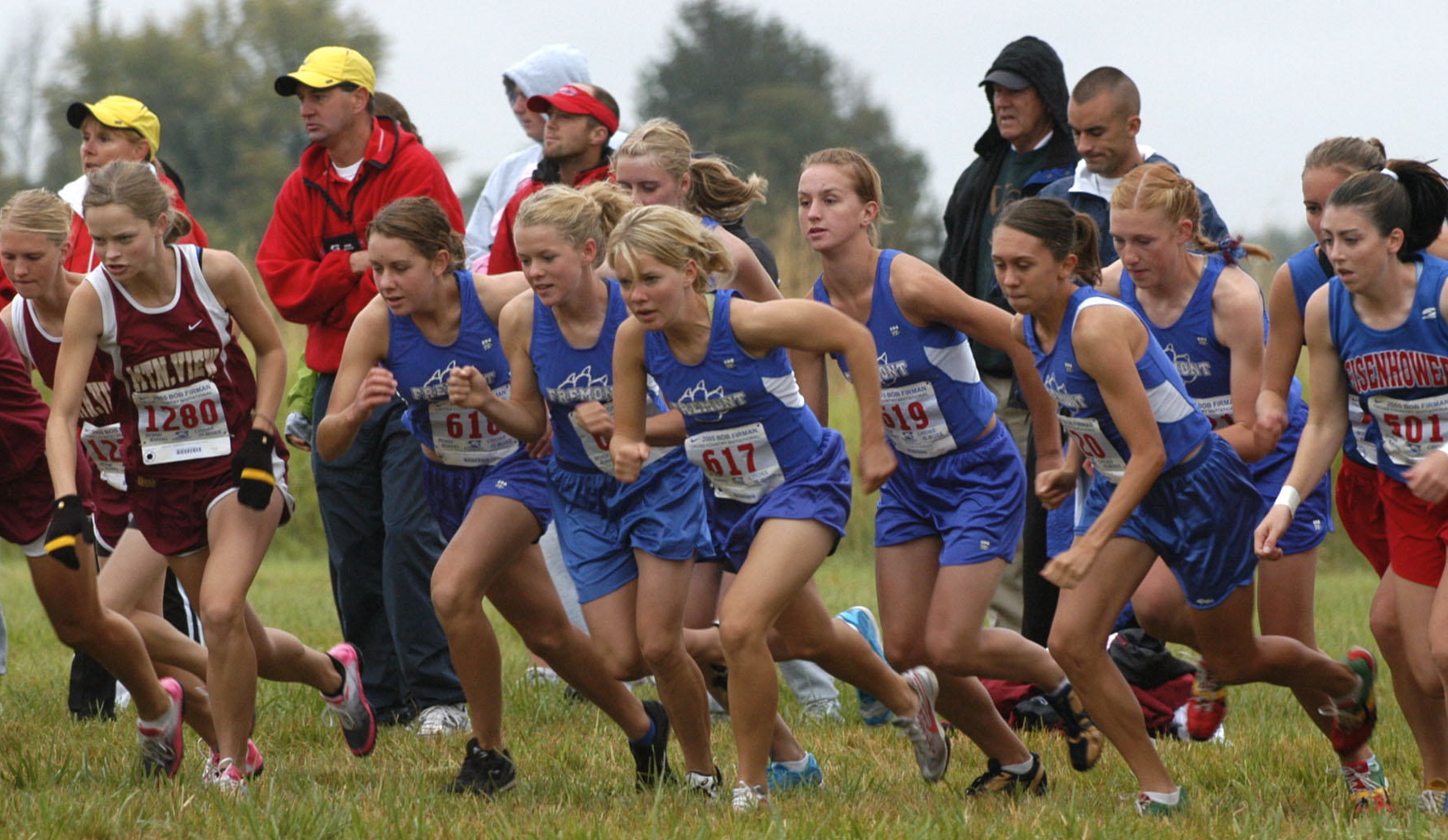 Girls Varsity Start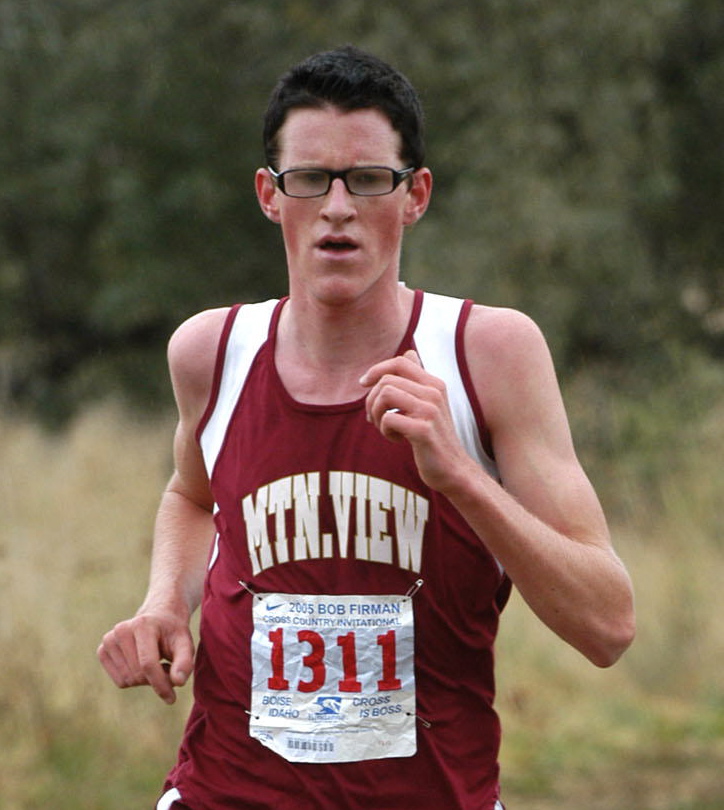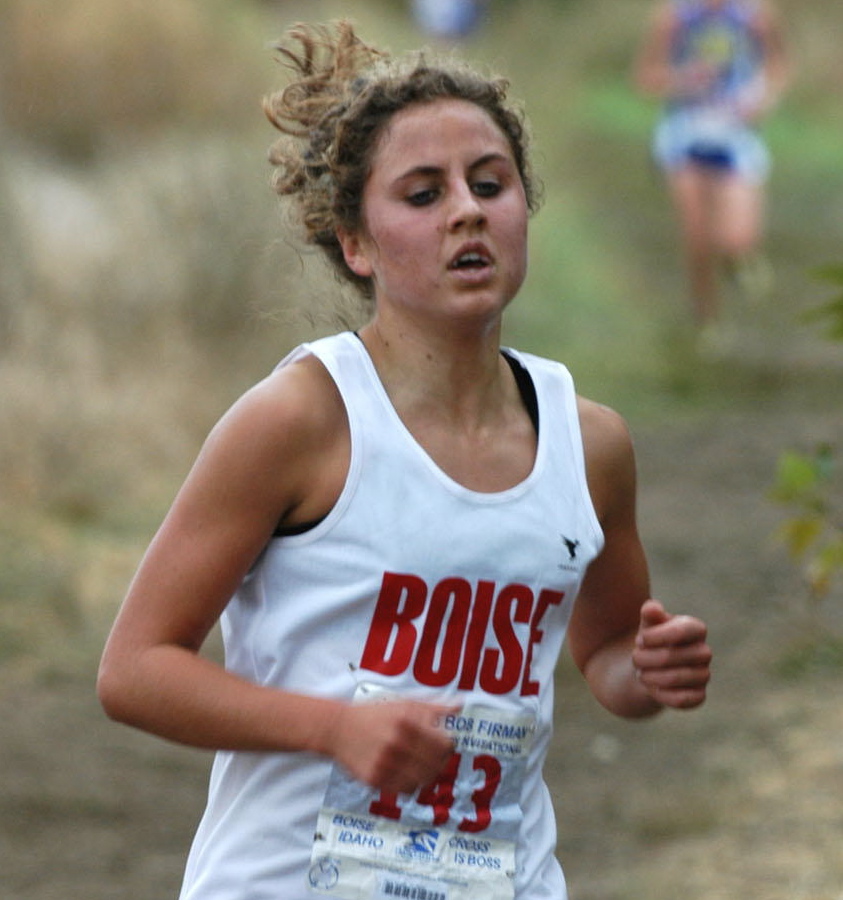 Boys Varsity Champion - Adam McDonald, and Girls Varsity Champion - Dana Morgan