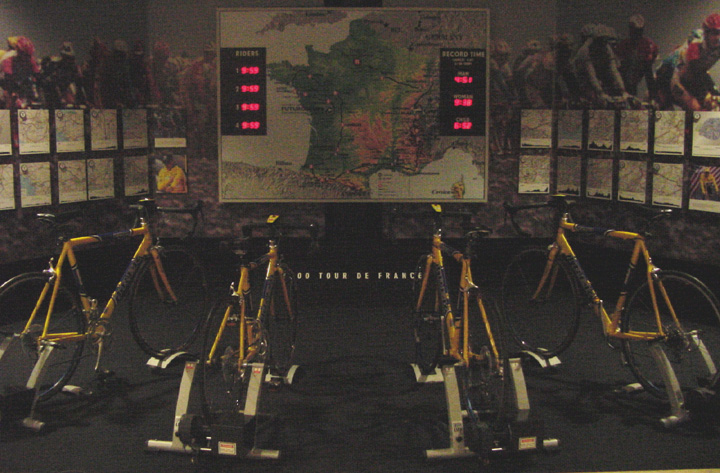 One of the perks of the job while working at Nike's World Headquarters in Beaverton, Oregon, is the optionof working out daily in the "Tour De France" simulator. Four bikes are floor mounted in this room, where employees form a "team pack"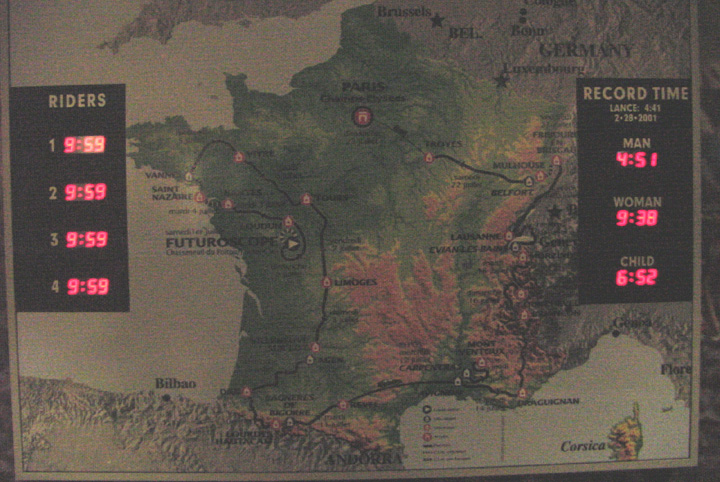 The wall map facing the bikers is of France, including a schematic of all stages of the famed Tour De France bike race.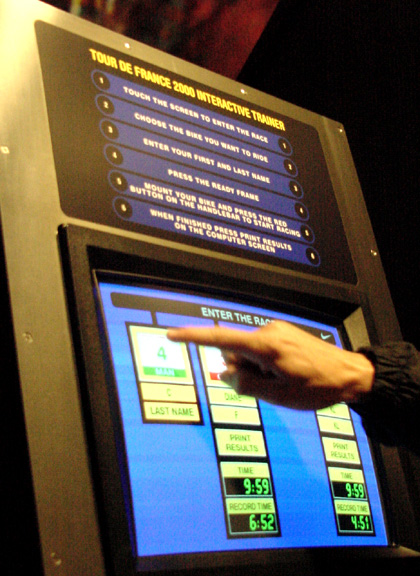 Cyclists choose which stage of the Tour De France whey wish to race,
and the computer automatically sets the tension on each of the bikes,
resembling the amount of difficulty found on that tour's stage.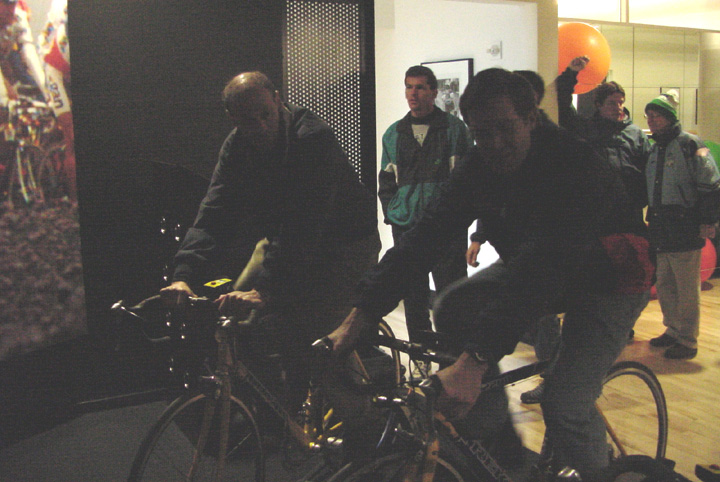 That's "The Harrier Magazine" editor Marc Bloom on the left (he does the national rankings and is an accomplished writer whose work appears in Runner's World and The New York Times) and NCAA Division II Meet Coordinator Patrick Joyce on the right.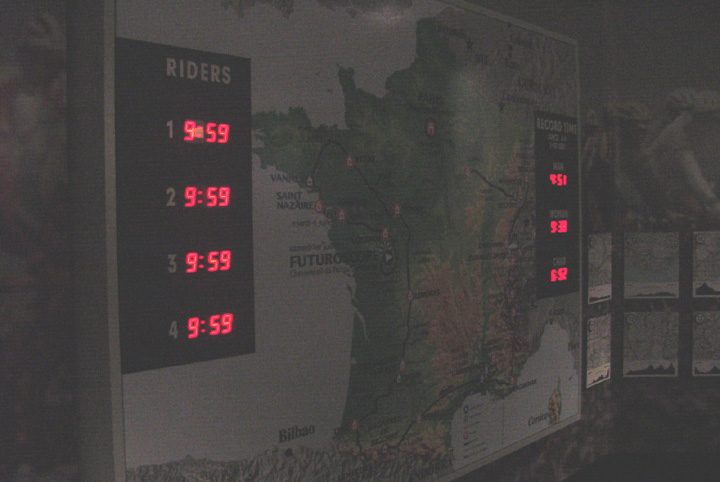 Four employees can program the Tour challenge so that all cyclists compete against each other. Now... don't you wish you could pass your lunch break in this way if you wanted to?