South states - MS, TX, OK, AR, LA


Seeds
Schedule
Course
Local Information
Contact Us
Send News

























Results

Boys:

Woodland TC TX, Carroll XC TX


Girls:

Carroll XC TX, Keller RC TX





NTN Webcast -

Regional highlights online on Nov. 15, Nov. 22 and 29, followed by live webcast Dec. 1 of NTN finals in Portland.
Dan Lincoln will be here!
Nike elite runner Dan Lincoln will be on hand for the South regional championships and will act as South region team captain at the NTN finals in Portland OR Dec. 1.
Dan Lincoln


HS: Arkansas School for Math & Science, Fayetteville AR
HS PR: 4:17.14 1600, 9:35.40 3200
After an amazing collegiate career at Arkansas, winning 3 NCAA steeplechase championships and earning 12 All-America honors, Dan has become the fastest US steeplechaser of all time. Dan set the American Record in the steeplechase in 2006 running 8:08.62. He is a three-time US steeple champion, and represented the US at the Olympics in 2004 and World Championships in 2005.




News Log


Schedule



8:00 AM B

oys Sub-Varsity race


8:30 AM Boys Championship race (NTN Qualifier)
9:00 AM Girls

Championship race

(NTN Qualifier)


9:30 AM

Awards






Course



Directions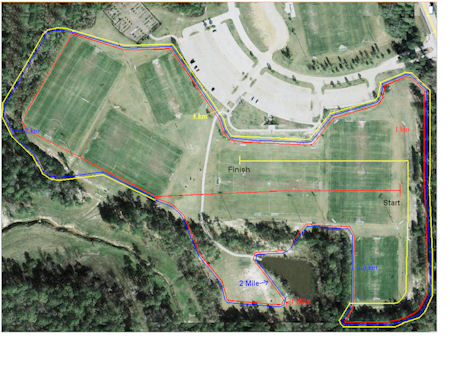 Local Information



Link to Hotel Information





2007 NTN home page