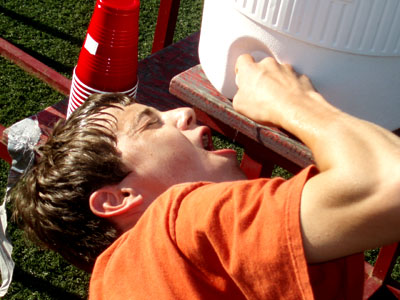 Portland, Oregon-- Kenny Klotz, fresh off a victory in the Pan-Am Juniors 10,000 meter race, leads a tight pack of runners along a narrow, winding dirt trail. Hot on his heels are the 2nd and 3rd place finishers from last fall's Oregon 6A cross country championships, Samot Turina of Central Catholic (Klotz's alma mater) and Bryce Burgess of Franklin High. Also in the mix is recent Washington 3A 1600 runner-up Shane Geiger of Camas and Turina's teammate Joel Turkheimer. The pace quickens, but none of the athletes—some of the best young talent from northern Oregon and southern Washington—gives an inch. This could easily be the front pack in a Junior-level cross country meet, the tense give-and-take of a rolling, wooded 5k race.

But it's not.

It's a mid-summer tempo run in the forests of Portland, Oregon.

Twice a week, all summer, Central Catholic boys' head coach Dave Frank has been opening his team's gatherings for anyone in the area who'd like to join them. Casting aside age restrictions, fitness limitations, gender distinctions and in-season rivalries, Frank and his Central Catholic Rams have embraced the idea that training with the best brings out the best, regardless of school allegiance. Runners from Franklin HS OR, Southridge HS OR, Camas HS WA and others have tended to agree, turning out in droves for a series of evening runs that include a mix of longer tempo efforts, distance, hills and light intervals.



Coach learned the benefits years ago



Frank has long been an advocate of potential competitors training together, having seen the benefits of such groups firsthand. After college he lived in a Bay Area house dubbed the Training Manor by a collection of occupants which included Olympians Jeff Atkinson and Matt Giusto, as well as top US 800 meter-talent Ray Brown. "And we got really good," Frank says, managing to sound both modest and emphatic at the same time. "When you get people together who have a common goal, people get better."

Years later, the performances Frank is trying to improve are those of his defending 6A state champion Rams, and he believes they have as much to gain from training with the likes of Burgess, Geiger and their respective teammates as the visitors have to gain from dropping in on Central Catholic practices.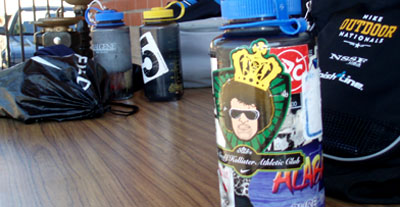 "When I say I'm going to do this," Frank clarifies, "I think people assume it's only out of the goodness of my heart or something, that we only want to help others. You know, I like to see other kids run fast too, but our kids get better from this. The more kids you have of the same approximate ability, the better they'll all get. As good as our team has been, there's always going to be gaps. Not everybody can keep up with a Kenny Klotz. You bring a couple kids from another school who are a little bit better, well now [the runners in the gaps] have somebody to run with."

It's a philosophy Geiger's coach at Camas, Sherrie Crang-Geiger (who also happens to be his mom) whole-heartedly endorses. "My varsity kids can actually mix it up with some of Dave's top guys," she says, but it goes beyond that. "I want them to be around people who know what it means to be successful at State—who have that mentality—and Dave's kids do."



Tempo loops through the Forest



On this particular evening, the gathering spot is the Portland Rose Gardens near the Oregon Zoo. A trail adjacent to the parking lot twists up into Forest Park, a massive stretch of wooded trails sprawling along the western hills of the city. After waiting to make sure all of his expected runners have arrived, and offering a quick welcome to a trio of first-timers from Southridge High, Frank leads a rag-tag group of forty on a short warm-up into the woods. When he reaches a Y-shaped clearing in the trail, Frank pauses to re-gather the crowd and extend a few last-minute instructions while everyone stretches.

The run will be a double loop, taken at a steady tempo the first time around, and then filled with surges on the second lap. Thirty minutes for loop number one, something significantly faster for loop two. Just up the right branch of the trail-split, the path narrows to single-file width, so the runners begin sorting themselves as Frank draws his comments to a close. If they have a pre-established pecking order, it's a silent one, but the serious speed is clearly shifting forward. Geiger, who's been crossing the interstate bridge from nearby Camas to join Central Catholic's workouts since the winter of his sophomore year, is among them. After a successful junior cross country season that found him 7th at the Washington 3A state meet, Geiger wrapped up his spring campaign with a runner-up 4:13.74 finish to Nathan Hale's Abdi Hassan in the 3A 1600 final.

"It really boosts your confidence," Geiger says of the summer runs. "You're not so much thinking that these guys will push you, as you're thinking, 'I can't let myself fall back in such an elite group like this.' It's kind of like a proving ground. Nobody's really racing, but if you can hang up there, it's like, 'I belong here.'" Does it ever get competitive, having cross-border rivals in the same training group? "Nobody admits it," he allows, "but you can still feel it if somebody comes up on your shoulder...that's natural."

Burgess, the Oregon 6A 3000 meter champion from Franklin, agrees. "When we're on the track it sometimes gets a little competitive. You feel a little tension, but it's still a good interactive way of training and meeting people. It's good to know your competitors and be more friendly with them."

If the runs ever do turn heated, it's Coach Frank's job to dial things back and remind everyone why they're out there. "If it gets too competitive, Dave tends to put the kibosh on it," Crang-Geiger says of her fellow coach. "He's very good about pulling the reigns in on them, which is nice because it keeps them injury-free and a little bit on the fresh side."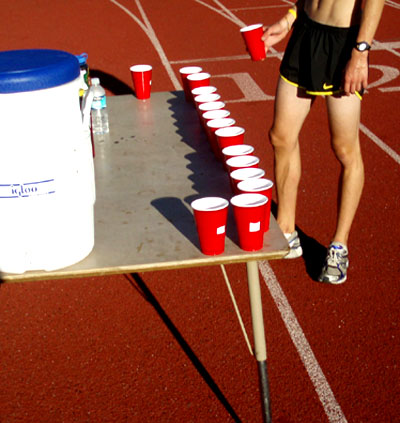 Frank is able to keep tabs on the effort because he's out there running too. "There were some guys running pretty hard tonight," he says of the looped tempo run, "but there were a lot of kids up there. It wasn't like there were tons of kids getting dropped. And the thing is, if you got dropped, it's no big deal. You're running with Kenny Klotz, Bryce Burgess, Samot Turina, Shane Geiger...a whole bunch of good guys. And what you figure out is that there's nothing special about them. For a lot of kids, getting together with other guys, that's what they figure out—that they're all just normal guys."

Three of the runners figuring that out were the newcomers from Southridge, a team which lacks the distance-running pedigree of podium regulars like Central Catholic.

"It was really hard," junior Kurtis Semph says, "but I hung I there. It's more than we usually do in the summer."

Asked how much they typically run in the summer, Semph's teammate Kyle Schenone shakes his head. "Our team usually falls apart in the summer. But we've got a new coach [Michael Christiansen] this year, and he recommended we come over here. This is our first night."



The Summer of Malmo and Johnson



While Frank's predecessor at Central Catholic, Alberto Salazar, routinely assembled some of Portland's best to train alongside his protégé Galen Rupp, it's the wide open nature of the current sessions that sets Frank's version apart. He posted the schedule on Portland runners' forums, invited collegians home for the summer to join him, and made sure local coaches felt welcome to bring their teams. He also drew inspiration from two distinct sources: a widely-circulated internet document called The Summer of Malmo, drafted by former US steeplechase record-holder George Malley ("malmo" is his screen-name on internet forums), and a speech given at the 2001 WA-OR Borderclash race by Jeff Johnson, Nike's first paid employee and the man credited with coming up with the company's moniker.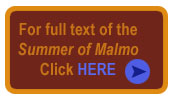 The Summer of Malmo is Malley's list of suggestions for runners seeking to improve themselves through summer training. It is, he writes, "a foolproof, no-nonsense, 100 percent guaranteed program that will help runners of all abilities to improve their fitness over the summer WITHOUT the attendant physical or mental fatigue. Summer of malmo revolves around a relaxed commitment from a group to meet just twice a week for an organized workout." To get started, he proposes, "call all of your running friends, crew, homeys, goodbuddies, gangmates, posse, stable, team or pals and commit to meet twice a week for a workout. Get together with runners from other teams in your town or city. Make it a social event. Meet for pizza or a BBQ afterwards. Start now."

It's the combined emphasis on commitment, socializing and including competitors that attracts Frank to Malley's plan. The Malmo proposal also dovetails nicely with a certain race-eve speech delivered by Jeff Johnson at Borderclash six years ago. Johnson's message about competition being a conspiracy of striving together for excellence has stayed with Dave Frank ever since that night.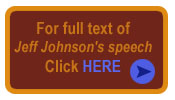 "The idea is that as competitors we are with each other," Frank says, "not against each other. We get better because we compete with each other...Our guys have really bought into it. We're way more alike than we are different. There's so many good things that go on with running, and I want our kids to see that."

Coach Crang-Geiger wants the athletes she mentors at Camas to see it as well. "There's a social aspect that's fun for the kids. They're all focused kids, so it's good for them to get together with kids who are equally focused on success, but it's also a nice social outlet too."

Her son, Shane, echoes the advantages of the social connections. "I've gotten to know a lot of these guys," he says, indicating the Central Catholic runners. "A few of them have gone to dances at my school with friends of mine. It's a great group to train with. We'll be out there talking and forget we're running, just forget about the pain."

"It's really nice to see other guys out here," Central Catholic's Joel Turkheimer agrees. "If it's always the same guys from your own team all the time it can get kind of old. On the track and in tempo workouts it's great to have people from different schools to lead. It makes everyone better."



Everyone ascends



On the initial Tuesday night loop through the woods, it's Turkheimer who jogs to the fore of the phalanx jostling for position in the humid forest. Behind him stretch perhaps thirty lean, shirtless runners. Their bodies are tan or pale, lanky or compact, muscled or thin. There's no way to discern team or allegiance. There is only the clear sense that all of them have bought into one simple, yet profound, idea: a rising tide lifts all ships.

As Turkheimer departs the trail clearing for a curving incline that disappears into the woods, his coach hollers after him from somewhere in the pack.

"Hey, Joel!" Frank shouts, "You know where you're going?"

"Yeah!" Turkheimer yells back without turning, "We're going up."