NIAA Nevada State Championships

Rancho San Rafael Regional Park, Reno NV

Saturday, November 7, 2009

Results
From nevadatrack.org - Boys Results - Girls Results - Race Photos
Race Distance: 5K



Carson, Lowry sweep; Kelsey Smith 18:59, Wade Meddles 16:06 are fastest of day



Kelsey Smith wins 4A girls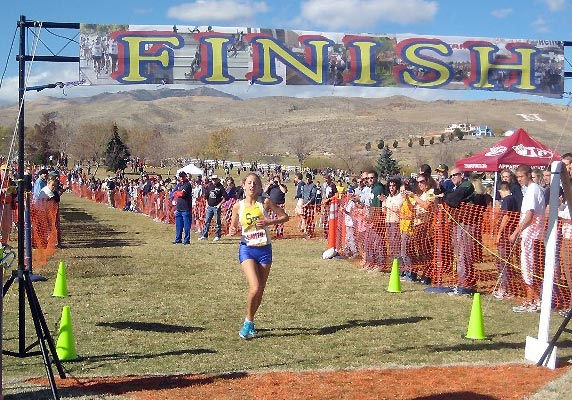 photo by John Dixon
Team Champs:
Class 4A-

Boys: Carson 49. Girls:

Carson

58.

Class 3A-

Boys: Lowry 24. Girls:

Lowry

50 (Truckee 54, Boulder City 55).

Class 2A-

Boys: Sierra Lutheran 32. Girls:

Incline

39.
Class 4A Highlights
Carson sweeps team titles. South Tahoe sr

Kelsey Smith

18:59 has fastest girls time of day by more than a minute.
Class 3A Highlights
Lowry sweeps team championships.
Class 2A Highlights
Sr Wade Meddles 16:06 leads Sierra Lutheran 32 to title.
Southwest Index