Simplot 2008
February 14-16, 2008 - Pocatello ID

by Donna Dye
Part 1 - getting there
Part 2 - winners
Part 3 - the wave
Part 4 - on the side
Part 5 - sprints
Part 6 - distance
Part 7 - relays
Part 8 - hurdles
Part 9 - jumps
Part 10 - throws
Part 11 - ceremonies
Getting There
This was the 30th Simplot Games. Through the years it's become a tradition with the J.R. Simplot Company and the city of Pocatello. It's a meet run almost entirely by volunteers who are dedicated to providing a positive experience for all participants. Their dedication results in a well organized and officiated meet that presents a friendly atmosphere for athletes, coaches and fans. Athletes come from all parts of the country to fulfill their competitive spirit.
For many, the road to Simplot goes through Salt Lake City, Utah.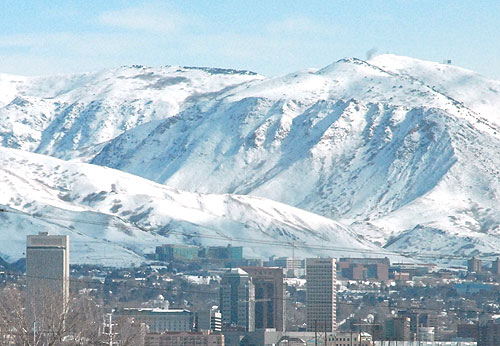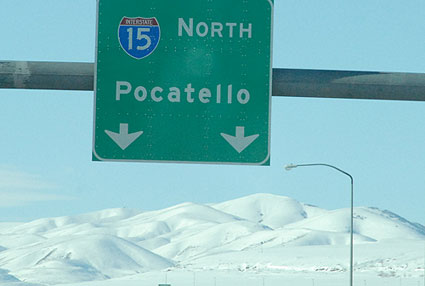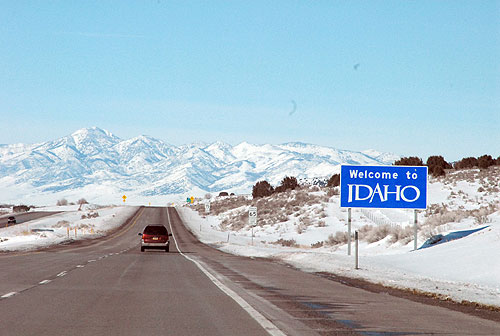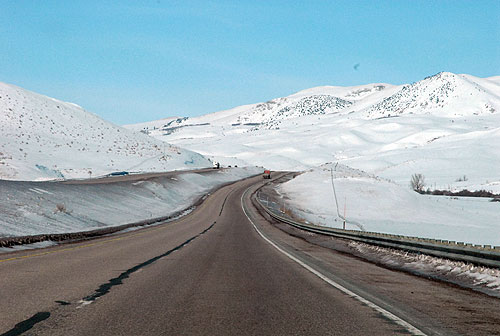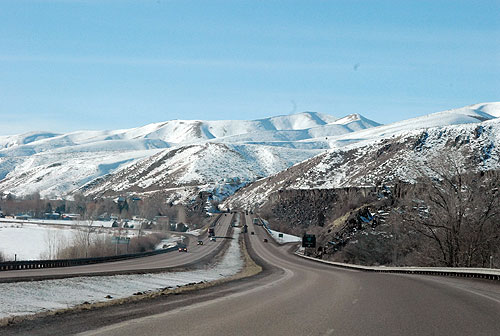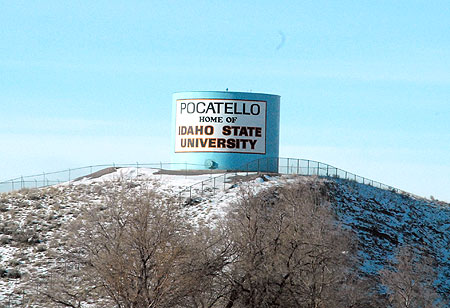 Pocatello--Simplot Games Host City

Pocatello is 150 miles north of Salt Lake City, Utah, 4,448 feet above sea level, nestled in the western foothills of the Rocky Mountains. Less
than 15 inches of precipitation falls in a year which gives a desert look to the terrain. The name Pocatello comes from an Indian chief of the
Shoshone tribe who granted the railroad a right-of-way through the Fort Hall Indian Reservation.
Through the years, Pocatello has transitioned from a stop on the 1860's gold rush to an agricultural community to the regional center for shopping, education, medical care, and cultural and social activities that it is today. One of the major businesses is the J.R. Simplot Company, the Simplot Games sponsor. Simplot is an agribusiness company that says it's one of the world's largest frozen-potato processors, turning out 3 billion pounds of French fries and other potato products. It also does agricultural fertilizers and a host of other farm products.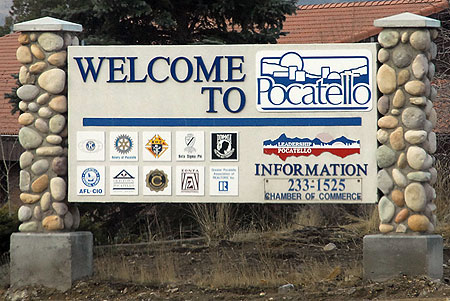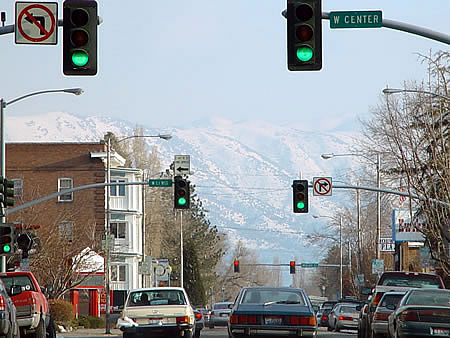 The story and history of the area is presented in the Bannock County Historical Museum. Here you'll learn about Pocatello's history with the indians and the influence of the railroad. You'll also see a restored stagecoach, various vehicles, machinery and rooms of various periods.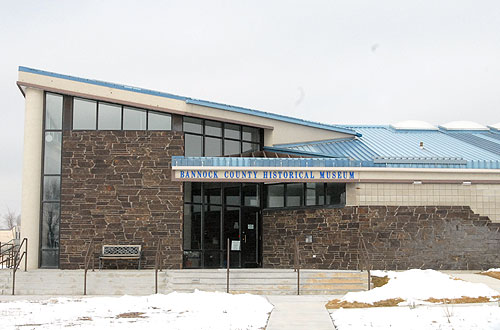 Fort Hall was an important part of Pocatello's history. There is a Fort Hall replica on the grounds of the Bannock Historical Museum. It recreates the fur-trading post that operated nearby during 1834-60 and was so much a part of the development of this area.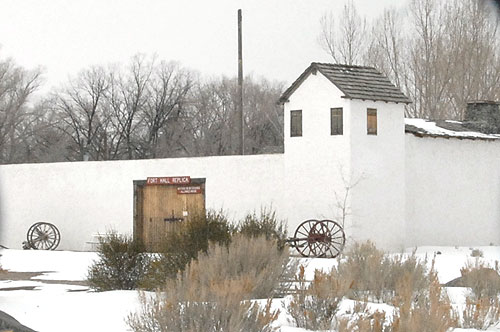 DONNA ON THE SIDE at SIMPLOT 2008
Part 1 - getting there
Part 2 - winners
Part 3 - the wave
Part 4 - on the side
Part 5 - sprints
Part 6 - distance
Part 7 - relays
Part 8 - hurdles
Part 9 - jumps
Part 10 - throws
Part 11 - ceremonies