Donna on the Side
at the 2007 Oregon v. Washington BorderClash

by Donna Dye
winners | nike athletes | campus | beginning | the wave | athletes | on the side |
The Border Clash is a cross country meet between the states of Oregon and Washington. The top 40 runners (based on the results from each state's state meet) are invited to participate. The meet is held on the Nike campus --- beautiful grounds, modern, sleek buildings and lovely landscape including a lake and Japanese garden. The Nike buildings are all named after accomplished athletes: Tiger Woods Center, Dan Fouts, Jerry Rice, Mia Hamm, Pete Sampras, Michael Jordan and many others. Plaques honoring great athletes line the outdoor corridors that link various buildings.
Modeled after a medieval battle, the meet comes with drum rolls, cannon blasts and lots of excitement. The teams start at opposite ends of a soccer field, run toward each other (as was the custom in medieval times) and then turn into the course. The prize: honor and a Nike statue. But unlike medieval times, this meet has a helicopter overhead sending real time coverage to plasma computer screens. Some fans huddle in tents on the field to watch the action, while others follow the action on the course.
This year there was rain, lots of it, which of course brought on some mushy grass and mud.
Go Green.....Go Blue......it's time to strut the colors: blue for Oregon and green for Washington.
And the team winner..... is Washington
1st Place Winners show off the prize!
Miles Unterreiner WA and Nicole Cochran WA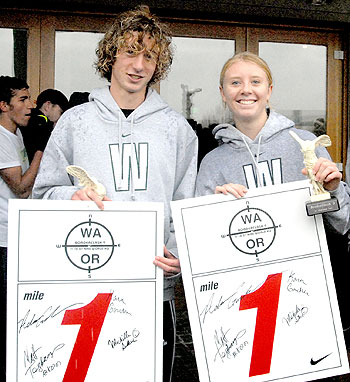 The Girls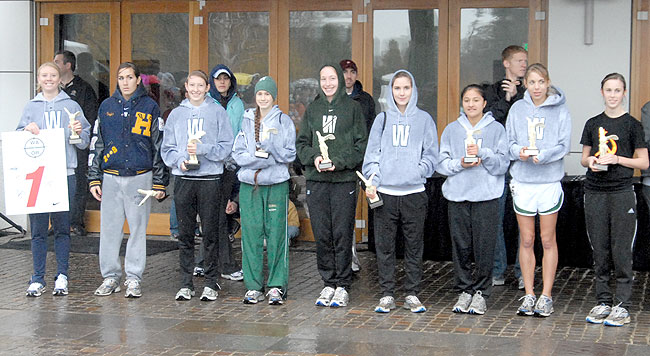 Bellarmine Prep WA on top: 1st Nicole Cochran (r) and 3rd Kayla Evans with their Coach Matt Ellis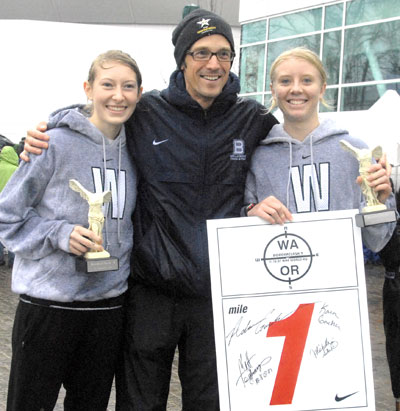 | | |
| --- | --- |
| Michelle Sikes presents the Nike award | |
| | Kara Goucher |
| | |
| Adam Goucher | Matt Tegenkamp with admiring fans |
| | |
And with band playing, dancers cheering and canon blasting.....the event begins.
....a little mud
.....a little dirt

.....some cute fans for Elliott (Elliott Janzer that is, who finished 3rd.)
The Prize
The Wave is a fun thing. On this dreary cloudy, rainy day, it says we're having fun!
Girls #1
1st Nicole Cochran WA with her family: (from left) granddad, Don Filand, Coach Matt Ellis, mom, Gwen, Nicole, dad, Darrien Filand and Coach Nancy Ellis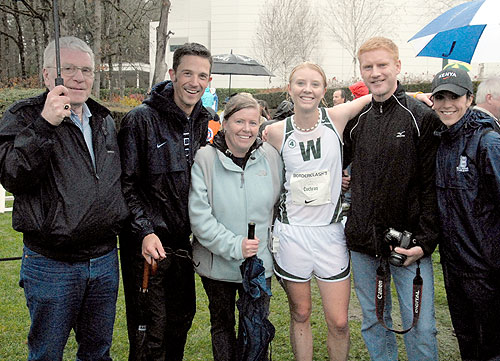 Boys #1
1st Miles Unterreiner WA with his parents, Alison and John and sister, Avery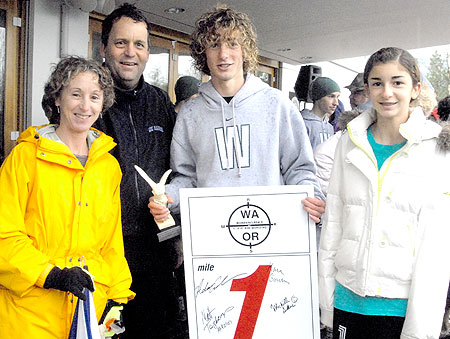 12th Shannon Porter and 25th Torin Shriver

Ellie Bonner WA with her parents John and Melissa
Elliott's fans were out on the course, at the finish or the awards.....

And the object of their cheers, Elliott Jantzer, 3rd overall, 1st for Oregon boys.

Shane Weldon WA

Washington has attitude
(from left) 39th Jon Phillips, 14th Shane Geiger, 10th Julian-Blake Cowan, 17th Justin Englund

Jon Phillips with his parents
From Washington, Jonothan Lafler (center) and friends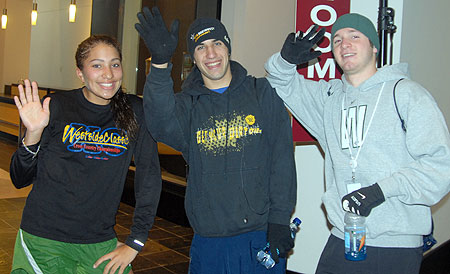 From Lakeview, Talissa (l) and Ashley Baldovino and from Phoenix, Jordi Hurd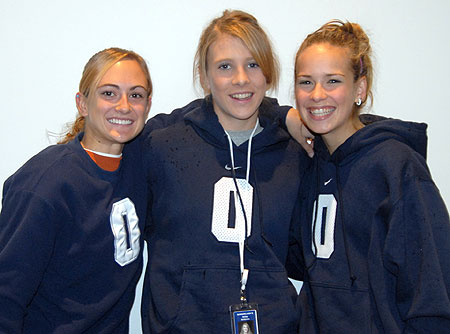 Fans, Fans, Fans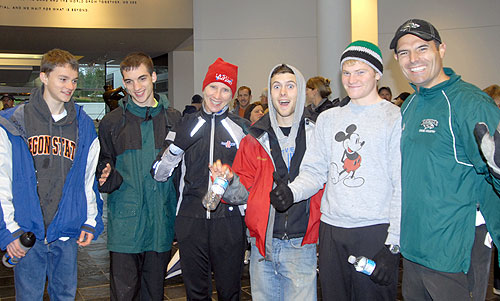 From Bellvue WA: (from left) Natty Plunkett and Jillian and Bentley Altizer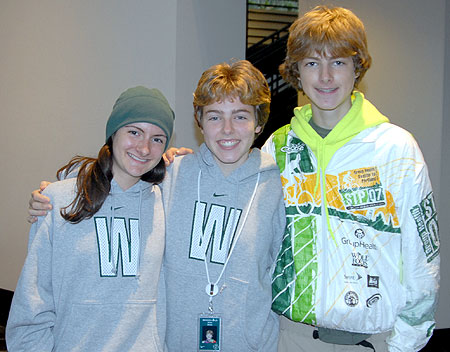 Jessica Bert, Janelle Everett, Sarah Javin, Megan Everett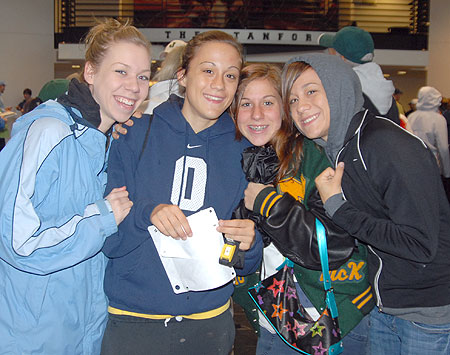 17th Payton Shutte(blue O shirt) with her family: parents Amy (green hat) dad, Todd (white hat), grand mom Pat Athey (orange jacket) Bailey Schutte (pink jacket), Dawn Schutte (white jacket) and great grand parents Joann and Johnny Wolf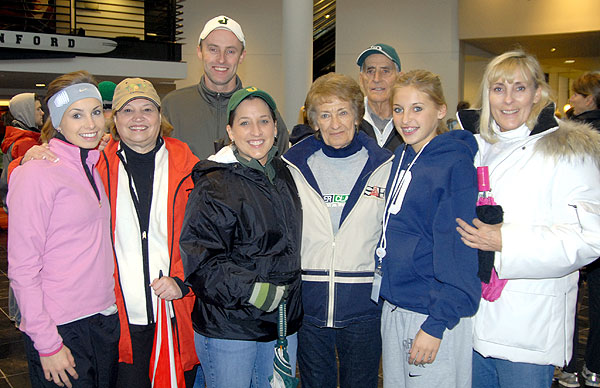 29th Michelle Dettmann with Julie Hilsenteger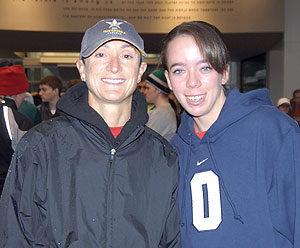 Bellermine WA delegation: 1st Nicole Cochran and 3rd Kayla Evans with Julie Freeburg (center) and coaches Matt and Nancy Ellis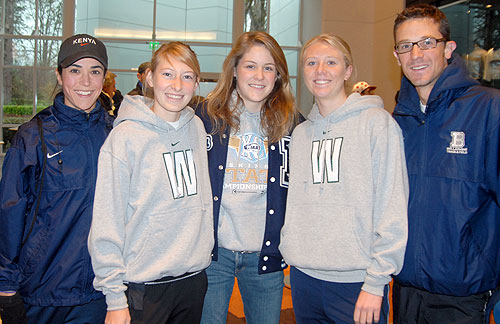 Silver Swibert (left) with Damien Cowan and brother, Neil Seibert (center)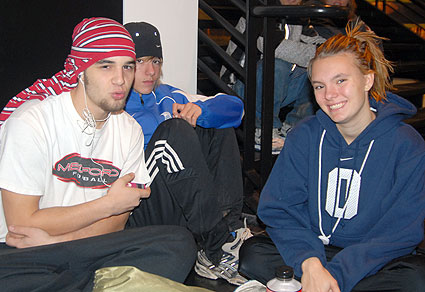 27th Haley Nemra WA with her parents Mary and Korap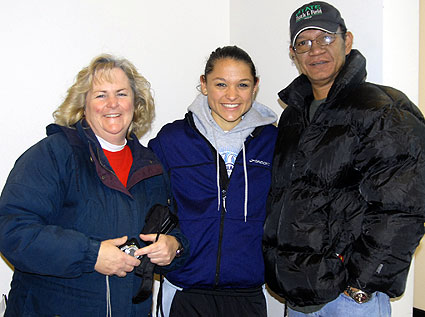 Sideline Attitude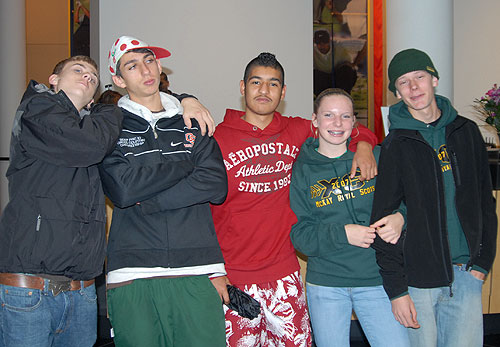 Dancers in a pose