Nike Team Nationals


Dec 2, 2006 at Portland OR


a DyeStat

featured meet
Prior Years
2005 - 2005 coverage
Changing of the guard in the mud.
Saratoga boys upset York, but Saratoga girls lose to Hilton NY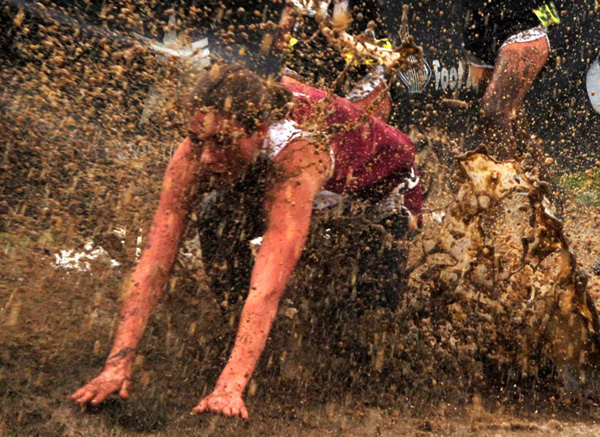 photo by Kirby Lee
Rich Gonzalez' report
NTN 2005: A Toga Party; Hilton's Honors Program
"I don't think anyone has ever had to run a race in conditions like that. We had girls picking mud out their teeth in the finish chute!" -- Girls' race-winner Betsy Bies of Yankton 3-D, commenting on the cold, drizzly and muddy conditions at Nike Team Nationals.
Saratoga boys crash defending champion Elmhurst's party.
Girls trophy leaves the Saratoga penthouse and checks in for a night at the Hilton.
| | |
| --- | --- |
| Steve Murdoch, Greg Kiley lead Toga. | Amanda Griggs, Carolyn Schulze lead Hilton |
Donna
on the Side


captures all the fun before and after the races
| | |
| --- | --- |
| Colorado girls | Gig Harbor WA |
| Joe Newton and friends | Parents |
| Don't mess with Texas | slogan of the meet |
| celebrity judge Lauren Fleshman gongs off a team in skits | We are the girls from Alaska. |
| | |
| Chapel Hill NC | |
| to the victor go the spoils. | |
| | |
2004 - 2004 coverage
BOYS - York IL is decisive winner over Fayetteville-Manlius NY
GIRLS - Divine right of queens: Saratoga wins the crown
"Never before had such breathtaking storylines played out quite like this: Champion met champion. Talent met technology. And for the first time ever, America met its true number ones." -- Rich Gonzalez' story
York Elmhurst IL

Saratoga NY

New Jersey fans


photos by Donna Dye

Colorado fans





the goodie bags are really good

celebrity judges for the skits

team vans get decorated