PhotoRun's NTN
action photos by Brian Myers, of Vic Sailer's PhotoRun
The "camelbacks", a series of short hills five feet apart, took runners out of their rhythm and, along with mud and generally soft footing, kept the flat course from being a speedway. Early leader Kevin Ondrasek, of Carroll Southlake TX, leads the field in the first of three crossings of the camelbacks.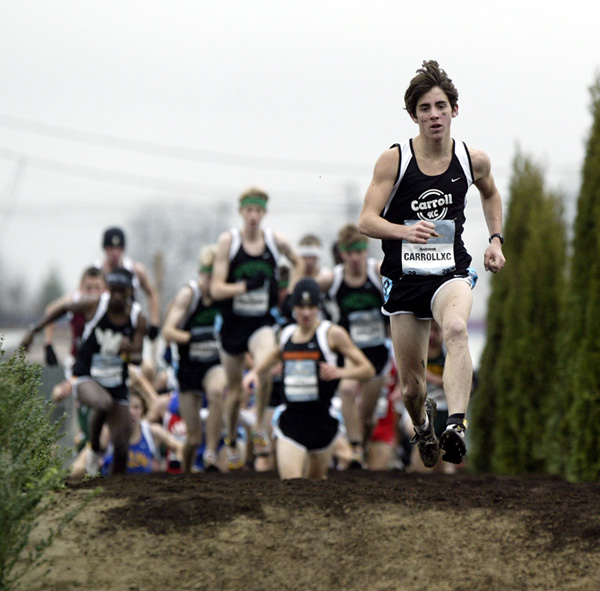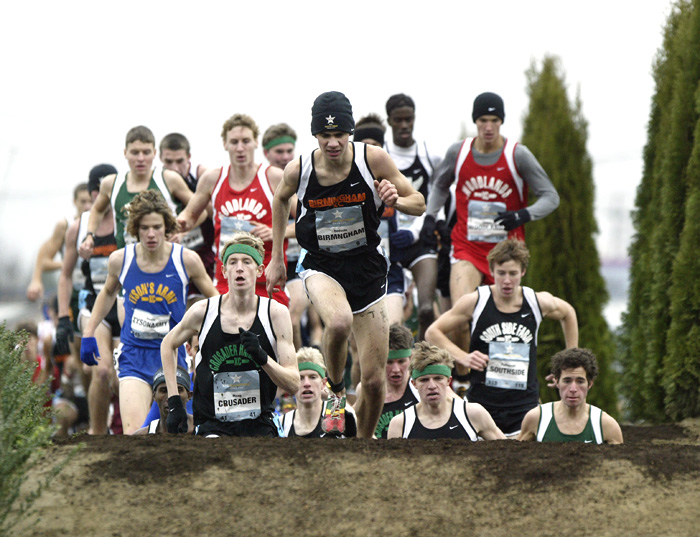 | | |
| --- | --- |
| York's Sean McNamara bided his time as Kevin Ondrasek shot to an early lead, and then took charge midway to win convincingly and stake a claim to a favorite's role at next week's Foot Locker national finals in San Diego. | Thanks to the new Finish Lynx scoring system, with team scores and standings every 1000 meters, the crowd could follow the team battle on 23-foot screens. The system also fed coaches the data on Palm Pilots. |
Ramsay Kavan of South Dakota wins easily to stay unbeaten and go to San Diego next Saturday
as a strong contender for the Foot Locker national championship.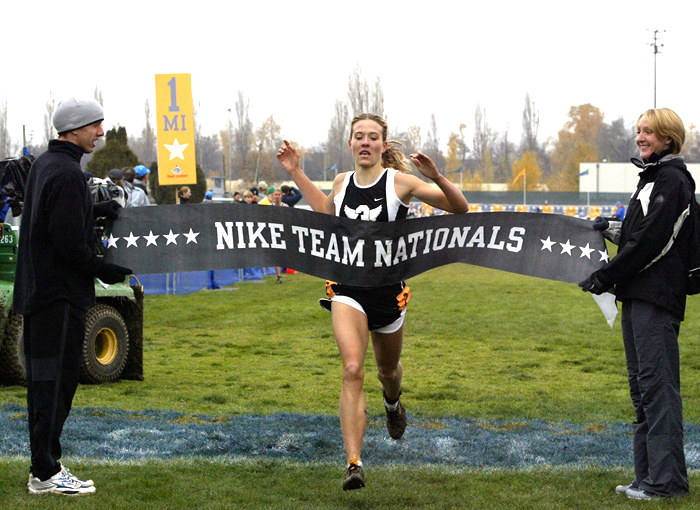 First champions of the Nike Team Nationals
Kroy (York Elmhurst IL) - spell it forward or backwards, they are the champions. They spurned the team skit Thursday night, saying, "We're here to run." They did.

Kinetic RC (Saratoga NY) - no one doubts now that they are the best HS team ever