DONNA ON THE SIDE in Hilliard OH
Part 1 - Sidelines and Workerbees
Part 2 - Race of Champions
Part 3 - Freshman/Sophomore and Open races
Part 4 - Awards
by Donna Dye
The Midwest Meet of Champions is a great open to the cross country season! Located in the heartland of the country, Hilliard is just outside of Columbus and is "a place for everyone!" says the city's slogan. The city dates back to 1853 when Hilliard was founded by John Reed Hilliard. Today, it's mostly a suburban kind of place with all of the trappings including shopping malls and popular restaurants.
The meet was founded to provide a field for high school runners in Indiana, Ohio and Michigan to test their skills. The course is run on the grounds of the The Church at Mill Run and Mill Run Association, a lovely open, grassy, well landscaped area. Coaches and volunteer parents are in charge, running an efficient well conducted meet that gets better every year.
This year the Hilliard Davidson Cross Country Club scheduled their meet for September 11 in memory of this country's September 11 tragedy and to mark the meet's beginning and tie with that tragic event--the first Midwest Meet of Champions held on September 10, 2001. A moment of silence and inspirational words from Reverand Mann were offered for those lost that awful day. Red, white and blue flags were presented by the American Legion Post #614, to the cadence of the Hilliard Davidson Drum Line and singing of the Star Spangled Banner by the Boys in Blue.
Now on to the Meet
| | |
| --- | --- |
| | Master of Ceremonies Bill Righter with his wife and co worker, Julie |
| | |
| | |
| | |
The Boys in Blue sang the Star Spangled Banner: (from left) Joe Van Horn, Scott Baker, Jeff Meyers Jr., Ian Bates, Jason Fuller, Jeff Berner, Chris Greiner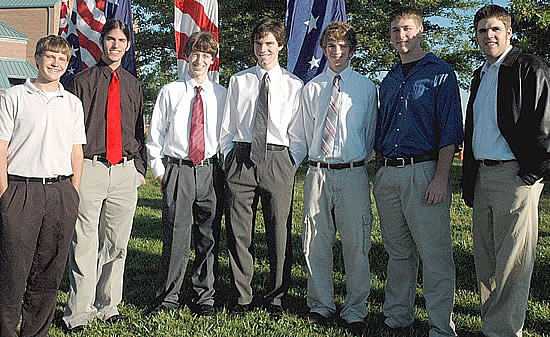 Faces on the Side
Sideline Action
Athletes on the Side
Cincinnati Turpin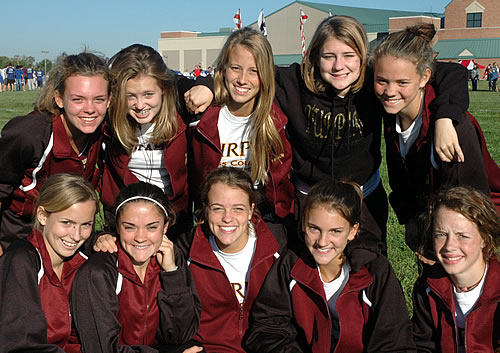 Cincinnati Colerain: (top left)Maria Doerger, Brittany Detzel, Nina Vaughn, Erin Ragouzis, (bottom left) Mandi McCullah, Bryn Winters, Lydia Kern,
Kate Wharton
East Grand Rapids Michigan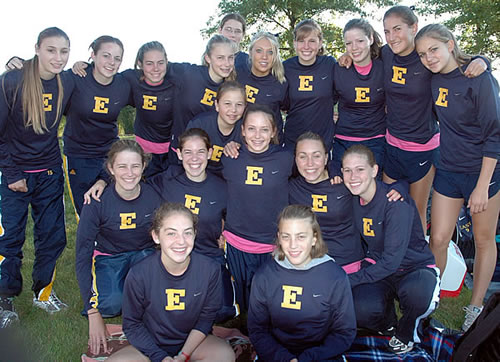 Goodrich Michigan
Hilliard Davidson Ohio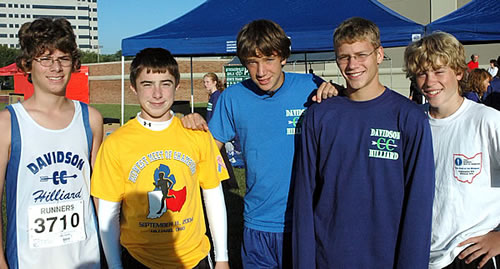 Hudson Ohio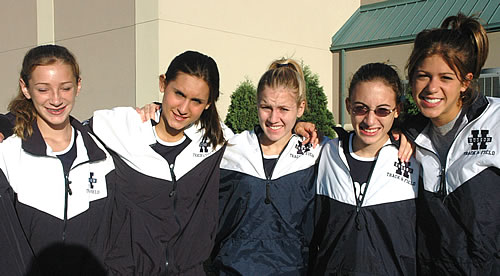 Indianapolis IN Cathedral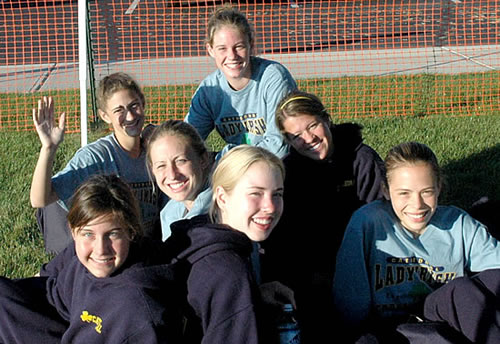 Strongsville Ohio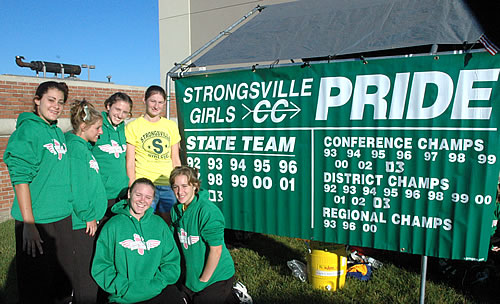 Cincinnati St. Ursula Academy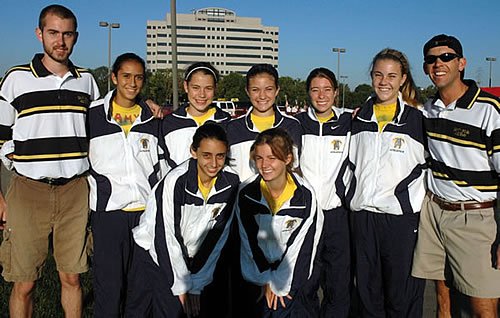 Bowling Green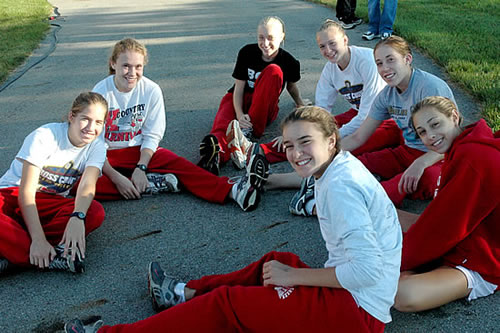 Hilliard Davidson Ohio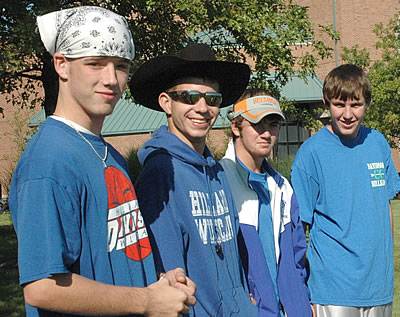 Cincinnati LaSalle: Tony Beck, Andrew St. George, Dominic Lanzillotta,
Tim Mink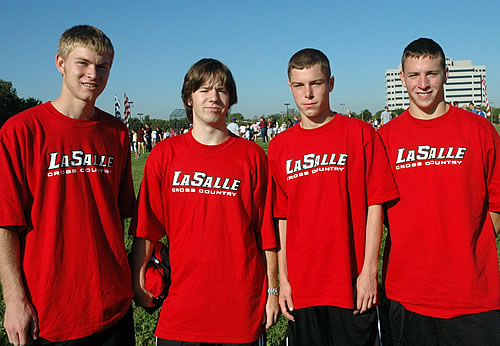 Awards Sidelines
Awards were presented under the hot Ohio sun while fans, athletes, parents watched and clapped in the shade of some nice big trees.

0
Workerbees
Coaches Pat Schlect of Hilliard Davidson and
Brian Salyers of Milford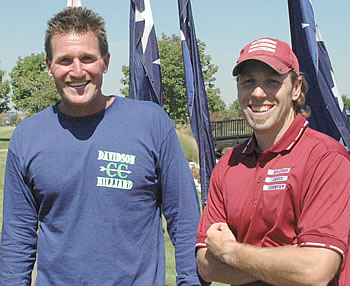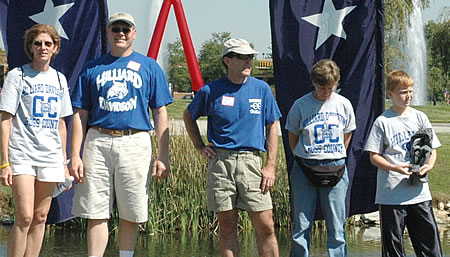 DONNA ON THE SIDE in Hilliard OH
Part 1 - Sidelines and Workerbees
Part 2 - Race of Champions
Part 3 - Freshman/Sophomore and Open races
Part 4 - Awards
Midwest Meet of Champions index page