Donna in Faubourg Marigny before the meet
the Meet - Day 1
The Place is Tad Gormley Stadium in City :Park. Once the site of the US Olymic Trials, now it hosts the Nokia Sugarbowl Track and Field Classic. Tad Gormley Stadiium is dedicated to the memory of Francis "Tad" Gormley who spent his life serving as head of the New Orleans Gymnastics Club and Amateur Athletic Union. He was also a trainer at Loyola, Tulane and LSU, an official in the city's Prep School Athletic League, football and basketball referee and superintendent of City Park Stadium.
Tad Gormley Stadium is one of the recreational facilities in the park. It seats 25,600 and has a 400 meter polyurethane track. It's a great place to have a track meet! Now on with the meet from the sidelines.
Relays
Ruston 4x800 1st Place: (from left) Abby Speights, Paige Hall,
Katey Coates, Jakia Williams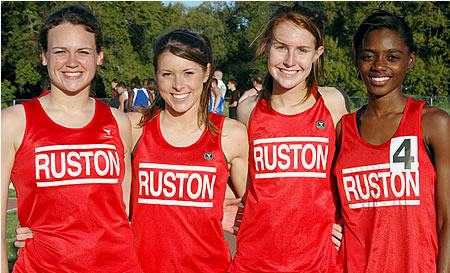 Houston TN 4x800: (from left) Rachel Hutton, Christine Pitoniak,
Michele Pitoniak, Jordan Kaltwasser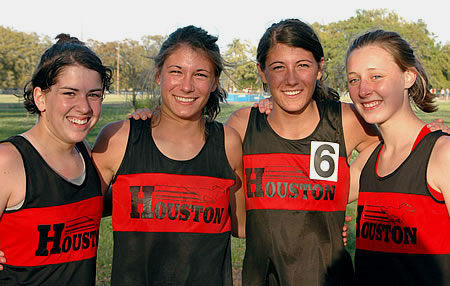 Throws
Rashad Johnson LA winner of the Shot Put.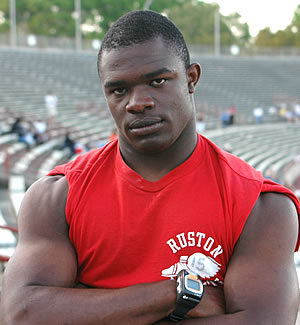 Jasmine June (middle) LA with her sister, Shayanna and Mom, Nicole (r). Jasmine does the discus and shot ut.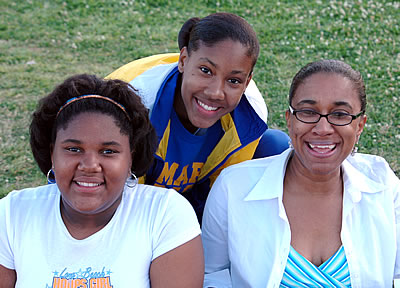 Tiffany June, Jasmine June's aunt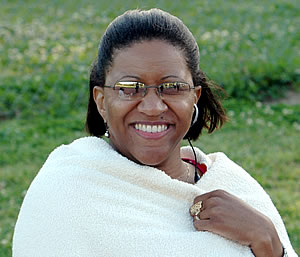 From King High School: (from left) Miriam Muhammad, Justin Miles,
Alicia Miles, Trinell Colllins and Anjuna Breaux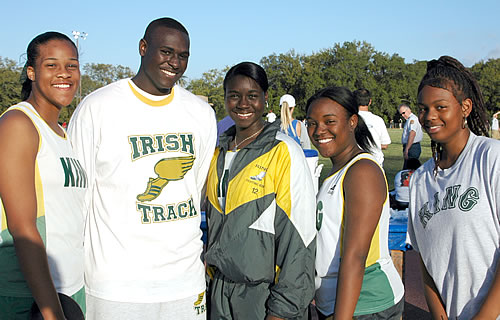 Throwers from L.E. Rabouin LA: (from left) Schantalyn Jones, Tiffiney Poche, Trischell Anderson (bottom) Jessica Griffin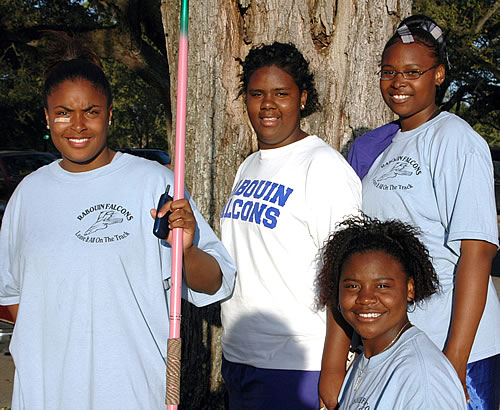 UMS-Wright AL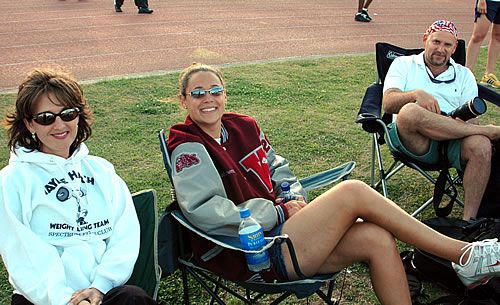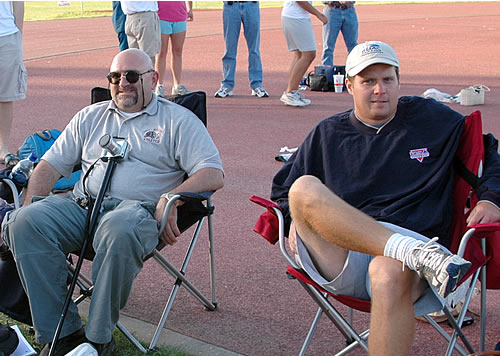 Pole Vault
| | |
| --- | --- |
| Emily Sawyer AL JR on the runway. Jumping for about 6 months and coming off of a broken foot, Emily took first place. | Emily Sawyer with Coach Drew Bentley |
| | |
| Katie Guidry with Coach Michael Wells. Katie had a rough start today falling in the hurdles and hitting her head hard on the ground. She got herself together to come in 3rd in the pole vault. | Katie Guidry with her parents Dwayne and Julie |
| | |
Potpourri
Having Some Fun: Ruston LA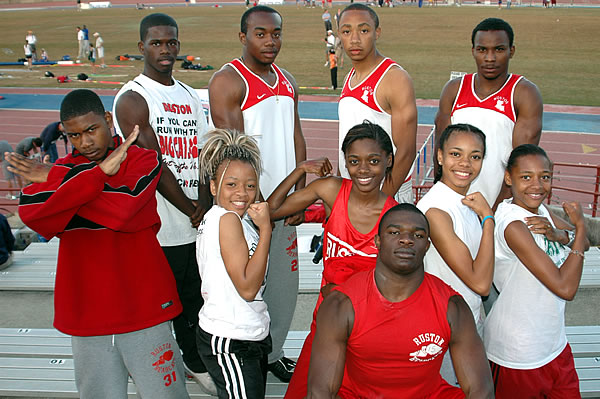 Ben Franklin LA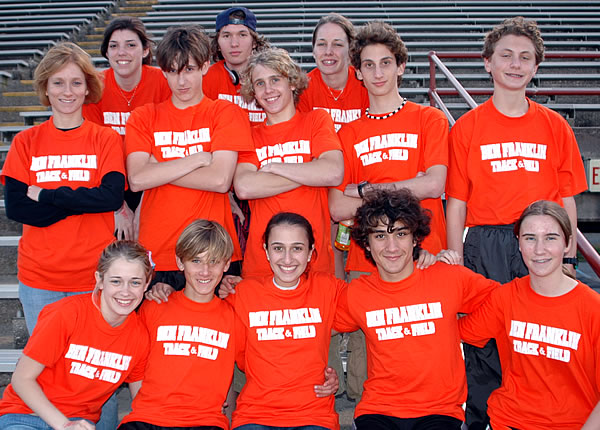 McGill-Toolen AL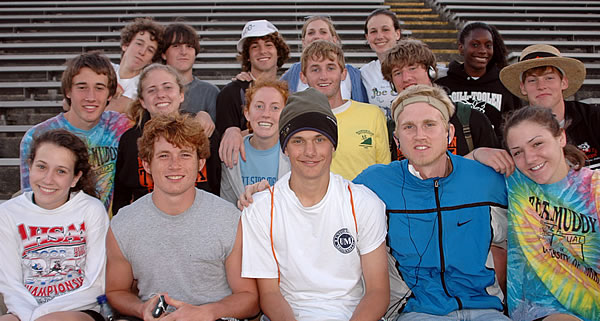 Nokia Sponsor Reps on the scene: (from let) Stanley Cohn, Brian Honnold, Jeff Hundley,
Thad Foret, Greg Blackwell and Paul Hoolahan.