The Scene
This was the 50th Anniversary of the Bishop Loughlin Games. Established in 1954 by Br. George Synan FSC, the Games makes claim to being the largest and oldest high school indoor track meet in the world. The anniversary celebration included a special 400 meter run for Loughlin alumni with celebrities and their words to mark the event.
Bishop Loughlin Memorial High School is located in Brooklyn, New York. It's heritage goes back to 1851. It was named after John Loughlin, the first Roman Catholic bishop of Brooklyn. In 1973, the school became co-educational and is presently the only diocesan high school in the Diocese of Brooklyn. Bishop Loughlin has been awarded the Blue Ribbon for Excellence by the US Department of Education.
Anniversary Ceremony
Athletes, Family and Friends
Nicole Leach-West Catholic PA
Nicole won the 600

Natasha Hastings A.P.Randolph NY
Natasha won the 300

Heather Iatauro Tri Valley NY
Heather won the Mile

Jessica Clarke Murry Bergtraum
Jessica was 2nd in the 300

Corina Hengen-SR Pine Plains NY--
Winner of the Pole Vault at 11 ft.

Andy Rademacher-SR Hickory PA
Winner of the Pole Vault at 15ft.
Brittney Criscuolo-East Meadow NY with her fan club, her medal and trophy. Brittney won the 2 mile. Brittney was awarded the Betty Ring Memorial Trophy. The award was created in honor of Betty Ring, wife of Warren Ring, a track and field official for many years including the Bishop Loughlin Games.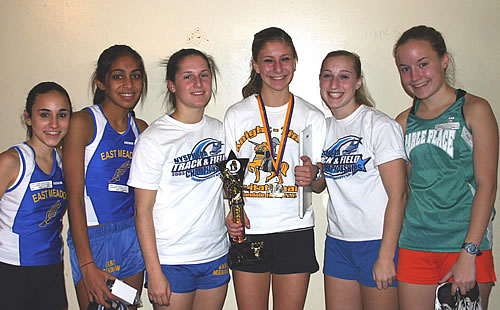 From East Orange Campus NJ: Shanda Jackson, Yolana Sabb and
Racquel Vassell. Shanda won the 55 Meter Dash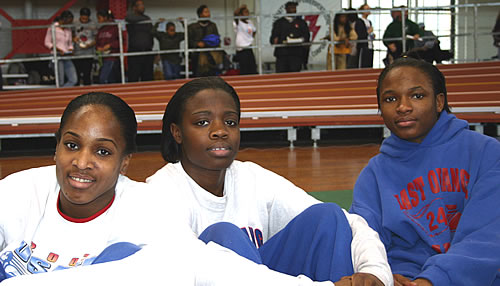 From Cherokee NJ: Lisa Burkholder, Coach Tarbello and Megan O'Leary. Lisa ran the mile while Megan ran the 2 mile.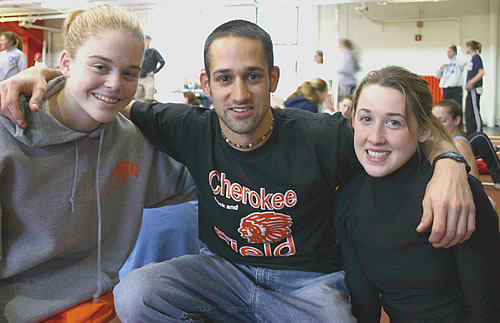 Heather Iatauro with her parents Joe and Missy.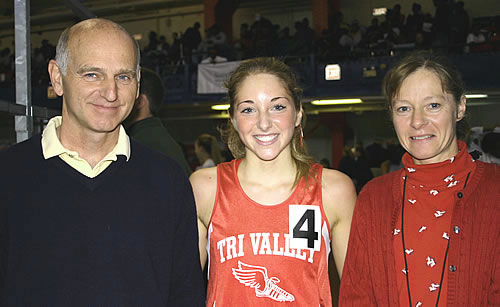 Devon Williams-Towson Catholic MD, with her family: Mom, Paullette, Dad, Robert and Sister Shana. Devon finished 3rd in the mile.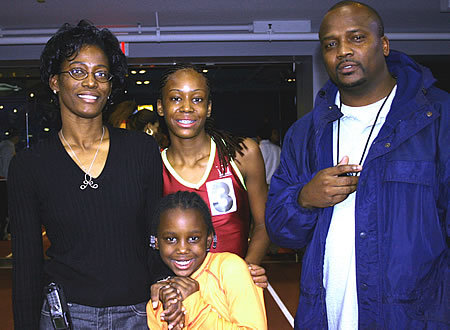 Latavia Thomas PA with Mom, Octavia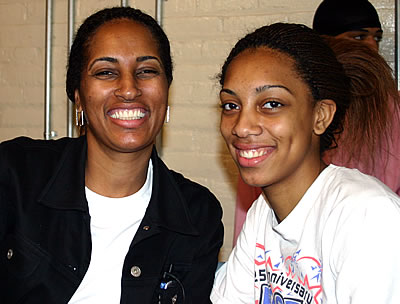 Nicole Leach with Dad, H. Allen Leach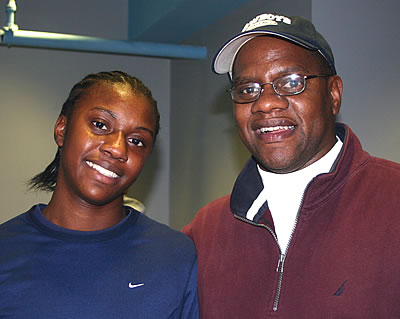 Hakon DeVries-John Jay NY, with Mom, Christine, and Justin Romaniuk, former New York prep who is now a distance runner for Stanford. Hakon won the 2 mile.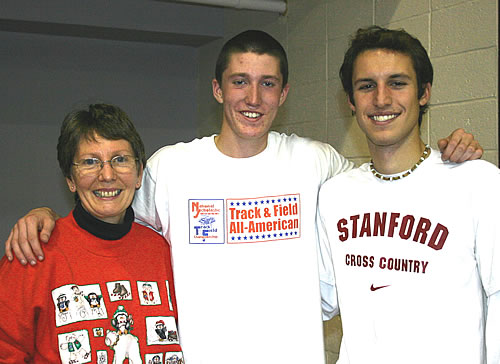 From Colonie NY: Eryka Perreault, Nicole Soblosky, Marisa Poleto,
Nanditha Badami and Anna Jankowski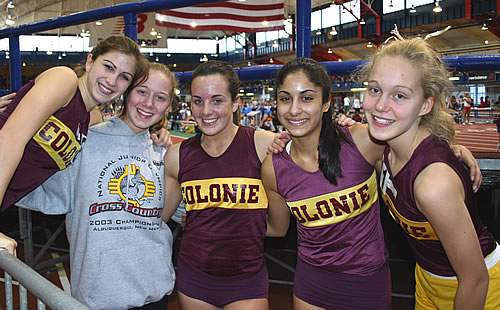 From Westbury: Farrah Joseph, Clarissa Higgons, Nadja Roerson Shanelle Burks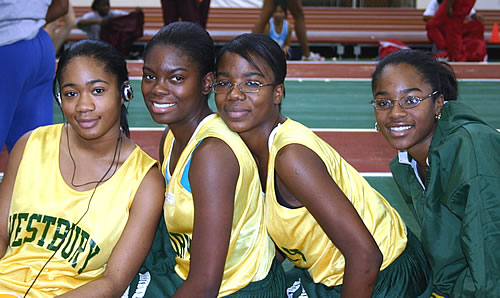 Long Jumpers, Ekaete Moses and Oluchi Emerenini from Lewis High School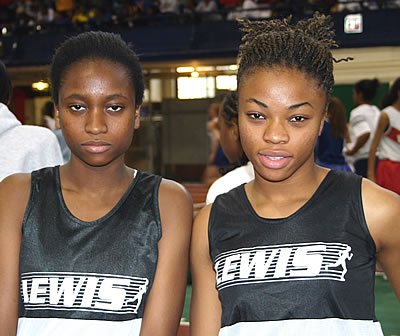 From Burnt Hills Ballston Lake: Amanda, Amanda Brittany and Jackie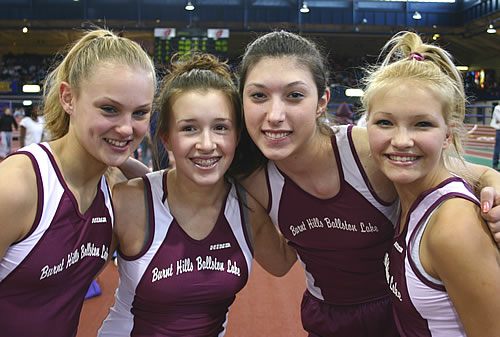 Shot Putters from North Rockland NY: Coach Brian Diglio, Kimberly Quoma, Jessica Gosda and Charlene Gonzalez