New Horizon GA 1:28.09
Dematha MD led all the way in the first, and supposedly fastest section, but was DQ's because their leadoff man ran out of his lane while bursting in front on the far turn. This opened the door for New Horizon to win the event from the second section.
On the third exchange (below), Dematha's Dominic Berger took the baton for a 22.1 anchor split.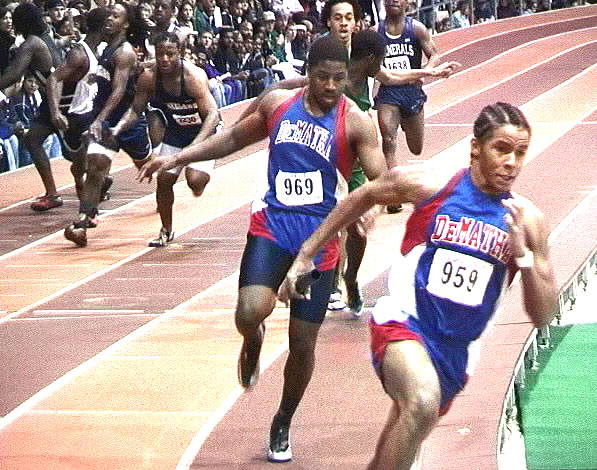 1. New Horizon GA 1:28.09
2. Motor City (Mumford) MI 1:31.00
3. Paint Branch MD 1:31.29
4. C.H. Flowers MD 1:31.56
5. Atlee VA 1:31.62
6. Woodrow Wilson DC 1:32.71
7. Lakeland VA 1:32.71
8. Eleanor Roosevelt MD 1:32.76
9. High Point MD 1:32.84