the scene
by John Dye
Here are some scenes at the big meet. It's not Donna on the Side, but it will have to do this time because Donna's day job kept her home in Baltimore.
The sidelines at Mt. SAC include almost the entire course, as the crowd can get close to the runners almost everywhere. The starting dash down the old air strip leads to the flat double loop of the first mile, and then come the famous hills of Mt. SAC. First are the Switchbacks, that wind high above the stadium and back down to the air strip. Across the air strip is the steepest hill of the course, Poop Out Hill, which often lives up to its name as the runners near the end of the second mile. After circling behind Reservoir Hill, the runners climb it. From the top, the smart runners make their move on the downhill slope with 800 meters to go. That propels them back down to the air strip and into the short finish strip, with one last annoying little hill before it is over.
End of the first mile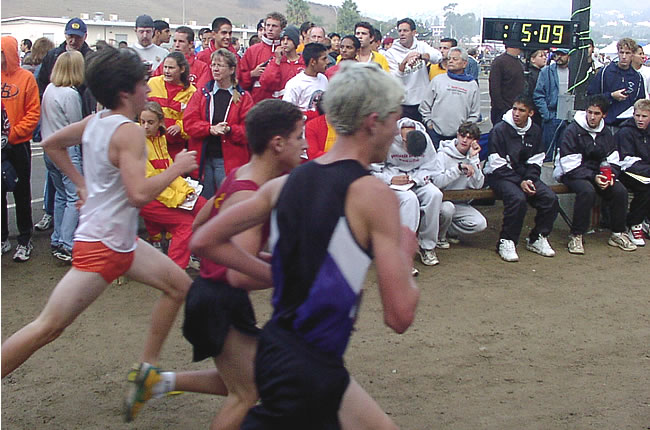 Heading up to the Switchbacks through a tunnel of trees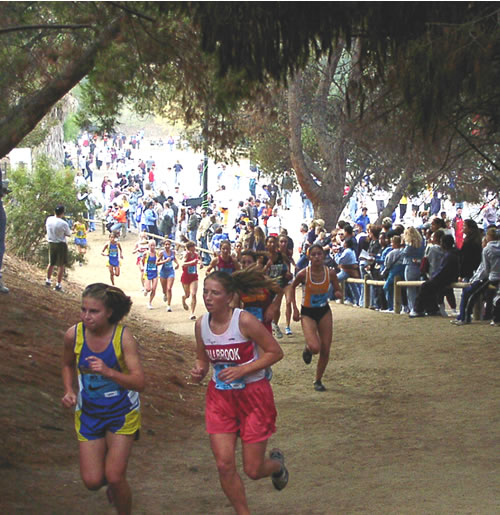 Poop Out Hill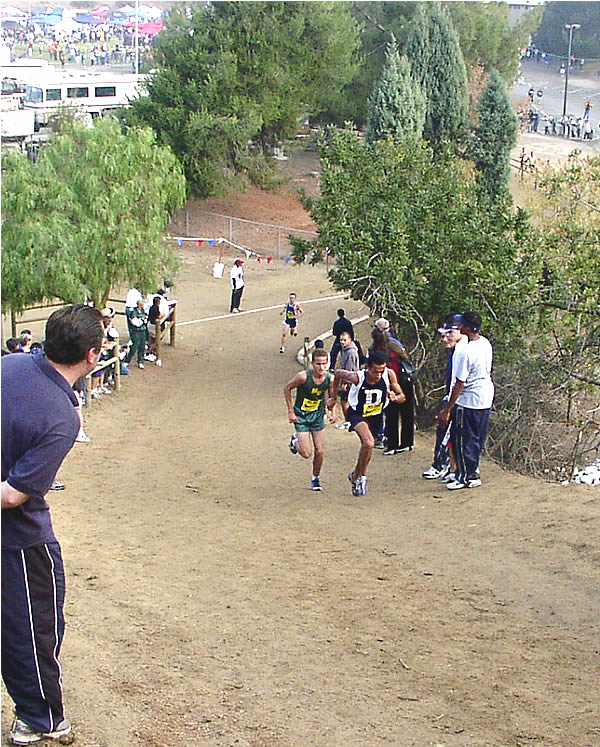 Nike slogan is good advice for the long climb up Reservoir Hill in the third mile.

Mt. SAC track girls just wanna have fun, but they have to work the finish chutes too.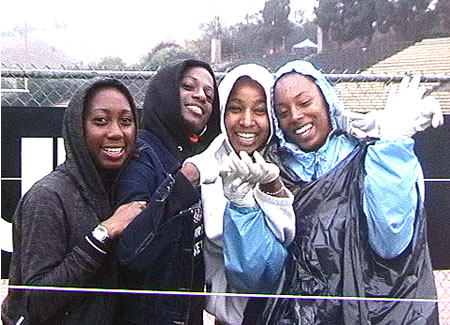 From left: Okima McClinton, Vallery Delauncy, Magnolia Howell, Germita Haynie.

Hawaiian presence is provided by Crystal (left) and Ka'ala (right), who are giving out leis and invitations for the 5th Iolani Cross Country Invitational to be held in Hawaii next September