the Scene
being a poor substitute for Donna on the Side - Donna will be back for national finals in San Diego.
Foot Locker Man dominated the skyline along with the stadium press box.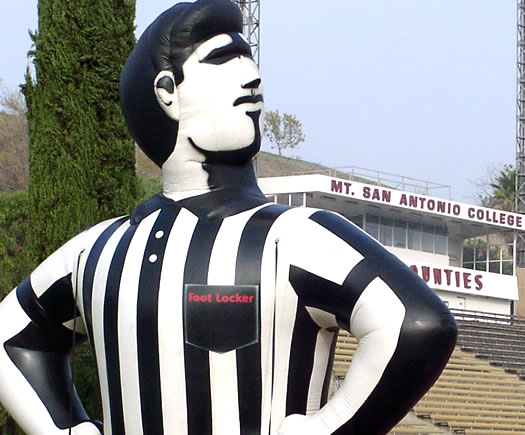 just past Half Mile - the course makes a flat double loop in the first mile.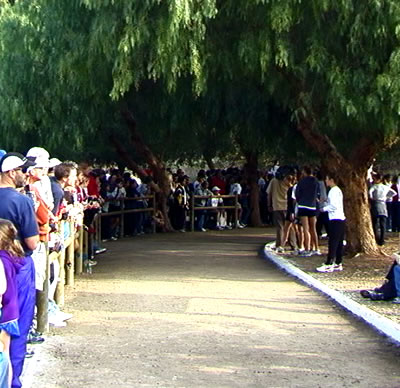 1 Mile - coming out of the flats heading for the Switchbacks hill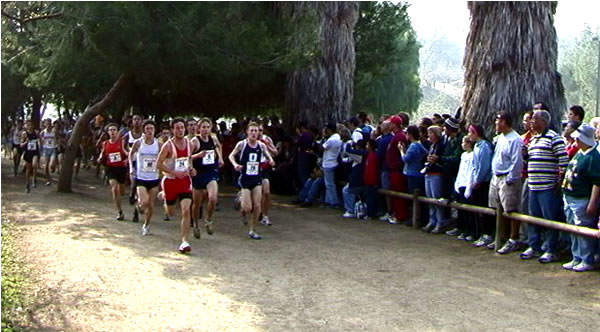 Crossover - right, Runners come down off the Switchbacks hill in the background and cross over the old air strip to climb Poop Out Hill.


1 Mile - crowd waits for the seeded boys at the mile marker. They only had 14 more seconds to wait.
Starter needed a tall ladder
to see and be seen
Biggest smile in the finish area belonged to Tim Nelson's dad.