High School runners turned in some good times at the big NYRRC championships on the 5k course at Van Cortlandt Park.
Home schooled Joshua McDougal of Peru NY, who just missed Foot Locker national finals a year ago, has been hitting the open circuit again and looks ready to contend in the Foot Locker Northeast regional on the same course November 29. He won his age group division in 15:08, with brother Jordan second in 15:48. The McDougals have signed to run for Liberty University next year.
The first three girls in the 15-19 age group were Scarsdale sr Lindsey Scherf 17:50, East Meadow NY sr Brittney Criscuolo 18:14, and Fitch Groton CT sr Betsy Boucher.
Josh McDougal hits the finish line along upper Broadway.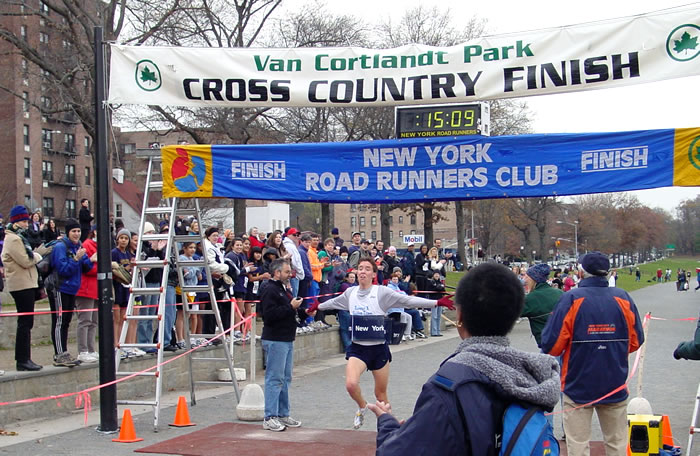 Lindsey Scherf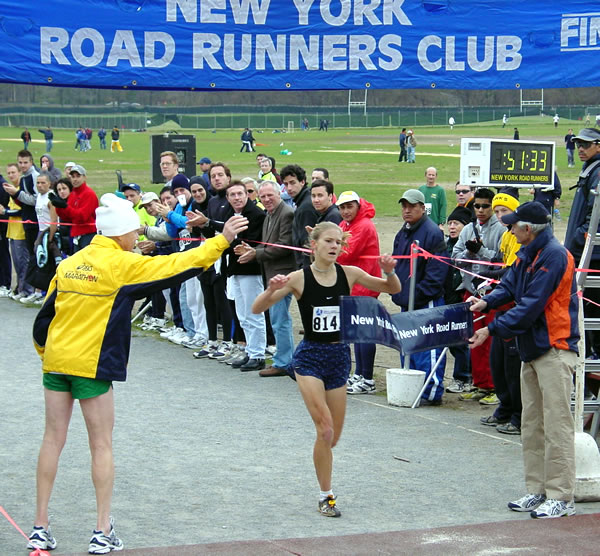 photos by Mike Boucher