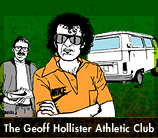 HIGH SCHOOL TRACK 2006
48th edition of Jack Shepard's all-time stats - the indispensable HS T&F reference book. John Dye says, "I never leave home without it."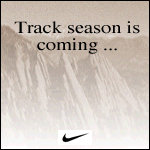 Click
for California news
Francena McCorory 36.96 USR!

Photo by Brandon Miles/MileStat.com
Bethel VA sr Francena McCorory wins the 300 meters Saturday in 36.96 to smash the national record (37.59 by Shana Cox in 2002). The Hampton University bound McCorory previously ranked US#2 all time (37.60).
9 US#1s total , including Two More All-Time Top Fives: New Bern NC sr. Karjuan Williams blisters a 1:02.80 in the boys' 500, US#2 all-time and the fastest since 1984, and Eleanor Roosevelt MD jr. Tameka Jameson, already the US#1 in the 500m, improves to 1:12.40 500m, US#4 All-Time.
Other US#1s:
Deep Creek VA jr. Ashley Gatling 5-9 girls HJ, breaking the log jam at 5-8
Dominant Eleanor Roosevelt MD girls 3:48.04 4x400 and 1:39.57 4x200 (also US#2 9:17.24 4x800)
DeMatha MD boys 3:17.59 4x400 (also won 4x200 1:29.88)
Bayside VA sr. Charles Clark 34.25 boys 300m (also US#3 6.84 2nd in 60m)
Northside VA jr. Catherine White 10:39.66 (Also DyeStat Elite 4:56.42 winning 1600)
More US#2 eye-openers: 40-2.75 girls triple jump by Buffalo Gap VA sr. Angela Jenkins, 9:08.23 boys 3200 by Georgetown Prep MD sr. Steve Duplinsky, 8.61 girls 60H by Baltimore Western MD sr. Theresa Lewis.
Nicole Blood and Michael Coe
win junior miles
Boys - Cabrillo Lompoc CA sr Michael Coe 4:07.31 moved on top at the half and pulled away late from Ciaran O'Linaird of Ireland 4:09.41. A.J. Acosta CA, who edged Coe in the Foot Locker cross country championships last month, was third in 4:10.32, with Dan McManamon fourth in 4:10.72. Coe claimed US#1 indoor this year and US#7 all time.

photos by Vic Sailer, PhotoRun
| | |
| --- | --- |
| | Girls - Saratoga NY sr Nicole Blood wins in 4:51.30, just covering a huge kick by Warwick Valley NY sr Aislinn Ryan 4:51.91. Saratoga's Lindsey Ferguson 4:52.68 and Hannah Davidson 4:57.73 claimed 3rd and 5th, with Canadian Jennifer Biewald 4:56.13 between them. Blood's time was a bit off her own US#1 time this year of 4:49.05, set a week ago at the Greater Boston Track Club meet. |
a note from Walt Murphy about the TV coverage
"I'd like to thank all of you who took the time to write to show your
support for the coverage of the high school miles in Sunday's broadcast
of the Reebok Boston Indoor Games on ESPN2.
"To those of you who were disappointed that the girls race didn't get
'equal' coverage, there was only so much time allotted for the high
school races and a decision was made to go with the more 'compelling'
race, in terms of full coverage. It could easily have gone the other
way if Michael Coe (or someone else) had run away with the boys race
from the gun and Nicole Blood and Aislinn Ryan (or others) had battled
all the way in the girls race.
"I will keep you posted on any future coverage plans."
Walt Murphy
[Editor's note: Walt Murphy is one of the leading track stats gurus in the world. He provides statistical and editorial support for network broadcasts and has published Eastern Track and XC-Express for 30 years.]
Katie Veith and Jordan Scott
Homestead Fort Wayne IN jr Katie Veith IN cleared 14-0 US#2 all time and tried 14-2.5 to beat the national record (14-2 Mary Saxer in 2005).
Oconee County GA sr Jordan Scott and Granite Bay CA sr Scott Roth tied at 16-6, with Jordan Scott winning on fewer misses.
THIS WEEK
news posted through Feb. 2
AL -- Bob Jones Invitational - Jan. 28, Celebration Arena, Priceville.
KS -- U. Kansas Invitational - Lawrence KS.
LA -- LSU Indoor Qualifiers Meet - Jan. 28, LSU, Baton Rouge - US#1 49-3.5 TJ for Southern Lab New Orleans LA sr Reggie Haslem. 24-0 LJ for Alexandria LA sr Will Coppage (just off his previous US#1 24-1.25) - 26 DyeStat Elite Marks
MA -- Bob McIntyre Memorial Relays - Jan. 29, Reggie Lewis Center, Boston - Westerly RI US#1 girls SMR 4:05.55. Haverhill captures boys and girls DMRs 10:29.27 and 12:24.80. Report from John Carroll.
MA -- Reebok Boston Indoor Games - Jan. 28, Reggie Lewis Center, Boston - DyeStat On-Site with Tim Fulton, Armorytrack.com - (see above)
High school milers Ayalew and Sintayehu Taye from MA, both Foot Locker cross country national finalists, meet Ethiopian 2-milers Seleshi Sihine (left) and Gebre Gebremariam (right) at the Reebok Boston Indoor Games.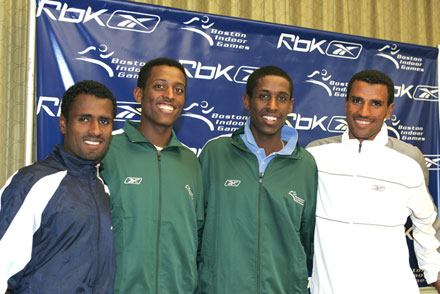 photo by Vic Sailer, PhotoRun
MA -- Terrier Classic - Jan. 27-28, Boston - Against college/open competition, Nashua North NH sr. John Schroeder 11th in 1000m with US#1 2:30.24.
NJ -- State Group Champs - Jan. 28-29, Jadwin Gym, Princeton U. - Ocean City sr. Brittany Sedberry US#1 10:30.25 3200 in all-time classic Grp. 3 over Colts Neck and Roxbury duos. Four wins for Pleasantville sr. Nia Ali in Grp. 2; 3 wins and a 2nd for Winslow Twp. sr. Krystal Cantey in Grp. 3. Team Titles-Girls: Haddon Heights, Pleasantville, Winslow Twp., Jackson; Boys: Haddon Heights, Morris Hills, Monmouth Regional, Christian Brothers Academy. 57 DyeStat Elite Marks.
NY -- PSAL Mayor's Cup -- Jan. 28, New York Armory - Transit Tech NY sr. Clemore Henry US#1 33.91 300m. Hillcrest Jamaica NY sr. Makalia Griffith US#3 1:34.17 600m. Team titles to Collegiate boys and DeWitt Clinton girls.
NY -- Colgate Games semifinals - Jan. 28, Pratt Institute, Brooklyn NY
NV -- Silver State Open - Jan. 28, U. Nevada Reno - Vashti Thomas CA US#1 7.95 55mH, Ke'Nyia Richardson US#1 41-08.75 TJ (US#9 all-time). Erick Quick CA US#2 48-10 boys TJ.
OH -- Rubber City Open - Jan. 28, U. of Akron - 32 DyeStat Elite Marks, including Detroit Mumford MI jr. Shayla Mahan US#3 7.43 girls 60m. Lakota East OH sr. William Johnson 22.52/49.79/1:57.84 in morning session.
PA -- Bison Open, Bucknell U. - Bradford PA sr Erin Hannon wins pentathlon over 16 college athletes. The Nebraska signee equalled her US#1 5-8 high jump and long jumped 18-1.5.
PA -- Pennsylvania Roundup - Jan. 24 by Don Rich - Ellwood City's Jake Walker 8:42.8 3000m, Center's Allyn Laughin 45-7 girls shot put, much more.
SC -- Clemson Invitational - Jan. 28, Clemson U. - 41 DyeStat Elite Marks - Great triple: US#1 7.88 55H by Raleigh NC's Gabby Mayo (also won 7.03 55m/24.44 200m). Mountain Brook AL boys US#1 7:53.72 4x800. Johnny Dutch NC 7.28 55H. Evander Wells 6.37 55m/21.90 200m.
TN -- Ed Temple Classic (college/open) - Jan. 28, Tenn. St. U., Nashville - US#1 for Meadowcreek GA jr. Brittany Hall 2:10.25, 1st vs. collegians. Also, Stephenson GA jr. Joanna Atkins 56.27 400m/24.94 200m, Parkview GA fr. Melissa Stephenson 2:17.70.
WA -- Dempsey Indoor Series - U. Washington, Seattle - Some top performances already in so far this season. FULL RESULTS from the UW Invitational & UW Open #2. Day 1 Invite had former High School standout Galen Rupp going 14:17 for 5000m. Day 2 saw a great double (mile/3000m) from Isaac Stoutenburgh, while at the Open meet, a US#1 600m (1:33.93) from Devon Williams (former Towson Catholic MD National Record Holder who now competes for Churchill HS in Eugene, OR). Coming up is the Gerry Lindgren 5000 meter Invitational on Feb 11th, with video coverage of the event.
College Choices 2006 - We have updated our lists with the early signing period and other individual announced choices. Lists by STATE and COLLEGE now have 427 names. Some noteworthy additions to our lists since the last update in December:
Aislinn Ryan NY, distance, to Colorado. The 2004 Foot Locker cross country champion said, "I felt that was the best place to go to really reach for my running dreams.''
Brandi Cross TX, sprints, to South Carolina
Queen Harrison VA, sprints/jumps, to Virginia Tech
Owen Kimple NY, distance, to Cornell
Ben Sitler CA, distance, to Princeton
Brittany Washington TX, sprints, to Rice
Valerie Flournoy FL, hurdles, to Florida State .
Foot Locker Statistical Analysis - High school students Richard Randall and Andrew Jervis of Pennsyslvania analyze trends at the Foot Locker Cross Country National High School Championships from 1979 through the recent 2005 champs.
Millrose Games HS mile fields announced
The top six boys milers in the country are in the field for the Millrose Games miles Feb 3 in Madison Square Garden, headed by US#1 Dan McManamon 4:13.17 and US#2 Brian Rhodes-Devey 4:13. Foreign flavor is added by John Coghlan of Dublin Ireland, son of eight-time Wanamaker Mile champion Eamon Coghlan and the 2005 all-Ireland intermediate boys 1500m champion (4:03 best). Top ranked girls entry is US#4 Lindsey Ferguson 4:53.80 of Saratoga Springs NY. Saratoga has three runners entered, as Greg Kiley and Greg Kelsey of the Nike Team National boys cross country champions join Ferguson at Madison Square Garden. More . . . .
Tragic Accident Involves Goodrich MI HS Runners
Thursday, Jan. 26 - Goodrich, Michigan HS student-athletes Kaitlin O'Mara and Danielle Bila reportedly remain in critical, but stable condition this morning after a Tuesday, Jan. 24 auto accident that killed Kaitlin's twin sister, Kayla. All three girls were juniors on the Goodrich cross-country team that won its third straight D-3 state title last fall. New story from the Flint MI Journal at mlive.com - Another story - Original Story
Indoor National Rankings Update
DyeStat Elite indoor lists now have 1,260 performances, up from 895 a week ago. DyeStat Elite #5 - the Nike List of national leaders.
Honor Roll Jan 25 - 500 DyeStat Elite performances in past week.
Jim Spier's Top 5 updated Jan 22 lists the top five performers in each event, with separate lists for flat and banked tracks. Spier's List #3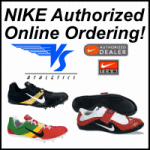 NB Collegiate Invitational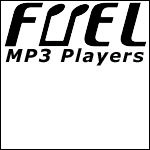 ShopDyeStat


unique items
for the HS athlete
--Parents Guide

--Training G
uide
--Training Profiles
--Pace Calculator
--the Harrier
--HS Track 2005

DyeStat uses Hy-Tek
for meet results