Click
for California news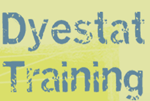 NEW
-- training logs of Bob Kennedy's US record year, Ari Lambie's 4:37 mile, and Portland Central Catholic's 2005 XC preparation.
FRIDAY
Week 1 of NTN regional rankings, first update since the pre-season rankings Aug 8.


Iolani Invitational - California swept individual honors in Hawaii, Woodbridge sr Jessie Babcock (left) winning the girls race and Clovis East sr Russell Pfaff the boys. Snohomish WA was the strongest team for the second straight year, winning the girls race and running a close second to Vista CA in the boys.

MORE NEW PHOTOS!!!

courtesy of Niles Sundstrom.
THIS WEEK
news posted through Sep. 15 - by region
1 NORTHEAST -

CT, MA, ME, NH, NJ, NY, PA, RI, VT
PA

Craig Miller 14:56

Manheim Twp PA sr Craig Miller, a leading contender for Foot Locker national honors this year, was impressive at the Gettysburg Invitational in beating Conestoga Valley soph Vince McNally, 14:56 to 15:02 at 5k. The two are in the same league, so this is the first of several meetings. Read Don Rich's story, "Historical Day in a Historical Town" - Don says it was "arguably the fastest 5k in PA history."

photo by Don Rich
2 SOUTHEAST -

AL, DE, FL, GA, MD, NC, SC, KY, TN, VA, WV, DC, PR
3 SOUTH -

AR, LA, MS, OK, TX
SOUTHWEST - SO Regional Editor John Sullivan brings you the tops team scores and highlights. South Review I - South Review II - South Review III
TX - Texas A&M Invitational - SO#5 Corpus Christi King boys take down 4 other ranked teams, including US#21 A&M. SO#1/US#6 Southlake Carroll girls dominate over 3 other ranked teams. NEW PHOTOS!!

4 MIDWEST -

IL, IN, MI, OH, WI
MIDWEST - Region Review I - MW Regional Editor Scott Bush breaks down the action of top 10 boys and girls teams and more through September 10
IL - Lancer Invite - Naperville North's #4MW girls and #6MW boys win by solid margins.
IN - Indiana State Preview Meet - Cathedral 51, with

Katy Achtien

14:28 over 4k, over MW#9 Carmel and Westfield in Girls AA. Details to come.
OH - Tiffin Carnival - MW#2 Bowling Green nipped by Massillon Jackson again, 95-96 this time.

Sarah Foster

18:24 and

Emily Infeld

18:26 in different divisions
5 HEARTLAND -

IA, KS, MN, MO, NE, ND, SD
6 SOUTHWEST -

AZ, CO, NV, NM, UT, WY
7 NORTHWEST -

AK, HI, ID, MT, OR, WA
8 CALIFORNIA -

CA
Is Big Bear's Chad Hall following in the footsteps of his older brother (2005 US World Team Member - 5000m) Ryan Hall? He runs 14:56 for three miles and has the day's fastest time by 33 seconds at the Millikan Invitational
(also known as the Long Beach Invite).



Photo Courtesy of Bill Leung
UNM Invitational - Big meet at University of New Mexico in Albuquerque attracts most of the top teams in New Mexico. Winners are Albuquerque Academy boys, Eldorado Albuquerque girls, Matt Tebo and Vanessa Ortiz. Results and pix - Donna on the Side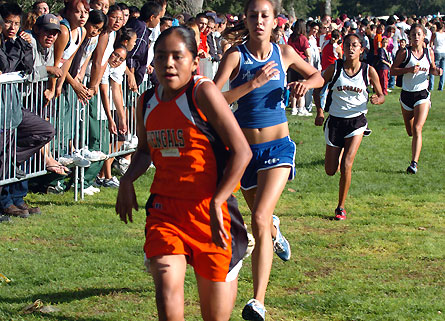 DyeStat Elite XC rankings open
We are now accepting performances for national ranking in cross country for the 2005 season. See How to Get Ranked for the procedures to follow.
NEW THIS YEAR: Girls 4k and 3200m lists for those unfortunate states that consider girls the weaker sex and make them run shorter distance than boys.
Cutoffs for 2005 cross country rankings:
| | | |
| --- | --- | --- |
| | Boys | Girls |
| 3 miles | 15:30 | 18:30 |
| 5k | 16:00 | 19:00 |
| 4k | | 15:12 |
| 3200m | | 11:45 |
NTN pre-season kit
Here is all the information needed to size up the second year of the Nike Team Nationals cross country meet. Regional pages, pre-season rankings, last year's results. Pre-season regional #1 teams include the top four boys teams from the inaugural event in 2004 -- York IL, Fayetteville-Manlius NY, Mead WA, and Royal CA -- plus girls defending champ Saratoga NY.
Rich Gonzalez preview - "The rules are different here. This is cross-country -- a real team sport where you truly are only as good as your support crew. Last year's NTN leaders all lost their star runners but they still wear the favorite's mantle this year."
NTN home page - Northeast | Southeast | South | Midwest | Heartland | Southwest | Northwest | California |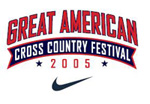 Sep 24 Cary NC
Registration - College Registration Deadline Sept 16


DyeStat uses Hy-Tek
for meet results
ShopDyeStat


unique items
for the HS athlete
--Parents Guide

--Training G
uide
--Training Profiles
--Pace Calculator
--the Harrier
--HS Track 2005

Marc Bloom's distance running magazine is now in its 30th year