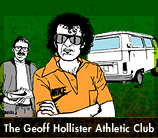 Click
for California news
Tell us about it
Don't forget to give us the distance of XC races so we can rank the top runners.
DyeStat Elite XC
National individual lists meeting cutoffs. See
How to Get Ranked
. First lists soon.
NTN XC
Top 10 regional team rankings updated weekly. Rankings support selection to Nike Team Nationals in Portland Dec. 3.
SUPER 25
Marc Bloom's Harrier Super 25 national cross country team rankings
2006 US Juniors
Top 10 performers born 1987 or later (eligible for World Juniors at Beijing in 2006) - by Jim Spier and John Blackburn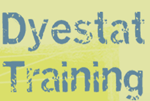 Training logs of Bob Kennedy's US record year, and Ari Lambie's 4:37 mile. Plus Central Catholic OR 2005 XC preparation,
Daniel Gerber of
SO#6 The Woodlands,
and from Tyson's Army
(Mead WA), Taylor Nepon.
Jeff Arbogast's
Championship Cross Country
3 tapes covering the 4-season approach, strength training, and race form and tactics.
"Best I've seen," says Tony Bozarth
NTN Selection Sunday 4
On to Portland! The field is complete!
At large boys: Saratoga XC Club NY and Hills XC Club (runners from Morris Hills) NJ
At large girls: Succasunna XC Club (Roxbury) NJ and Fairbanks XC Club (West Valley) AK
California boys: 1. Simi Valley XC Club (Royal), 2. Carmichael XC Club (Jesuit).
California girls: 1. Newport XC Club (Corona del Mar), 2. Oak Park XC Club.
more on NTN
27th running of National Cross Country Individual Championships
Dec 10 - Balboa Park - San Diego

Super Saturday

- Foot Locker's busiest day, with three regionals.Top 10 runners in each region qualify for Foot Locker national finals Dec. 10 in San Diego. West region is next Saturday Dec. 3 at Mt. SAC, Walnut CA

Fast times at McAlpine Speedway in the South. Nicole Blood NY beats Aislinn Ryan, and the Taye brothers finish 1-2 in the Northeast. Keara Sammons and Mohamud Ige of Colorado win in the Midwest, but it was an Illini kind of day.

Foot Locker's Super Saturday - three regionals

Northeast - At 2k mark, defending national champion Aislinn Ryan (1663) and defending regional champion Nicole Blood (149) were side by side. They duelled in the woods and hills before Blood pulled away. To be continued in San Diego. photo by Don Rich


Illinois' fab four at FL Midwest regional -- Ryan Craven (4th), Stephen Finley (7th), Jeremy Stevens (5th) and Evan Jager (9th). They're going to San Diego.

Northeast - Van Cortlandt Park, New York NY -
Don Rich on-site for DyeStat - Complete Seeded Results
Nicole Blood NY and Ayalew Taye MA
Don Rich reports:
Boys - The Tayes have it. Saratoga Springs qualifies a boy. PA sends two.
Girls - Saratoga Springs High School pulls a double quad. In a long-awaited rematch, Nicole draws first blood and earns an unmatched triple.

South - McAlpine Park, Charlotte NC - Ben Ackerly on-site for DyeStat
Complete Seeded Results
McAlpine Speedway
Nichole Jones and Michael Eaton
blaze paths to San Diego
Ben Ackerly reports - Track gets going early in this part of the country. Saturday, on a crisp and clear morning at McAlpine Park, in the Foot Locker South Regional, it started at 10 a.m. Nichole Jones, a junior from Houston and a cross-country novice, used her superior track speed to break away from a lead group of 10 that held together well past the 2-mile mark, winning by 5 seconds at 17:10, the fastest performance on the 5K layout at McAlpine in 21 years. Soon after, Michael Eaton, a senior from Bowling Green, Kentucky, took a very different approach on the way to a 5-second win of his own, at 16:46, equaling the No. 4 all-time mark.

Midwest - UW Parkside, Kenosha WI - Steve Underwood on-site
COMPLETE SEEDED RESULTS
Keara Sammons & Mohamud Ige of CO win, but It was an Illini kind of day.
Stephen (SteveU) Underwood reports -- After the Midwest's best runners tried to earn a ticket to San Diego on a sunny, but un-California-like snowy Saturday morning, one had several choices in how to summarize the proceedings. It was a Colorado day, with Mohamud Ige (14:58 for the boys) and Keara Sammons (17:26 for the girls) showing that you can predict this year's winners based on last year's top returnees. It was a Minnesota day, with girls from that state taking three of the top nine spots. But above all, it was an Illinois kind of day, with an intensely focused group of boys from different schools in that state working together to get four in the top ten for clearly the best performance of the day.
College Choices 2006 - We have 365 choices from the early signing period by STATE and COLLEGE, plus PHOTOS. Send information on choices and photos to [email protected]. Provide the name of the athlete, school, state, event, college of choice, and relationship to the athlete (athlete himself, coach, media, family, etc).
Foot Locker regional honor roll
All 332 runners who qualified for DyeStat Elite national ranking at the Northeast, South, and Midwest regionals Saturday.
NCAA scoring by HS state
Men - Indiana "wins" - Surprising Indiana is first after 15th, 13th, 12th and 9th the last 4 years. California is top 5 for last 5 years with next best being Illinois top 5 for 4 of last 5 years and Texas in top 6 (including three 6ths) all 5 years.
Women - California in a landslide
INDEX | Regional Rankings | Northeast | Southeast | South | Midwest | Heartland | Southwest | Northwest | California |
NTN Selection Sunday 4
On to Portland! The field is complete!
At large boys: Saratoga XC Club NY and Hills XC Club (Morris Hills) NJ
At large girls: Succasunna XC Club (Roxbury) NJ and Fairbanks XC Club (West Valley) AK
Nov 27 -- The NTN rankings committee announced the last four at large selections, completing the fields of 20 boys and 20 girls teams to run next Saturday Dec. 3 in Portland.
NTN Invitations

1. Manlius XC Club NY
2. Brothers XC Club NJ

1. Saratoga XC Club
2. Hilton XC Club

1. Chapel Hill XC Club NC
2. St. X XC Club KY

1. Greenbelt XC Club MD
2. Episcopal XC Club FL

1. King XC Club TX
2. Flower Mound XC Club TX

1. Carroll XC Club TX
2. Kingwood XC Club TX

1. Elmhurst XC Club IL
2. Warren XC Club IN

1. Clarkston XC Club MI ***
2. Westfield XC Club IN
3. Naperville XC Club IL

1. Yankton XC Club SD
2. Willmar XC Club MN

1. Yankton XC Club SD
2. Lakeville XC Club MN

1. Fort Collins XC Club CO
2. Mountain View XC Club UT

1. Plain City XC Club UT
2. Boulder Area XC Club CO

1. Catholic XC Club OR
2. Ferris XC Club WA

1. Jesuit XC Club OR
2. Harbor XC Club WA

1. Simi Valley XC Club
2. Carmichael XC Club

1. Newport XC Club
2. Oak Park XC Club

Mead XC Club WA
Rock Springs XC Club WY

Boise XC Club ID
Rocky Mountain XC Club CO

Saratoga XC Club NY
Hills XC Club NJ

Succasunna XC Club NJ
Fairbanks XC Club AK


*** = declined due to state restrictions
NTN California selections
Nov 26 - After the California state meet today, the NTN rankings committee awarded the last automatic bids for the Nike Team Nationals to:
Boys: 1. Simi Valley XC Club (runners from Royal HS), 2. Carmichael XC Club (Jesuit).
Girls: 1. Newport XC Club (Corona del Mar), 2. Oak Park XC Club.
Regional Rankings Week 11 (Nov 25) -

All regions except Northeast and California complete their season before this week. The only change this week at the top was Manlius XC Club NY reclaiming NE#1 after avenging its loss 2 weeks ago to Saratoga, and Brothers XC Club NJ moving back into NE#2 after a record setting win in the New Jersey Meet of Champions. The California rankings stayed the same at the top for the sixth straight week, with the state meet looming Saturday Nov26.
Harrier Super 25 - List #4 Nov 23 -
Saratoga NY girls yield #1 spot to Corona del Mar CA.
York Elmhurst IL boys reclaim #1 -
After a big state meet victory and Fayetteville-Manlius NY's loss in the New York public schools meet, York Elmhurst returns to the top of the boys rankings. Saratoga NY girls fell from US#1 for the first time in years after one-point close call over Hilton in the New York public schools championship. Corona del Mar CA moves into first ahead of Saratoga and Hilton. Other big moves were made by Ferris WA boys and Roxbury NJ girls, who moved from unranked to 5th and 6th respectively after big state meet wins. The Super 25 is produced by Marc Bloom, now in his 30th year publishing The Harrier.
Rankings are based on results received through Nov 19.
DyeStat Elite - 3,683 performances now
Cross Country list #6 has 3,683 national ranking performances, as the season winds down. List #6 Nov 22 - Boys - Girls
1
NORTHEAST
- CT, MA, ME, NH, NJ, NY, PA, RI, VT
2
SOUTHEAST
- AL, DE, FL, GA, MD, NC, SC, KY, TN, VA, WV, DC, PR
3
SOUTH
- AR, LA, MS, OK, TX
All the California News is on DyeStatCal
California State Meet - RESULTS PAGE - Results have Annie St Geme (17:20) and Michael Coe (15:04 - fastest time of the day) winners in Division 3; Jordan Hasay (17:11 - fastest time of the day) and Austin Fritzke (15:56) in Division 5; AJ Acosta (15:15) and Shannon Murakami (17:43) in Division 1; Maritza Garcia (18:14) and German Fernandez (15:14) in Division 4; Kauren Tarver (17:36) and Riley Booker (15:27) in Division 2.
- Read the preview of the event
- Press Release
- Pre-Race Analysis
- Individual Predictions
California Team Champions

DIV

BOYS

GIRLS

1

Royal 24 15:39 ave, 2nd fastest state meet time (El Toro 133 16:12)
Thousand Oaks 103 18:53 ave (Buchanan 136 19:11, Fountain Valley 139 18:54, Torrey Pines 163 19:21, Murrieta Valley 165 19:21)

2

Jesuit 59 16:13 (Clovis 143 16:25)
Aptos 150 19:20 (Newport Harbor 161 19:17, Ventura 162 19:28)

3

Barstow 80 16:10 (Cabrillo 117 16:08)
Corona del Mar 47 18:24 (Oak Park 53 18:39)

4

Piedmont 96 16:38 (Big Bear 120 16:39)
San Lorenzo Valley 90 19:25 (Lutheran 97 19:30)

5

Woodcrest Christian 48 16:51
Mt. Shasta 56 19:43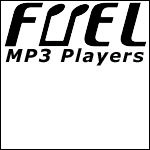 DyeStat uses Hy-Tek
for meet results
ShopDyeStat


unique items
for the HS athlete
--Parents Guide

--Training G
uide
--Training Profiles
--Pace Calculator
--the Harrier
--HS Track 2005
Marc Bloom's distance running magazine is now in its 30th year