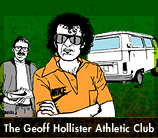 Tell us about it
Don't forget to give us the distance of XC races so we can rank the top runners.
DyeStat Elite XC
National individual lists meeting cutoffs. See
How to Get Ranked
. First lists soon.
NTN XC
Top 10 regional team rankings updated weekly. Rankings support selection to Nike Team Nationals in Portland Dec. 3.
SUPER 25
Marc Bloom's Harrier Super 25 national cross country team rankings
2006 US Juniors
Top 10 performers born 1987 or later (eligible for World Juniors at Beijing in 2006) - by Jim Spier and John Blackburn
Jeff Arbogast's
Championship Cross Country
3 tapes covering the 4-season approach, strength training, and race form and tactics.
"Best I've seen," says Tony Bozarth
52nd Bishop Loughlin Games
Don't look now, but indoor is in full swing on the East Coast, especially at the New York Armory (see index). The 52nd Bishop Loughlin Games are Saturday and Sunday, December 17-18. Three meets took place last weekend. Seeds for the Bishop Loughlin 2-mile races are posted, and freshman Shelby Greany of Suffern NY will run back from Foot Locker.
At the Jack Morse Relays Dec. 14 in Syracuse NY, the Fayetteville-Manlius 4x1600m team of Owen Kimple (4:21.9), John Heron (4:27.5), Andrew McCann (4:29.3) and Tommy Gruenewald (4:21.1) ran a NY Section 3 Record of 17:39.80 (splits reported at tullyrunners.com Complete results at leonetiming.com
USATF Jr. Olympics
While many of us had our attention on Foot Locker Finals, hundreds of high school (and younger) runners were competing Dec. 10 at the 2005 USATF National Junior Olympic Cross Country Championships at Bryant College in Rhode Island. Young men and women (17-18) winners included Cassandra Schenk OH and Andrew Wheating VT, while Krystal Harper UT and Matthew Frerker WA took intermediate (15-16) titles, and Emily Sisson NE and Joseph Manilafasha CO were Youth (13-14) winners. Results from USATF.org ... PHOTOS COMING
27th running of National Cross Country Individual Championships
Dec 10 - Balboa Park - San Diego

FINALS INDEX - Midwest - Northeast - South - West - FL overall index
It's AJ's World ...


AJ Acosta feels the love from the AJ Nation after winning the FL National Title.
Photo by Kirby Lee

... Are we Just Living in It? All of the crazy stories
you've heard about AJ Acosta are probably true,
but there's more to the new Foot Locker boys
champion than you might think

Story by Stephen (SteveU) Underwood



More Foot Locker Wrapup Coming This Weekend

TV

- Dec 21 on Fox Sports - check local listings

Air Jordan and AJ's Nation!


West sweeps team titles

steveu's reports
Girls - Jordan in Rarefied Air
Boys - The Nation Has Its Champion



Video by Marc Davis Boys race - Girls race

Donna
on the
Side

154 photos of the sideline scenes

Gallery of Finalists pix and stats of all 80 finalists - intro shots before they got sweaty - Northeast - South - Midwest - West
Kirsten O'Hara/Cody Schmidt: NEW! Photo Album
PhotoRun album -

pix by the all star team of Vic Sailer, Lisa Coniglio and Errol Anderson.

Kirby Lee - photo album
Doug Speck videos - Friday course walk. Rich Gonzalez' pre-race nterviews with A.J. Acosta - Michael Coe - Jordan Hasay. Local favorite Acosta said the key to the race would be late in the second mile, and that's where he made his move.
DyeStat Elite - 4,180 performances now
Cross Country list #7 has 4,180 national ranking performances, updated through the California state meet and the Foot Locker regionals. List #7 Dec 8 - Boys - Girls

Indoor is here!!!

54th CHSAA meet brings 4,800 athletes to the Armory Saturday Dec 10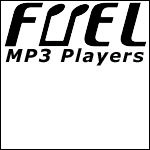 DyeStat uses Hy-Tek
for meet results
ShopDyeStat


unique items
for the HS athlete
--Parents Guide

--Training G
uide
--Training Profiles
--Pace Calculator
--the Harrier
--HS Track 2005
Marc Bloom's distance running magazine is now in its 30th year