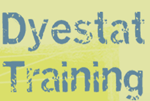 NEW
-- training logs of Bob Kennedy's US record year, Ari Lambie's 4:37 mile, and Portland Central Catholic's 2005 XC preparation.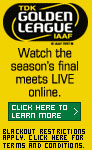 now on sale ...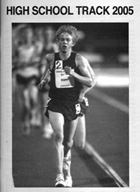 Want to know who has the all time record in the 4xMile relay? Or the freshman record in high jump? You need Jack Shepard's HIGH SCHOOL TRACK 2005. "I never leave home without it," says John Dye.
Grand Finale of 2005 rankings
NSSF director Jim Spier's final lists of 2005
"DyeStat Grads" spur USA youth movement
USA's track and field youth movement, which bloomed in last year's Olympics in Athens, was in full flower at the IAAF World Championships in Helsinki this year. It was spurred by 10 "DyeStat Graduates" -- recent high school stars who were prominent on DyeStat -- including gold medals by Allyson Felix, Jeremy Wariner, Lauryn Williams, Justin Gatlin and Tianna Madison. See what they did in high school on our World Championships table. Also see retrospectives on Allyson Felix at 15 and Sanya Richards at 16.
The two youngest gold medalists were Allyson Felix in the 200m (right) and Tianna Madison in long jump, both only 19.
Nike Truck Schedule
The Nike truck has become a familiar site at high school meets. Actually there is more than one. A stepped up schedule will find them all over the country in the 2005 cross country season. See Nike Truck XC Map
NTN pre-season kit
Here is all the information needed to size up the second year of the Nike Team Nationals cross country meet. Regional pages, pre-season rankings, last year's results. Pre-season regional #1 teams include the top four boys teams from the inaugural event in 2004 -- York IL, Fayetteville-Manlius NY, Mead WA, and Royal CA -- plus girls defending champ Saratoga NY.
Rich Gonzalez preview - "The rules are different here. This is cross-country -- a real team sport where you truly are only as good as your support crew. Last year's NTN leaders all lost their star runners but they still wear the favorite's mantle this year."
NTN home page - Northeast | Southeast | South | Midwest | Heartland | Southwest | Northwest | California |
2005 summary
exploits of 2004-2005


Ending its 9th year, DyeStat observes more fabulous achievements by American high school track and field and cross country athletes.
Nike Athletes of the Year - These are DyeStat's picks as the premium athletes of the year; those who excelled at the highest level, the cream of the crop in 2004-2005 - the 33 most outstanding athletes in high school track and field. New this year: the DyeStat MVPs - the creme de la creme - the boy and girl who were the single most valuable performers of the year.
Nike List US#1 - the US#1 marks of the year for each event indoors and out.
Top Returnees - DyeStat Elite nationally ranking performers who were undergrads and will return next year. Outdoor - Indoor - Cross Country
New Faces - the freshmen (and even younger) performers who earned national ranking. Outdoor - Indoor - Cross Country
Big Meets - index to all the big meets covered by DyeStat. Cross Country - Indoor - Outdoor
College Choices - where the class of 2005 will attend college - 1,570 Choices
2005-2006 Meet Calendar is now posted.
Meet Directors: Please review this information for accuracy. Many meets below were carried over from last year, but we need you to tell us if the information has changed. Many of you may have new web sites. Also send us information on any missing meets. Email John Dye.
College Choices
We have updated our College Choices 2005 lists and now have 1,505 choices as of July 30. The National Letter of Intent signing period ends Monday, August 1. Send information on choices to John Dye, giving name, high school, event, college, and a way to verify.
DyeStat Featured Meets
Meets featured on DyeStat with on-site coverage.
Great Southwest Classic
- June 2-4 Albuquerque NM
adidas Golden West Invitational - June 12 Folsom CA
Nike Outdoor Nationals - June 17-18 Greensboro NC
USA Junior Nationals - June 24-25 Carson CA
Pan American Juniors - July 28-31 - Windsor Canada
Great American Cross Country Festival - Sep 24 - Cary NC
Sunfair Invitational - Oct 1 - Yakima WA
Manhattan Invitational - Oct 8 - Van Cortlandt Park, NYC
Mt. SAC Invitational - Oct 21-22 - Walnut CA
Foot Locker Cross Country regionals - November
Nike Team Nationals - December - Portland OR
Foot Locker Cross Country Championships - December - San Diego CA
Holiday Classic - December - New York Armory
Hispanic Games - January - New York Armory
New Balance Games - January - New York Armory
Millrose Games - February - Madison Square Garden
Armory Collegiate Games - February - New York Armory
Simplot Games - February - Pocatello ID
Nike Indoor Nationals - March - Landover MD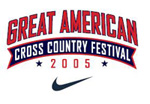 Sep 24 Cary NC
Registration now open -
late entry deadline Aug 29.


DyeStat uses Hy-Tek
for meet results
ShopDyeStat


unique items
for the HS athlete
--Parents Guide

--Training G
uide
--Training Profiles
--Pace Calculator
--the Harrier
--HS Track 2005